5 ways Google is accelerating Health AI innovation in Africa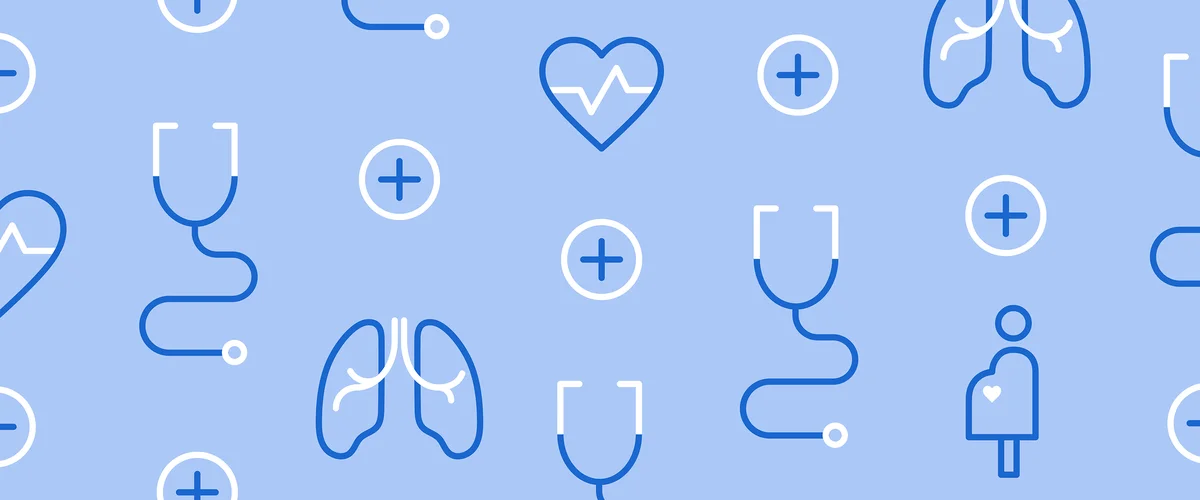 Every day across Africa, people turn to Google products like Search and YouTube for insights about their health and wellbeing. Research and partnerships are key to ensuring that we continue to build products and services that tackle the right challenges and are helpful for people — from improving maternal health outcomes to building useful digital tools for healthcare workers.
To mark the recent Africa HealthTech Summit in Kigali, Rwanda — an event that brings together a diverse group of digital health innovators and public health experts to share knowledge and ideas to help transform the healthcare landscape in Africa — here's how we're working with organisations and partners across Africa to research and explore new AI-powered healthcare tools.
1. Improving maternal health outcomes in Kenya
Ultrasounds are effective in identifying potential issues in early pregnancy, but capturing and interpreting ultrasound is a complex medical imaging technique that requires years of training and experience. Due in part to a shortage of experts, up to 50% of pregnant people in low-resource settings do not receive ultrasound screenings during pregnancy. In our paper published last year, we show that AI models can make ultrasounds more accessible to lightly trained ultrasound operators in under-resourced settings. Now, we're working with Jacaranda Health, a Kenyan nonprofit focused on improving health outcomes for mothers and babies in government hospitals, to validate the use of AI in clinical settings. Through this partnership, we'll conduct research to understand the current approach to ultrasounds in Kenya and explore how new AI tools can support point-of-care ultrasound access for pregnant people.
2. Using Open Health Stack to build apps for healthcare workers
Across Africa, frontline health workers form a critical link between a community and the healthcare system. Unfortunately, they often face challenges around care coordination and data quality. To build mobile-first, technology-based healthcare solutions that enable better care, healthcare developers in Africa can now use Google's Open Health Stack to build next-generation digital health tools. These tools make it easier to adopt the HL7 FHIR standard. To help upskill local developers, we partnered with Kabarak University and IntelliSOFT Consulting, to host our first Open Health Stack bootcamp with over 180 participants in Kenya.
3. Screening for tuberculosis using AI
According to the World Health Organisation, tuberculosis (TB) is the ninth leading cause of death worldwide, with over 25% of TB deaths occurring in Africa. While TB is treatable, it requires cost-effective screening solutions to help catch the disease early and reduce community spread. This year, Google partnered with a newly formed consortium of African-based entities to introduce AI-powered screenings across Sub-Saharan Africa, with Right to Care serving as the clinical and research partner in this venture. As part of this initiative, the partners are dedicated to providing 100,000 free AI-powered TB screenings during our collaborative efforts.
4. Supporting access to emergency obstetric care in Nigeria
According to recent estimates, though only 0.06% of annual global births occur in Nigeria; the country disproportionately contributes 28% of global maternal deaths every year, and evidence shows that long travel times play a part in negative maternal outcomes. We recently released a tool in Nigeria, developed in collaboration with the OnTIME consortium, to help governments and public health organisations address challenges around accessing emergency obstetric care. By using Google's internal directions API — the same API that powers navigation in Google Maps — decision makers can see data around average travel times to the nearest emergency obstetric facilities for different regions, which helps them better understand where expectant mothers may have limited geographic access to life-saving care.
5. Funding innovators in their work to transform healthcare with AI
Earlier this year, Google.org announced the funding recipients of our AI for the Global Goals – $25 million in support to organisations around the world using AI to accelerate progress toward the UN's Sustainable Development Goals. Of the 15 selected organisations, a third of these are exploring how to use AI to improve health outcomes. From organisations like RAD-AID, looking to support low resource hospitals to triage and interpret X-rays using AI, to groups like Makerere AI Lab, whose 3D printed microscope adapters and AI-aided app aim to reduce diagnosis time in hard-to-reach areas. We're excited to support innovative organisations on their journey to transform healthcare for millions.