Driving success for Australian retail with digitalisation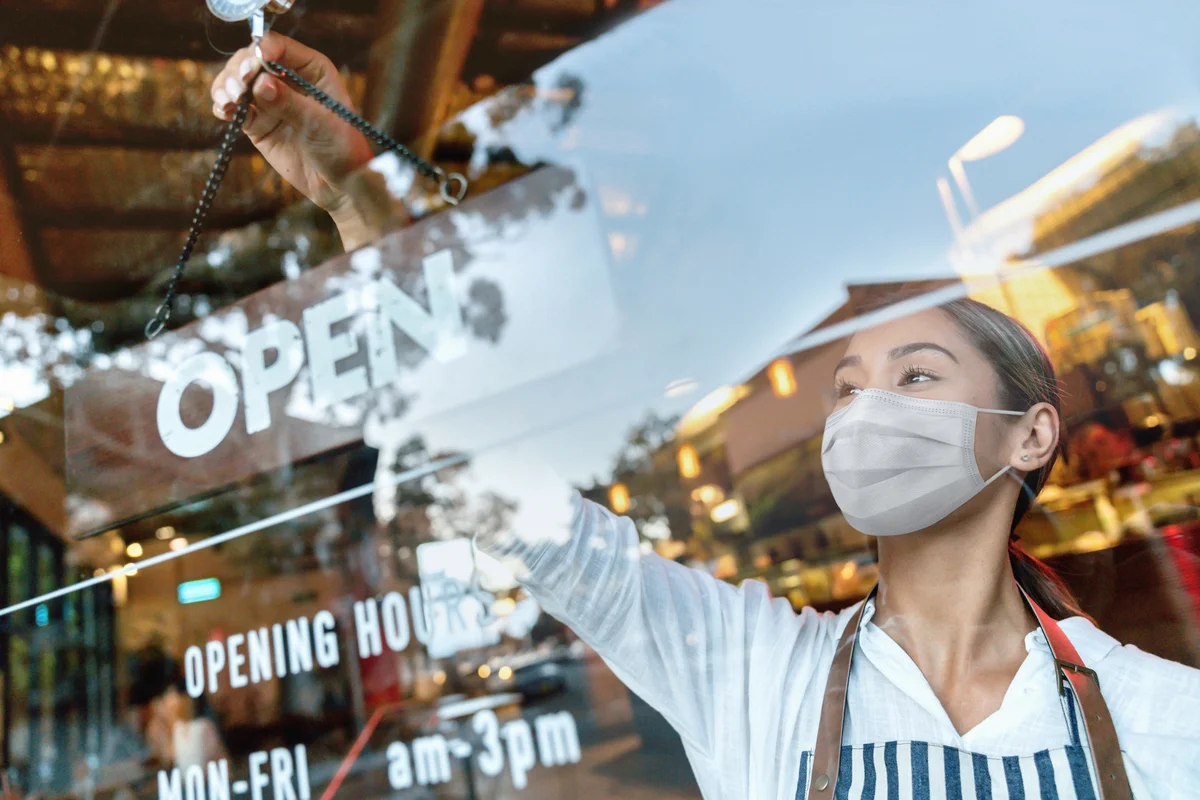 In spite of the  significant disruption to the retail sector, we've seen firsthand how companies have accelerated their digital transformation journey to better differentiate themselves in a highly competitive market.
In fact, the Google Cloud Retail Digital Pulse looked at the digital maturity across Australian retail and found the segment to be steadily advancing towards becoming more digitally resilient. The business sentiment is however still mixed and the market shows a split between those who have embraced digital and are thriving, and those that have not and are struggling. 
Among Australian respondents, almost a quarter (23.3 percent) said investment in digitalisation was driven by the desire to reduce costs and improve profitability, with 17.5 percent wanting to improve customer experience to drive revenue and/or increase KPI scores. Building customer data platforms, enhancing capabilities around marketing optimisation and the ability to drive personalisation are some priority use cases for Australian retailers. While challenges remain around budgets, inability to harness customer/operational data and lack of digital transformation roadmaps, more than half (58.3 percent) of respondents are looking to Cloud Services providers for help with digitalisation. 
We're proud of the role we play in supporting the retail sector in Australia (and beyond) to enhance digital offerings and embrace the future of retail, empowering businesses to harness their data to achieve tangible business results and enhance customer relationships. 
Here's a look at how some of our Australian customers are leveraging Google Cloud to transform their offering for customers: 
Country Road Group & David Jones: Unearthing data for digital growth
When COVID-19 forced the closure of storefronts, the Country Road Group and David Jones marketing teams sought to demonstrate the value of digital for both engaging customers and sales. After experiencing a 50 percent increase in requests for data analytics, pulling reports from multiple dashboards and structuring them to be meaningful and relevant, became extremely time intensive. 
Looking to Cloud Services providers for help with digitalisation, Country Road Group & David Jones engaged MightyHive to transform marketing for the business. The provider leveraged BigQuery as the business's data source, connecting with Looker to better explore, share, and visualise the company's supplier and campaign data. 
Consolidating multiple disparate data sources into just three dashboards has minimised the volume of manual reporting, saving the team a full day per week. Looker has also delivered more comprehensive insights to inform the future growth of the business. 
Hanes: Data drives enhanced consumer experience
Hanes Australasia is home to some of Australia's best-known apparel and lifestyle brands, including Bonds, Bras N Things, and Sheridan. It's among the 40.8 percent of retailers who adopted technology for marketing optimisation. 
Hanes recognised that data was key to understanding consumer behaviour, preferences, and to driving revenue from its ecommerce investments. The company implemented Google Cloud services—including scalable and serverless BigQuery data warehousing, the Firebase mobile development platform, Cloud Functions to build and connect cloud services, and Pub/Sub event ingestion and delivery—to deliver on these opportunities. 
The business can now collect detailed in-store transaction data along with on-site transaction and customer event data, that is streamed in near-real time into Google Cloud. This data provides a wealth of information that can be transformed into actionable insights for marketing optimisation, and to help support wholesale partners.
JB HiFi: Personalisation drives transaction value
With 39.8 percent of Australian respondents leveraging technology for product discovery and search, JB HiFi is one example of how personalisation can be a powerful driver of success.  
Previously, JB Hi-Fi's buying team would manually recommend products to visitors — a time-consuming process that meant recommendations of three or four associated products represented only a fraction of the more than  50,000 products available on its website. 
After deploying Recommendations AI, JB Hi-Fi found the average transaction value (ATV) for products recommended increased, when compared to manual processes. Furthermore, monthly average revenue from recommended products increased when compared to manually curated products, and the conversion rate for products offered on the JB Hi-Fi home page also improved. 
The adoption of Recommendations AI has also given JB Hi-Fi the ability to give its customers a more personalised online experience matching it to the personalised, expert experience delivered to customers in-store.
Continuing momentum in a 'post-COVID' world
Beyond the noise and challenges of COVID-19,  retailers are still navigating  what the 'new normal' looks like for them and how to manage the blurring of online and in-store interactions with customers. As ecommerce continues as the driving engine for growth, digital transformation remains central to retailers' long term success.  Commitment to a digital strategy and investing to accelerate the journey to digital resilience is going to be the key. At the same time, it is a great opportunity for retailers to further build on their digital foundations to enable differentiation in the market.
Google Cloud is committed to leading the digital transformation of Australia's retail sector. We're continuing to expand our capabilities for merchants, offering tools and solutions designed specifically for the retail industry. Our aim is to empower partners with a scalable platform of innovation, digitisation and efficiency to ultimately give our retail customers the tools they need to thrive.