How we're fighting misinformation across Australia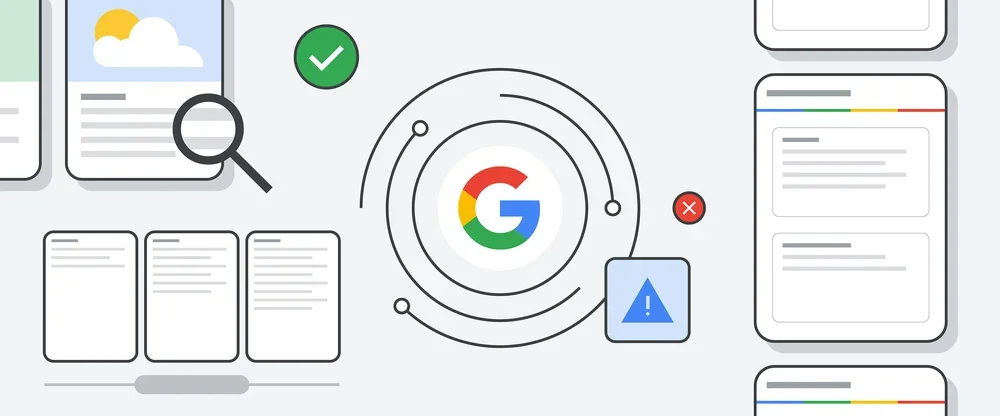 The internet is now home to hundreds of billions of web pages, dozens of social media platforms, and a constant stream of information like never before. This connects us to an unprecedented wealth of knowledge from a rich diversity of local and global sources old and new.
At the same time, search interest in misinformation and disinformation reached an all-time high in Australia in 2022, with vaccines, the Russia / Ukraine conflict, and elections among the top searched topics. Australia is among the top 10 countries in the world searching for misinformation, fact-checking and fraud in 2023. And search interest in fraud and scams has already reached an all-time high in Australia this year.
So, finding accurate, credible information is now more important than ever. As we prepare to mark International Fact-Checking Day on Sunday, we're announcing new features that will help Australians to use Google Search to verify what they see online, and sharing updates on the impact of our partnerships with leading organisations to fight misinformation.
New features coming to Google Search
Today, we're also sharing news on how we're building on the features and programs that help people check the facts and learn more about what you're seeing online.
Understand the source with About this author
As we surface new voices and perspectives, we want to ensure that people can easily learn more about the authors behind the content they are reading and discover new voices they can trust. We're expanding About this result to include a new feature called About this author. Now when people tap on the three dots next to their search results, readers will be able to find more information about the background and experience of the voices we surface on Google Search.
Get context with easier access to About this page
When you click on the three dots, you can also learn more information about the source and topic of a particular page. Now we're making this information even easier to access. Say you're searching for a rainforest protection organisation. Starting today, you can type in the URL of the organisation in Google Search and information from About this page will be shown at the top of Search. You'll be able to quickly see how the website describes itself, what others on the web have said about a site and any recent coverage of it. From there, you can evaluate whether you want to visit the website and learn more. This feature is now available globally in English.
An example of how About this page could work when you type in a URL into the Google Search navigation bar.
About this result rollout to new languages
According to the ABS, more than one-fifth of Australians speak a language other than English at home - and for this reason it's important we ensure our products and services are inclusive for everyone. We're pleased to say that this feature is now available in all the main languages of Asia Pacific, including Japanese, Korean, Indonesian, Vietnamese, Malay, Urdu, both Simplified and Traditional Chinese, and a number of Indian languages. With this additional context, people can make a more informed decision about the sites they may want to visit, and what results will be most useful to them.
An example of how the About this result feature works.
An update on our programs and partnerships to reduce misinformation
Last year, we partnered with Squiz Kids, Australia's leading news podcast for kids, to launch a new media literacy teaching resource for schools across the country. Newshounds by Squiz Kids utilises podcasts and accompanying classroom activities to help children between the ages of 8 and 12 to build the skills to recognise misinformation and disinformation. Today, we're pleased to report that over 900 classrooms around the country have started on their Newshounds journey and are building important critical thinking skills.
The Squiz Kids team: Bryce Corbett and Amanda Bower
Since 2016, our News Lab team has trained 10,500 journalists across Australia and New Zealand - providing a variety of different skills including how to verify the authenticity of information, pictures and videos using digital tools.
There's always more work to be done and a strong focus for the rest of the year will be helping people stay informed with accurate information ahead of the national referendum.