Today's Google Doodle honours native honeyeater, the Eastern Spinebill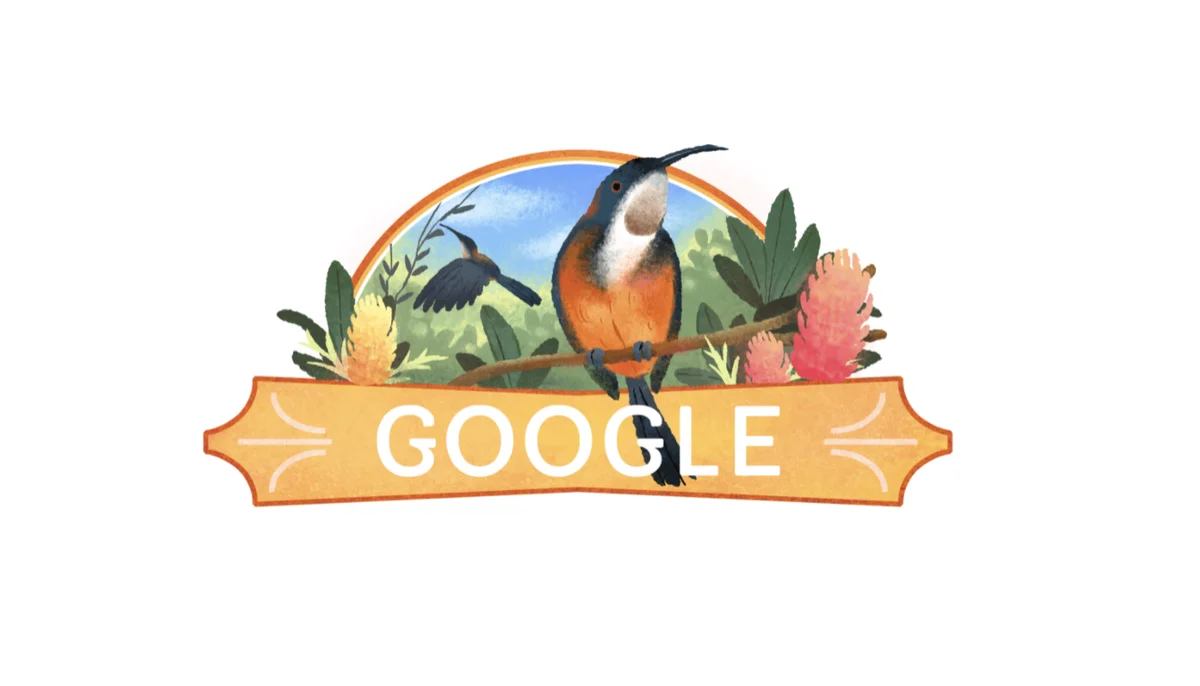 January 26 holds many meanings and perspectives for people across the country. It might be a day to reflect, speak up, enjoy summer activities, or spend time with family and friends.
What unites Australians from all walks of life is love and pride for our unique nature and wildlife. With this in mind, over recent years we've honoured Australia's natural wonders with Doodles – spotlighting parks and places across the country, including the Great Barrier Reef, the Twelve Apostles Marine National Park and Maria Island.
Today's Google Doodle is dedicated to a native Australian bird called the Eastern Spinebill – a species of honeyeater recognisable by its long, down-curved bill, energetic flight patterns and signature piping whistle. From Cooktown in northern Queensland to the Flinders Ranges in South Australia, the Eastern Spinebill can be found hastily collecting nectar from flowering trees – such as the Australian honeysuckles depicted in today's Doodle.
Whether you are spending the day at home or at work, on a bushwalk or at the beach, take a moment to take in the Australian landscape and this spectacular species.