Welcoming the Google for Startups Accelerator: Women Founders Class of 2023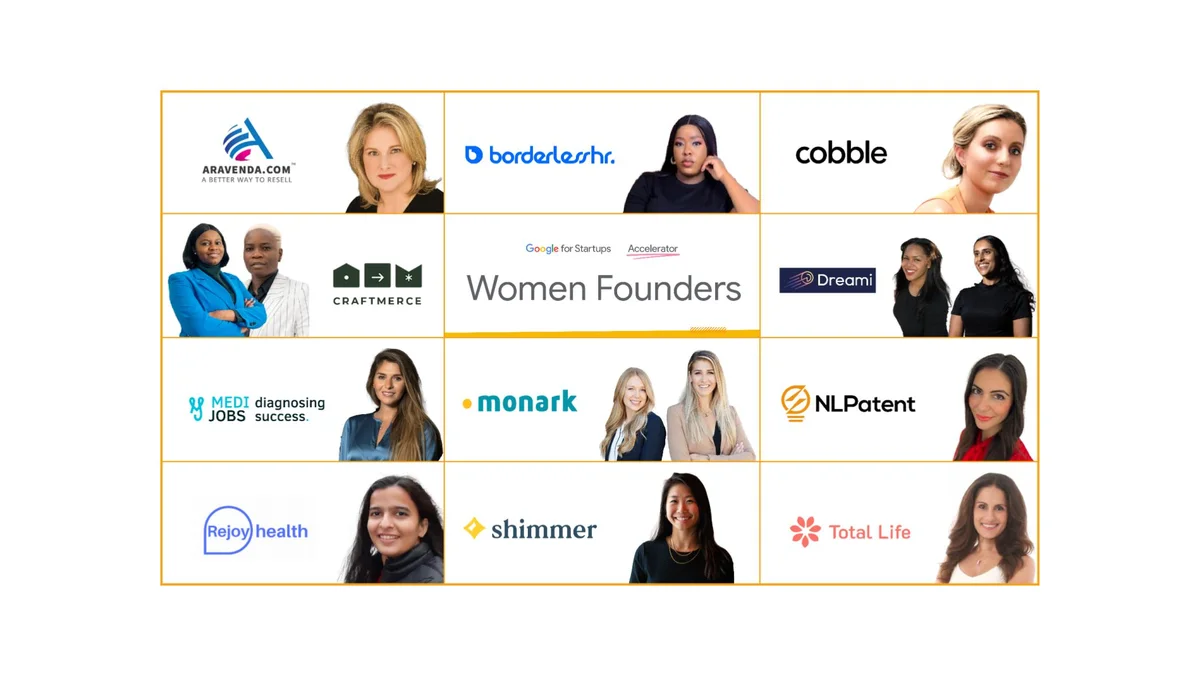 It's no secret that women in tech face disproportionate adversity compared to their male counterparts, while on the road to success. In Canada and the United States, women account for nearly 50% of the workforce, but representation in the tech sector continues to lag behind. In fact, in 2001, only 21% of Canadian tech workers were women, and now, over 20 years later, that number sits at 24%, a meager 3% increase.
In 2020, we launched the Google for Startups Accelerator: Women Founders program to provide high-quality mentorship opportunities and support for women in the tech startup ecosystem. Since then, the program has supported 36 women-led startups across North America, who have collectively raised $73.46M USD since graduating from their cohorts. Now in its fourth year, the equity-free, 10-week intensive virtual accelerator program provides women-led startups the tools they need to prepare for the next phase of their growth journey.
Earlier this summer, we put out a call for applications for our 2023 accelerator. Today, we're thrilled to announce the 11 North American startups joining our new class, including BorderlessHR, Monark, and NLPatent, three women-led startups from Canada.
Meet the new class:
Through data-driven insights, and leveraging the power of AI and ML, these women-led startups are leading innovation in the North American tech scene. We're excited and inspired by the work they are doing and we can't wait to get started with them. The 2023 Google for Startups Accelerator: Women Founders program kicks off this September.