Helping build a safer world with cybersecurity training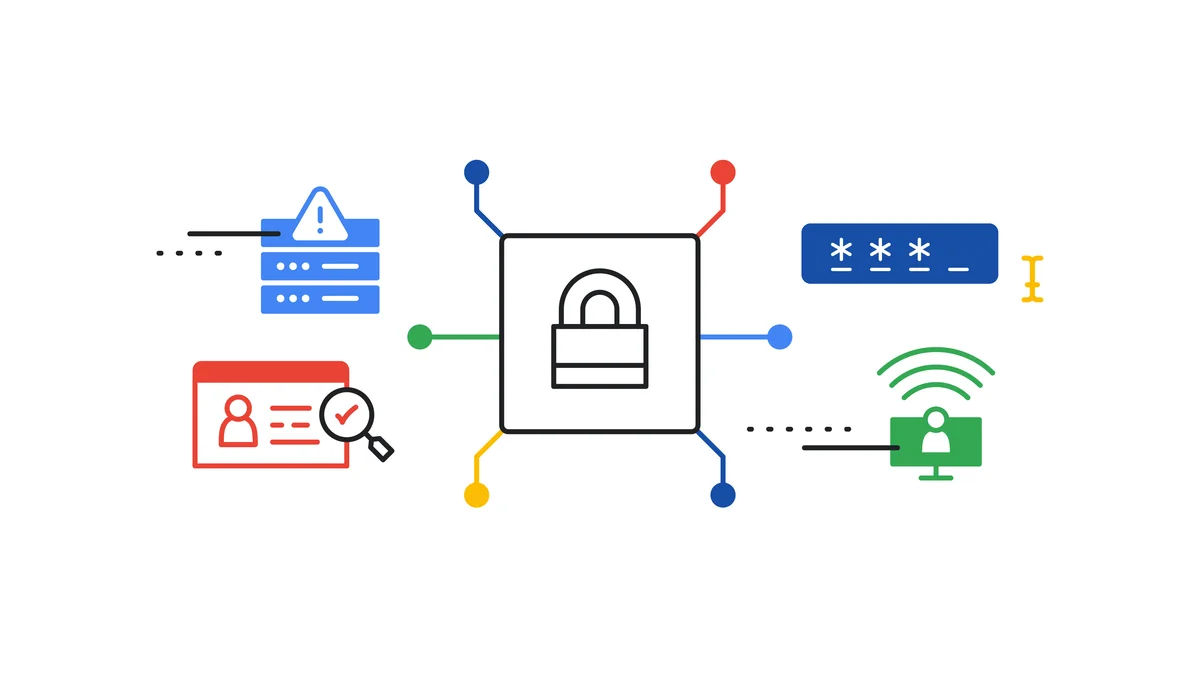 Security has always been at the core of Google's products, and we've long worked to protect people, businesses and governments by sharing our expertise and advancing cybersecurity tools and resources. This work has only become more urgent: Cyberattacks increased globally by 38% last year, placing critical infrastructure such as governments, hospitals and electrical grids at greater risk. Despite the pressing need to address this threat, research shows there are currently more than 25,000 unfilled cybersecurity jobs in Canada, and there's also an opportunity to improve the diversity pipeline within the industry.
Google is committed to partnering with others to help build a robust cyber workforce, expanding the pathways to join this critical field. Today, we're announcing the launch of the Google Cybersecurity Certificate as the newest addition to our Google Career Certificates program, which provides job seekers with paths to careers in data analytics, IT support, project management and more.
As part of our broader commitment to developing the cyber workforce, Google's cybersecurity experts design and teach the Cybersecurity Certificate. It will prepare learners for entry-level careers in cybersecurity in less than six months with no prior experience required, creating greater opportunities for Canadians and helping fill the growing number of open cyber roles.
Sharing our expertise to expand pathways into cybersecurity
Our new Certificate builds on our existing Google Career Certificates in Data Analytics, IT Support, UX Design, Project Management, and Digital Marketing & E-Commerce. We also recently launched two advanced certificates in Advanced Data Analytics and Business Intelligence, which build on Google's entry-level Data Analytics Certificate. Over 19,000 people have graduated from the Google Career Certificate program in Canada, with 76% of Canadian graduates reporting a positive career impact, such as a new job, higher pay or promotion within six months of completion.*
The Cybersecurity Certificate will teach learners how to identify common risks, threats and vulnerabilities, as well as the techniques to mitigate them. They also will gain hands-on experience using Python, Linux, SQL and Security Information and Event Management (SIEM) tools. The Certificate will also help prepare learners for the CompTIA Security+ exam, the industry-leading certification for cybersecurity roles. Learners will earn a dual credential when they complete both, improving their hireability.
To help bridge the opportunity gap and bring more diverse talent to cybersecurity, we will be working with Canada Learning Code and ComIT to offer scholarships to their network. They'll also provide learners with support such as facilitated workshops, course guidance, and professional coaching, ensuring that those who come to them with an interest in cybersecurity leave with the ability to put it into action.
Here's what our partners are saying about the launch of the Google Cybersecurity Certificate

"This Google Career certificate comes at a critical time, as people and organizations continue to be exposed to increasing digital threats. We're thrilled to be able to provide our community with scholarships for the course. At ComIT, we've always worked towards more inclusion in the tech industry, and lowering the financial barrier for these courses democratizes the access to education, leading to increased diversity in the tech sector, which has been a central conversation in the tech ecosystem globally. We can't wait for the possibility this will bring to our community." Pablo Listingart, Executive Director

"As a Grow with Google partner, we are very excited to support the launch of their newest program in the Google Career Certificates suite, Cybersecurity! At Canada Learning Code, we are continuously evolving our accessible computer science education offerings to communities we support; particularly women, transgender, beyond binary individuals, racialized communities, Indigenous youth and adults and newcomers, to ensure that they have access to the most in-demand skills in tech. With cybersecurity skills landing in the top ten skills to possess in tech by 2030, a path to a career in cybersecurity education is critical to help empower Canadians and to help fill high-demand roles. By providing communities who are underrepresented within the tech sector with access to this cybersecurity education, we will continue to help bridge the digital divide and ensure that we are building a more diverse and inclusive workforce." – Charlotte Nurse, Director, Design and Training, Canada Learning Code
A curriculum that meets the needs of employers
Because we know we'll always make the greatest progress when we partner with others, we're also working with over 20 employers on an employer consortium of companies that consider graduates for relevant open roles. The consortium includes companies like Unilever, MNP, DataFinery, Helcim and Mosaic who are committed to considering hiring our future cybersecurity graduates. We call this our Talent Match program. This program helps with interview prep and job placement assistance to improve the pipeline of non-traditional talent and remove barriers to employment.
It's imperative that the right people are in place to address an increasingly complex cyber threat landscape. Our goal is to empower the future cyber workforce by sharing our expertise, expanding pathways, forming strong partnerships with industry partners to drive solutions at scale. We look forward to working with the industry to create a robust, more inclusive cyber workforce with the expertise to navigate the evolving cyber landscape and build a safer world for everyone.
*Based on all-time graduates in Canada 2018-2023 and the program graduates survey responses, Canada, 2022