New ways to verify info with Google Search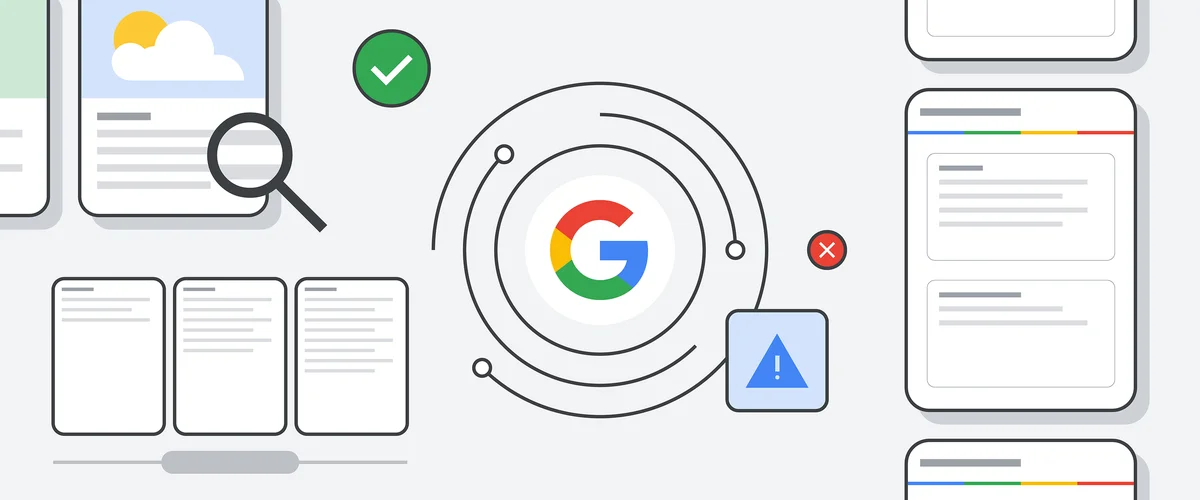 People come to Google to find information quickly and understand complex topics and to parse facts from fiction. Google Search helps people find high-quality information from around the world, from a variety of diverse and credible sources and find new perspectives to help them better understand the world. But sifting through all of the content available on the web can feel overwhelming, especially when you're trying to determine what information you can rely on.
International Fact-Checking Day on April 2 is a call to action – because in this day and age, nearly everyone has found themselves needing to put on their own fact-checking hat to verify a claim or check a source. Everyone should be empowered with the tools they need to find information they can trust. That's why we build features to help you evaluate the information you come across online while expanding the range of helpful information you can find.Today, we're sharing how we're expanding and improving these resources on Google Search.
Learn more with About this result – now available globally
When you search on Google, you probably see results from a number of websites and sources that you recognize – maybe it's your favorite store or a blog you read regularly. But there also might be sites or sources that you haven't come across before or aren't as familiar with. To help people evaluate information and understand where it's coming from, our About this result feature will be available in all languages where Search is available in the coming days.Now, wherever you're searching, you'll see three dots next to most results on Google Search. Tapping those three dots gives you a way to learn more about where the information you're seeing is coming from and how our systems determined it would be useful for your query. With this context, you can make a more informed decision about the sites you may want to visit and what results will be most helpful for you.
Get context with easier access to About this page
When you click on the three dots next to a result, you can also learn more information about the source and topic of a particular page. Now we're making this information even easier to access. Say you're searching for a rainforest protection organization.. Starting today, you can type in the URL of the organization in Google Search and information from About this page will populate at the top of Search. You'll be able to quickly see how the website describes itself, what others on the web have said about a site and any recent coverage of it. From there, you can evaluate whether you want to visit the website and learn more. This feature is now available globally in English.
Spot information gaps
Sometimes, there's just not a lot of great information to show for a search, or the results are changing quickly – and that can be important context for people to have, too. To address these information gaps, Google Search will automatically show content advisories in situations when a topic is rapidly evolving. We recently launched similar advisories, which trigger when our systems simply don't have high confidence in the overall quality of the results available. Now, we're expanding the advisories for quality information gaps to new languages, including French, German, Italian, Spanish and Japanese in the coming months.
This doesn't mean that there isn't helpful information available, or that a particular result is low-quality. These advisories provide context about the whole set of results on the page, and you can always see the results for your query, even when the advisory is present.
Investing in information literacy and fact checking
In addition to building helpful tools and features, we're continuing to support education around information literacy. Last year, Google and YouTube announced that we provided a $13.2 million grant to the International Fact-Checking Network to launch a new Global Fact Check Fund. That fund will open in the coming days and will support more than 130 fact-checking organizations from 65 countries covering over 80 languages. Building on our previous work to address misinformation, this is Google and YouTube's single largest grant in fact-checking.