How Google and YouTube are investing in fact-checking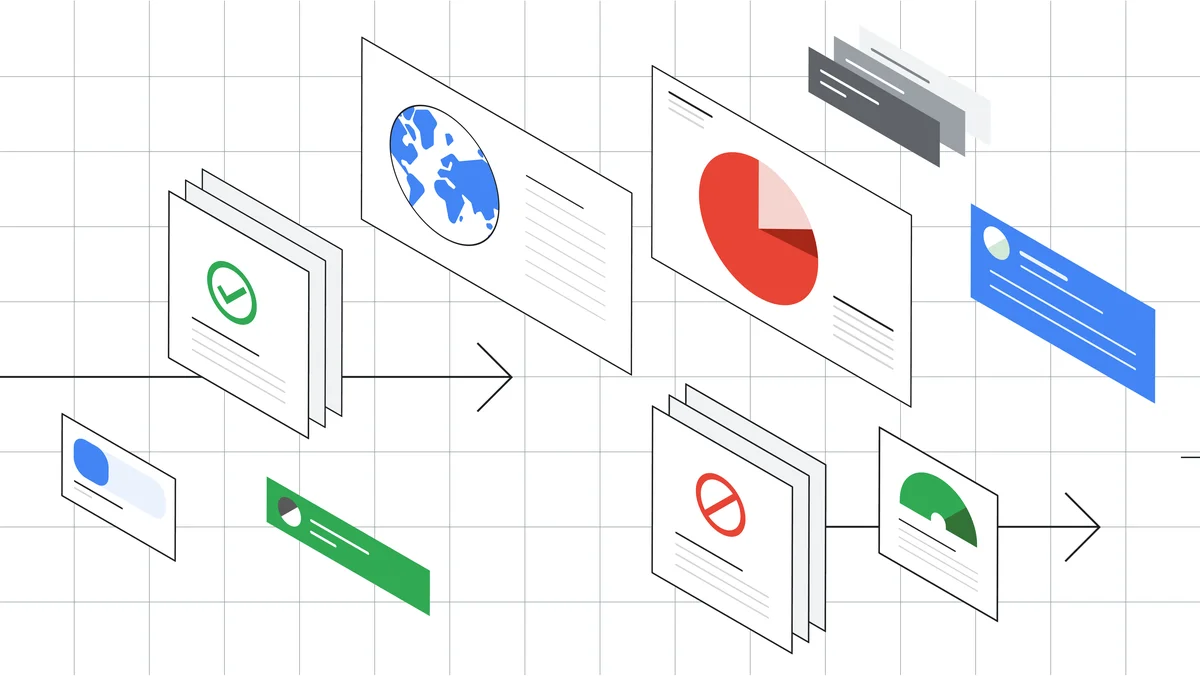 Imagine you see a viral story about dolphins and swans returning to the canals of Venice. A family member sends you a story about a local politician's colorful past. Or you read a health claim online. Are they true? How do you know? People are often unsure about what information to trust. In fact, interest in the topic of misinformation reached an all-time high worldwide in October this year, according to Google Trends data.
Google and YouTube take our role in helping to fight misinformation seriously and we continually invest in products, programs and partnerships to help people access high-quality information. Today, Google and YouTube are announcing a $13.2 million grant to the International Fact-Checking Network (IFCN) at the nonprofit Poynter Institute to launch a new Global Fact Check Fund to support their network of 135 fact-checking organizations from 65 countries covering over 80 languages. Building on our previous work to address misinformation, this is Google and YouTube's single largest grant in fact-checking.
Helping people to identify misinformation is a global challenge. The Global Fact Check Fund will help fact-checkers to scale existing operations or launch new ones that elevate information, uplift credible sources and reduce the harm of mis- and disinformation around the globe. Fact-checking organizations can use the funding to incorporate new technologies, create or expand digital footprints, optimize verification tools, and increase their capacities to deepen audience engagement through innovative storytelling formats such as audio, video or podcasts. The Fund will open in early 2023.
Helping people verify information
Across Google and YouTube, we aim to connect you with high-quality information, and help you understand and evaluate that information. Fact-check features on Google Search, News and YouTube are an easy way to find information from independent fact-checking organizations. You can find fact-check and additional context features across our surfaces, such as:
Fact checks from independent organizations in Google Search results. We highlight relevant fact check articles in results in Search, News and Google Images to ensure you get the full context while you're searching.
Fact-check panels on YouTube appear at the top of search results for queries related to a specific claim, helping provide viewers with additional context. These panels are available in six countries and we're working to roll them out in additional markets.
The Fact Check section in Google News on desktop. In addition to headlines, you'll now see the original claim made along with the fact-checked assessment from independent organizations.
Fact Check Explorer searches claims from among 150,000 fact checks from reputable publishers.
An example of a search you can do in Fact Check Explorer.
Following a major news event, the Breaking News panel may appear in YouTube search results for relevant queries, showing you developing stories from news sources that follow Google News content policies.
About this result is another Search feature that helps you see more context about a result before you ever visit a web page, just by tapping the three dots next to the result.
When information you're searching for isn't broadly available yet, Google Search automatically shows a notice on your results indicating that it can take time for a range of sources to publish information on a topic.
There are a number of ways Google helps you better understand the information you come across online.
Helping organizations fight misinformation
We're continually making investments in our products, programs and partnerships to help fight misinformation. Starting next year, YouTube will host a training series for fact-checking organizations interested in learning more about the platform and best practices for video content strategy and engagement. YouTube also recently launched Hit Pause, a media literacy initiative to help viewers spot and evaluate misinformation. Additionally, Google continues to partner with organizations focused on media literacy through the Google News Initiative. Since 2018, the Google News Initiative has invested nearly $75 million in projects and partnerships working to strengthen media literacy and combat misinformation around the world. Our grant to the IFCN builds on that commitment.
Google and YouTube remain dedicated to keep doing our part to help you find what you're looking for and give you the context you need to make informed decisions about what you see online. And we're committed to continuing to support the journalists and fact-checking organizations on the front lines of the fight against misinformation.