Shop Safely With Google This Holiday Season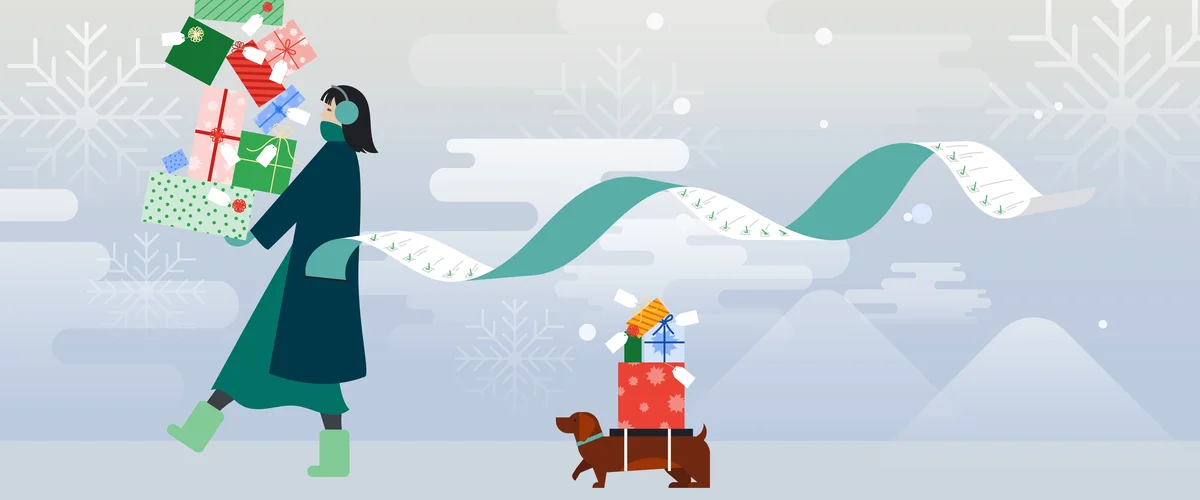 'Tis the season for holiday shopping, and many of us are keeping an eye out for good deals, new trends and clever gift ideas online. But we also need to be on the lookout for something much less merry: cybercriminals.
Luckily, Google can help you protect your personal and payment information while shopping in person and online, keeping your holidays safe, warm, and bright. Today we're sharing four ways to shop safely on Google — including how to identify legitimate merchants, protect your personal and payment information, and avoid scams and phishing attempts.
Step 1: Guard your card
When shopping in-store, use Google Wallet on your Android or WearOS device to tap and pay for your purchases. When you use Google Wallet, transactions are made using an alternate card number (a token), which is device-specific and is associated with a dynamic security code that changes with each transaction. This protects your card information and prevents the chance of losing or having your card stolen. And if your phone is ever lost or stolen, you can simply use the "Find My Device" function to instantly lock your device from anywhere, secure it with a new password, or even wipe it clean of your personal information.
Step 2: Look for the lock
To ensure you're browsing sites safely while shopping and traveling this holiday season, especially using public or free WiFi, use Chrome and ensure there is a gray locked icon in the URL field indicating a secure connection. Also make sure the sites you visit utilize HTTPS, which indicates your browser or app is securely connected to the website you're visiting. Google makes checking for site safety simple with Safe Browsing which protects over 5 billion devices by warning people when they attempt to reach a dangerous site or download dangerous files.
Example of gray lock icon
Step 3: Foil phishing with Gmail and Chrome
During the Holiday season, be on the lookout for shopping-related phishing emails. Gmail users are given advance protection as it blocks over 100 million phishing attempts daily and prevents 99.9% of spam, malware and dangerous links from ever reaching your inbox. When it detects a suspicious email, it will flag it for you, and if you're using Google Chrome or Google Drive before opening a suspicious email attachment, Google will automatically scan documents for viruses and make sure you're not being targeted by a phishing campaign.
Step 4: Protect your passwords
When you're shopping on so many different sites (many for the first time), you'll end up creating a lot of new accounts with a lot of new passwords. Don't fall into bad password hygiene this season. To make things easier, take a Security Checkup up before beginning your online shopping journey to make sure all your security settings and passwords are in good shape. This simple tool will strengthen the safety of your Google Accounts by taking you through a step by step process to customize your security controls based on your preferences. These steps include taking advantage of:
Google Password Manager will store your passwords, auto populate them for sites, create strong passwords, ensure they're not entered into malicious sites, and alert you when they're compromised.
2SV requires a second form of verification to access your account beyond your password. So, if someone tries to access your account, they will have a much harder time because they'll need your password and second form of verification.
If you are curious about what Canadians are searching for ahead of Black Friday and Cyber Monday, click here to see the latest shopping trends.