2022's Winning Doodle For Google puts India's scientific advancements centerstage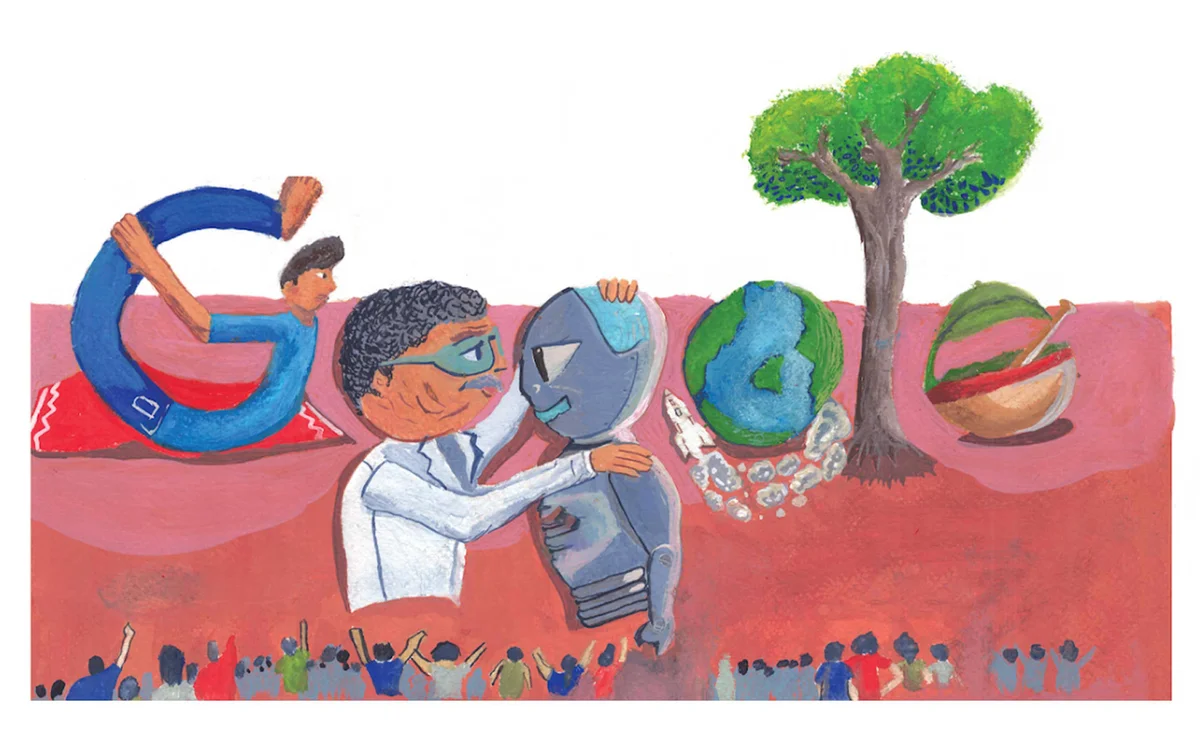 Finding the National Winner for our Doodle for Google contest is always a much anticipated and exhilarating journey, and an opportunity to encourage the imagination and creativity of young talent across the country. The 2022 contest was no different. We received over 115,000 entries on the theme, "In the next 25 years, my India will," from over a 100 cities, and over 5.5 lakh votes helped us select the winners from amongst the 20 finalists.
And the 2022 Doodle for Google National Winner is: 9-year old Shlok Mukherjee, a student of Class 4 at the Delhi Public School - NewTown, Kolkata.
We're delighted that as part of our celebrations for Children's Day, Shlok's doodle titled, "India on the Center Stage" will take pride of place on the Google India homepage for 24 hours.
Combining world-renowned aspects of today's India with his hopes for the country's contributions to the future of humanity, Shlok's doodle both surprised and delighted us and our judges.
Describing his artwork, Shlok said, "In the next 25 years, my India will have scientists who develop their own eco-friendly robot for humanity's betterment. India will have regular intergalactical travels from Earth to space. India will develop more in the field of Ayurveda, and will become a leader that takes the center stage in the future." His doodle is also the Class 3-4 Group Winner.
He will also receive INR 500,000 college scholarship, INR 200,000 technology package for his school, Certificate or Trophy of achievement, Google hardware device or allied products (subject to availability), and fun Google collectibles.
Congratulations to Shlok, and thanks to all participants for sharing artworks that demonstrated such creativity, vision, and novelty! We're grateful to our judges, who deliberated over the many submissions, and ofcourse, to everyone who voted for their favourites.
Keep doodling. We're really looking forward to seeing what you share with us next time!