Time travel through India's next 25 years with our Doodle For Google Finalists!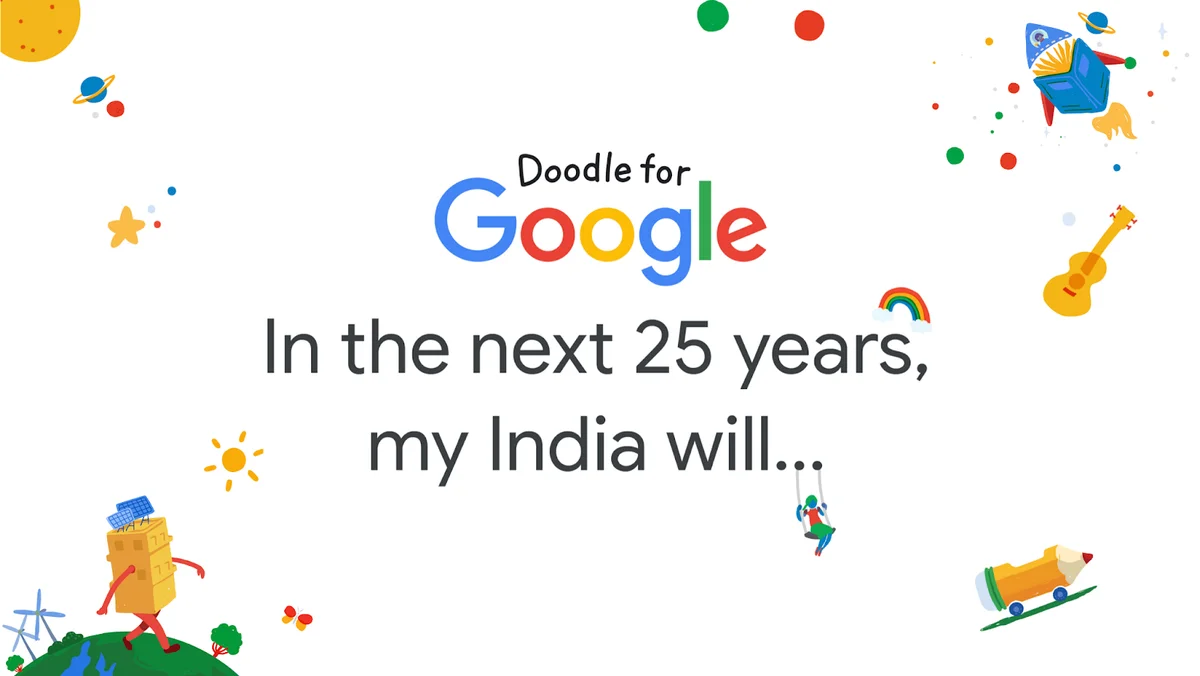 In August this year, we commenced our year-long celebrations of India's 75 years of independence by launching an ongoing series of special initiatives.
As part of this, we asked the country's next generation of digital citizens – students in grades 1 through 10 - to share their hopes and dreams for their India as artworks for our annual Doodle For Google competition.
Today, we are excited to reveal the 20 finalists. Shortlisted from a whopping 115,000+ submissions over 1450 schools in 100+ cities across the country, these artworks are now open to your vote. Based on your favorite doodle in each of the five class-wise groups, we will announce 5 Group Winners, one of whom will go on to become National Winner.
The National Winner's artwork will be displayed on Google.co.in for one day (24 hours) on November 14, 2022, and will also receive INR 500,000 college scholarship, INR 200,000 technology package for their school/non-profit organization, Certificate or Trophy of achievement, Google hardware devices or allied products (subject to availability), and fun Google collectibles.
Spanning crayon, oil and water color, each artwork is an inspiring glimpse into the future through the eyes of the young, making the work of our panel of judges - actor, filmmaker, producer and TV personality Neena Gupta; Editor-in-Chief at Tinkle Comics, Kuriakose Vaisian; YouTube Creators Slayypoint; and, artist and entrepreneur Alika Bhat – both interesting and challenging. Each entry demonstrates an understanding and insight into India's national ambitions as well as a keen awareness of the artist's role in making these a lived reality.
Congratulations to each of this year's 2022 Doodle for Google National Finalists, and our thanks to all participants for sharing their incredible imagination and optimism with us.
We're looking forward to your vote for your favorite doodle by 7th November 2022.