Taking the next big step on our Pixel journey in India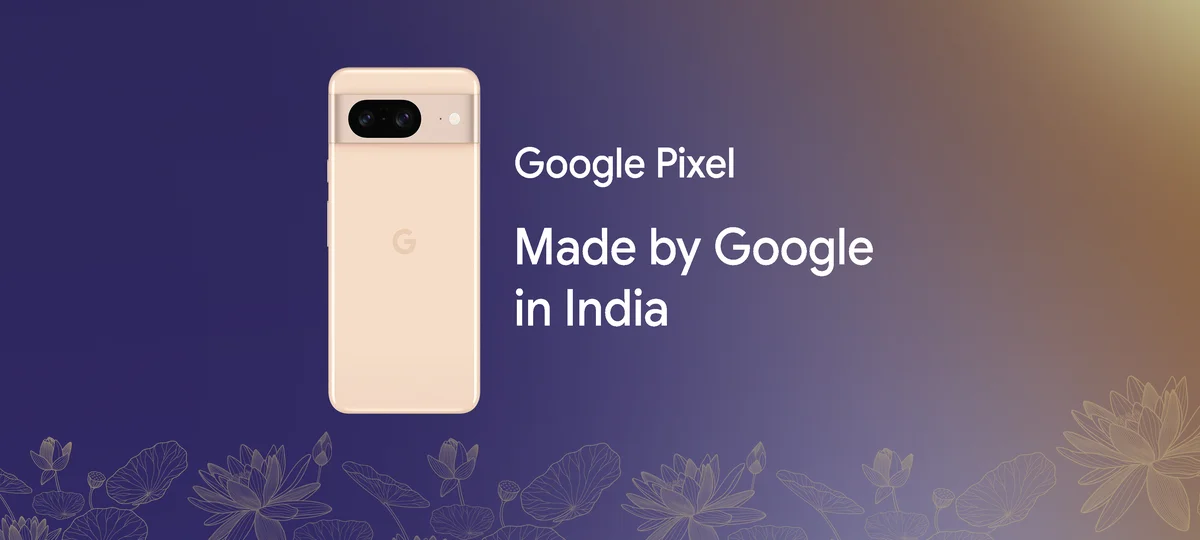 Ever since we debuted our first Pixel smartphone in 2016, our journey has been rooted in innovations across premium hardware, helpful software and state-of-the-art AI research. We are proud of our premium Pixel smartphones that are engineered by Google and built with AI at the center for a more helpful and personal experience. And our latest Pixel 8 series is packed with first-of-their-kind features, all powered by our Google Tensor G3.
Through all of this, we've been humbled at how India has embraced our consistent smartphone innovations, exemplified by the heartening feedback from our partners and our growing #TeamPixel family.
Today we see an even greater opportunity to make Pixel smartphones available to more people in India, and are very excited to announce our plan to manufacture Pixel smartphones in India. We intend to start with the Pixel 8, and will partner with international and domestic manufacturers to produce Pixel smartphones locally. We expect these devices to start to roll out in 2024, joining India's "Make in India" initiative.
India is a priority market for Pixel smartphones, and we're committed to bringing the best of our hardware and underlying built-in software capabilities to people across the country. In recent years, India has established itself as a truly world-class hub for manufacturing, resulting in a thriving environment for businesses to flourish.
Meanwhile we've continued to enhance the Pixel smartphone experience, and have worked especially hard to grow our Pixel service network across the nation. Thanks to our local partner – F1 Info Solutions – we now have 28 service centers in 27 cities across India, and will be expanding coverage to even more locations and cities.
From the very onset of our hardware business, we committed to building and investing for the long run. This is an early step in a long journey of expanding our device production capacity and helping meet the country's growing demand for Pixel smartphones.
We look forward to sharing more details in the coming months, and can't wait to bring the magic of Pixel smartphones to more people across India.