Nine years later, Chromecast has way more - at a lower price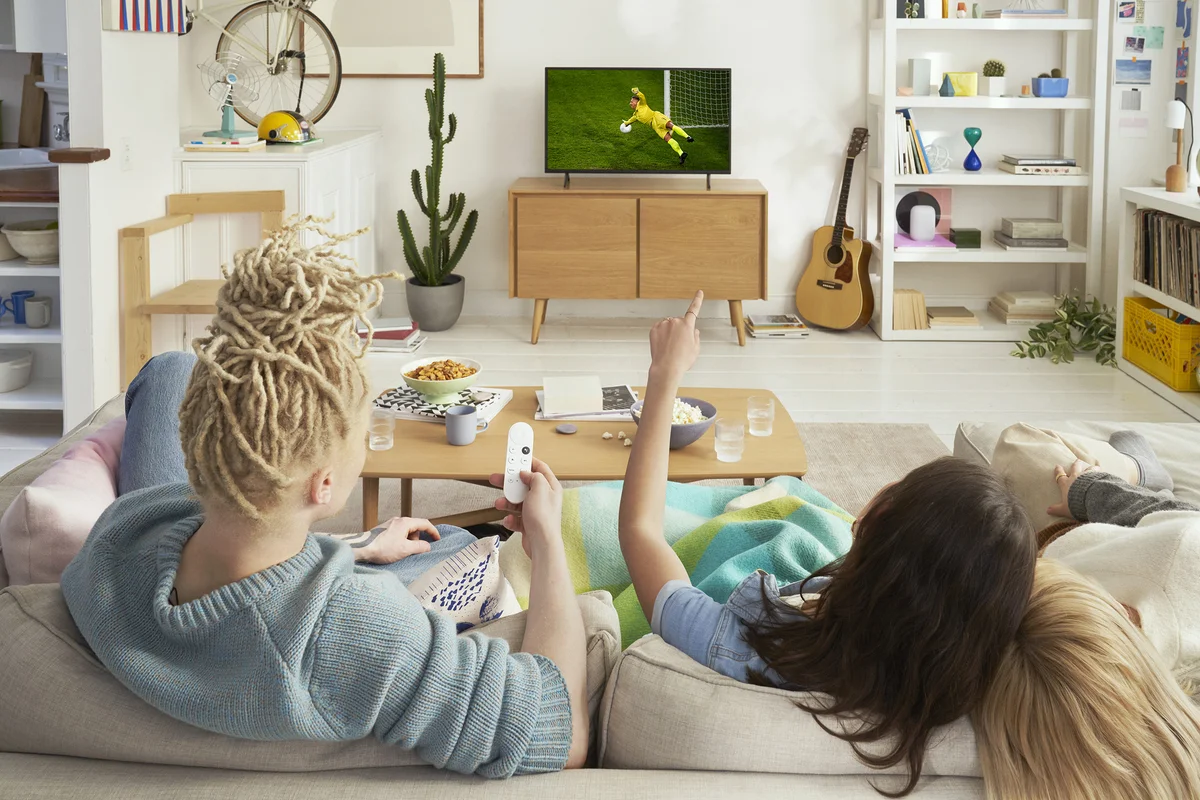 Since we launched it in 2013, we've introduced three generations of the original Chromecast, plus Chromecast Ultra for 4K and HDR support. Chromecast originally launched as an affordable dongle that made it easy and inexpensive to bring your online entertainment to your TV. At the time, this was a big deal: you could browse the web, watch TV shows and movies, and listen to music simply by plugging it into the back of your TV and connecting the device to Wi-Fi.
A couple of months ago we launched in India the Chromecast with Google TV (4K). Chromecast with Google TV comes with your favorite Chromecast features from over the years — plus the Google TV experience, which brings together movies, shows, live TV and more from across your apps and subscriptions and organizes them just for you.
We're expanding this lineup with the new Chromecast with Google TV (HD). Starting today, Chromecast with Google TV (HD) is available on Flipkart in our classic Snow color at just ₹4,499. It brings more capabilities and intelligence to the Chromecast experience that people have loved for years. We built this product with affordability in mind and to help bring all our favorite features of Chromecast and Google TV to more people than ever.
We've come pretty far since the original Chromecast launched nine years ago. Here's how we've evolved — and what you can expect from the new Chromecast with Google TV (HD).
More streaming options than ever, organized for you
In the beginning, Chromecast launched with just a handful of partners: Netflix, YouTube, Google Play Movies and Google Play Music. Nine years later, there are 10,000+ apps to choose from with Google TV, including Apple TV, Disney+ Hotstar, MX Player, Netflix, Prime Video, Voot, YouTube, and Zee5, and we continue to add new content all the time. Google TV's content offerings go beyond entertainment as well — for example, you can work out with cult.fit right from their app.
And with more content choices than ever before, Chromecast with Google TV has helped reinvent what simple and easy content discovery on your TV looks like. It's the home for your entertainment, bringing together movies, shows, and more so you can find what to watch without jumping from app to app.
Google smarts built-in
In 2013, you could use your phone, tablet or laptop with Chromecast to browse and cast content to your TV, play and pause, control the volume and more. Chromecast brought a broad range of content to your big screen, from sharing your family photos to enjoying a video clip for your favorite news site with the press of a button.
Today, with new streaming services and apps launching all the time, there is so much content, and choosing something to watch has become harder than ever. That's why we built Google TV.
And since launching Google TV two years ago for the first time in the US, we've continued to make updates to the experience, like introducing profiles for everyone in your family to help resolve common complaints like, "why am I getting recommendations for cartoons when I only want thrillers?" It also helps parents have a place for their kids to watch family-friendly content.
Plus, Google Assistant has a dedicated button on the included remote, so you can easily find something to watch - simply say, "Play House of the Dragon", or you can see your front door on the big screen with a Nest Cam to keep tabs on your pizza delivery.
Plug in and play
The original Chromecast was a small dongle for your TV that was designed to get out of the way. It introduced the foundational casting experience of using apps that people were familiar with on their smartphone: just open a supported app, press the Cast icon, and sit back and enjoy.
We've kept that same spirit with all of our Chromecast devices, and Chromecast with Google TV (HD) is no exception. It comes in the same compact and thin design as the Chromecast with Google TV (4K), tucks neatly behind your TV, and set-up is fast and simple.
And of course, you'll still have access to your favorite Chromecast features like casting from your phone, sharing your Google Photos to your TV, and casting your Google Meet video calls to TV, so you can join the team meeting or lecture from the comfort of your couch.
Chromecast with Google TV (HD) streams in high definition with 1080p HDR, and we've made software optimizations behind the scenes to make sure you get a smooth and snappy experience no matter what TV you're watching on.
From day one with Chromecast, we wanted to create an easy solution that worked for everyone, for every TV in the house. Nine years later, that mission hasn't changed.