10 years of Google Play and our commitment to a thriving app ecosystem in India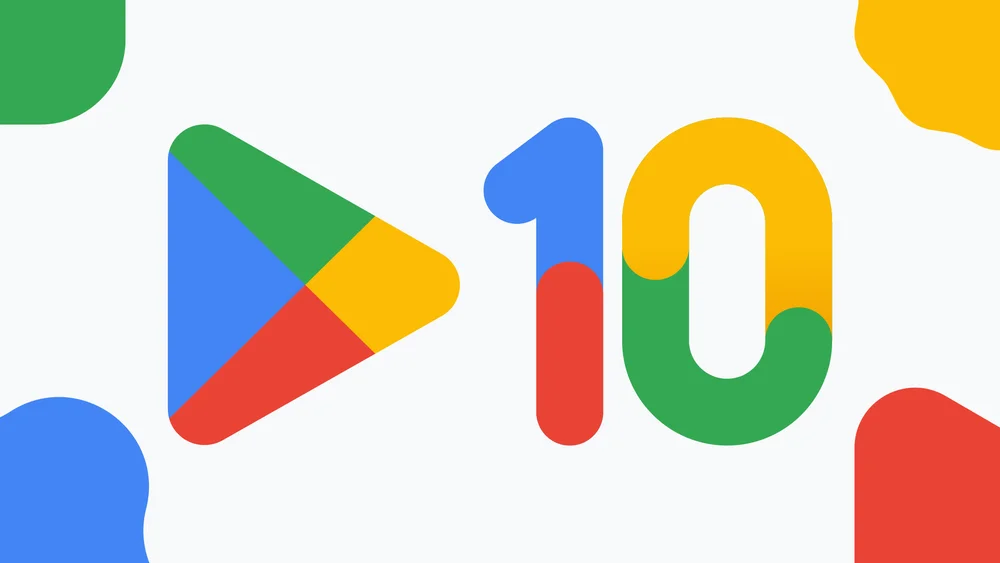 In 2012, we opened the (digital) doors of Google Play to the world. A decade later, we are humbled to see more than 2.5 billion people in over 190 countries use Google Play every month to discover apps, games, and digital content. And more than 2 million developers work with us to build their businesses and reach people across the globe.
India has transformed into an app-first country in the past decade, consistently emerging as one of the top downloaders for apps and games across the world. We are seeing apps empower communities daily, drive inclusion, create jobs, enable global opportunities, and contribute to economic growth. India has crossed a major milestone of 100 unicorns, and it's phenomenal to see a significant portion of these as businesses powered by apps.
None of this would have been possible without our enterprising and thriving ecosystem of developers and startups in the country whose creativity and ambition are positively impacting millions of lives by solving for India's unique needs – and has helped create a vibrant ecosystem of amazing apps across categories.
Especially in the past two years, we have seen apps across categories such as education, payments, health, entertainment, and gaming witness stupendous growth. For instance, HealthifyMe has emerged as a popular health app helping many across the country with their fitness needs. Pratilipi has been enabling high-quality Indian language storytelling, Doubtnut is making education more accessible as a multilingual learning app.
There has been great momentum in gaming too. Ludo King became one of the first Indian games to cross 500 million downloads. PlaySimple Games is another great example of a local gaming studio thriving in global markets.
We have been working with many of these creative minds as part of our growth programs as well. Agritech startup Krishify is scaling up economic opportunities for farmers, Evolve is helping the LGBTQ+ community with mental health offerings, Stamurai is enabling accessible and affordable speech therapy - and there are many more.
From providing content in vernacular languages to building for communities, local developers are driving meaningful impact in the lives of many and also building successful businesses. Indian apps and games saw a 200% increase in active monthly users and an 80% increase in consumers spends in 2021 compared to 2019 on Google Play.
Local developers are also finding global audiences with Indian apps and games seeing a 150% increase in time spent by users outside India in 2021 compared to 2019 on Google Play.
Our decade-long partnership with local developers
From leading in app adoptions to emerging as a large global developer hub, India will play a critical role in the evolution of the global app ecosystem in the coming decade.
At Google Play, we have always been committed to helping Indian developers of all sizes build successful, locally relevant businesses. In the past decade, we have consistently invested in the Android and Google Play ecosystem to serve as much more than a distribution platform for startups and developers – aiming to support them at every stage of their growth with powerful tools and features, data and insights, programs tailored to their needs, and educational resources to build delightful and successful solutions on Play.
10 key moments from the decade
The data and analytics that our developers access through Google Play Console have helped them better understand, reach, and build for local and global audiences on Google Play.
We continue to work closely with the developer ecosystem to protect users from abusive or malicious apps. Today, Google Play Protect scans over 125 billion apps per day to keep people safer from malware and unwanted software globally. We have rolled out effective and locally relevant forms of payment, such as UPI and recharge codes, in addition to many other payment options, to ensure people can pay for their favourite apps and games more conveniently.
Nurturing and supporting talented innovators with training and development programs to build high-quality apps has always been a key focus for us. Our self-learning platform, Play Academy, has helped developers with resources to build, publish, and scale a great app. Since its launch in 2018, Play Academy has trained over 80K developers in India. In fact, Play Academy has trained more developers in India than any other country globally.
Our accelerator programs such as Indie Games Accelerator and Google for Startups Accelerator have helped startups and gaming studios scale and seize growth opportunities. Recently, 100 enterprising app-preneurs graduated from our Appscale Academy program in partnership with MeitY Startup Hub. We saw apps improve their UI, UX, security, user base, engagement rates, and ratings, and receive funding offers from VCs as part of the program.
100 startups graduated from Appscale Academy, growth and development program by Google and MeitY Startup Hub
Looking ahead
As we complete a decade, we're reaffirming our commitment to India's thriving app and developer ecosystem. We are confident that local developers' innovations – along with our continued commitment to helping build the local app ecosystem – will help India turn a new page in its journey to becoming a powerful digital economy.
As we think about the future, there are few areas that are top of mind for us in India:
We remain committed to building a local and helpful Play for India. We will continue to bring the best of our global experience and innovation to India, while staying focussed on solving for local opportunities and challenges.
For this, we will continue to invest in initiatives that enable a diverse range of developers to build helpful apps and successful businesses on Play. We recently announced the Google Startup School India to enable 10,000 startups in Tier 2 and Tier 3 cities and the Google for Startups Accelerator - India Women Founders to specifically help women founders in the country. We are hoping these programs will empower innovators closest to some of India's most pressing needs and challenges and help many of them turn their creative ideas into helpful and scalable apps.
We want to help every developer with an idea capitalize on the potential to reach 2.5 billion monthly active users and 190 countries with Google Play. India is today uniquely positioned to become a leading hub for global app innovation and there is tremendous potential for Indian startups across the country - regardless of size and geography - to thrive in the global app ecosystem.
We will continue to evolve our tools to support developers' business decision making and evolve our business models to help them grow their businesses.
All of this, while ensuring Play stays a safe and trustworthy platform for everyone to find the right apps for their needs. User safety will remain a top priority for us and we will continue to work with developers to help them deliver the best quality experiences to users in the evolving privacy and security landscape.
We are excited by what Play's developer and user communities in India will experience and build in the next ten years. We look forward to welcoming many more founders to the Play community and helping them build impactful solutions for India, and the world.