New ways for publishers to manage first-party data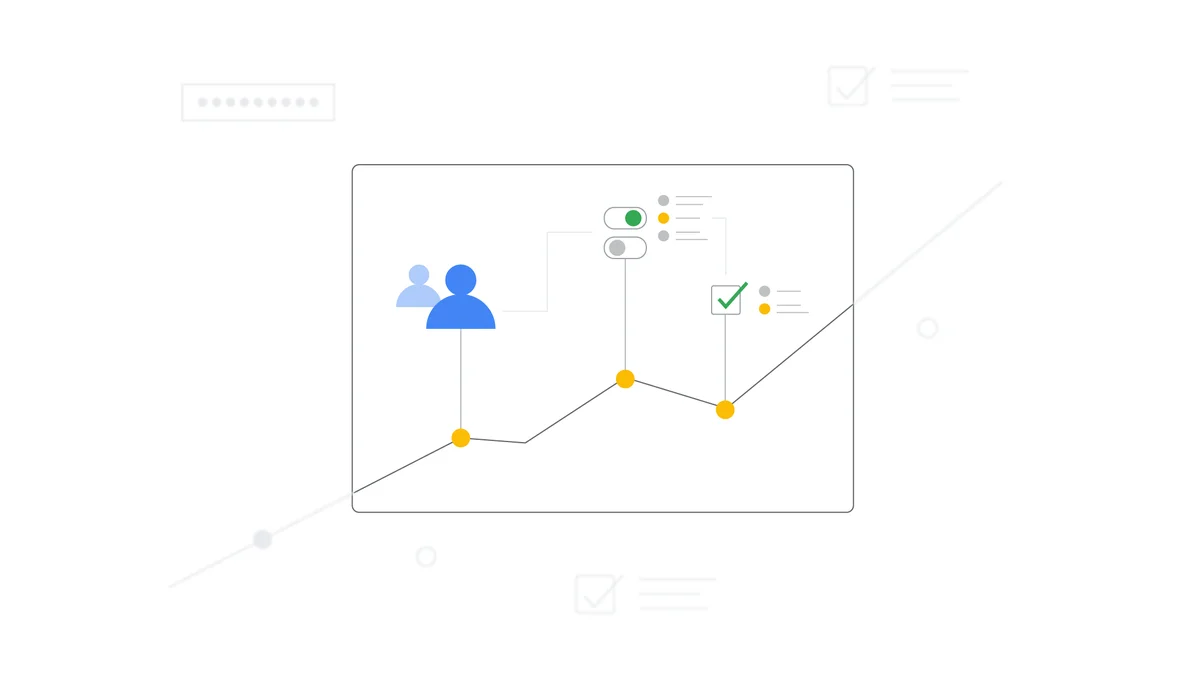 People's expectations for online privacy have changed, making it essential that digital advertising evolves to better meet their needs. That's why we've been investing in durable solutions to help publishers of all sizes grow their businesses in privacy-forward ways. To help our partners prepare for the future, we're sharing details on new and updated features that give publishers added control of their first-party data and how they can share it with their advertising partners.
Make your first-party data more accessible to programmatic buyers
Publishers have always had the most relevant insights about the audiences visiting their sites and apps, along with information about the content they consume. But there hasn't been an easy way for publishers to make use of this information with programmatic buyers outside of direct reservations.
We're introducing publisher provided signals to help you categorize your first-party data into consistent audience or contextual segments and then share these signals with programmatic buyers. These signals make it easier for programmatic buyers to find and purchase audiences based on things like demographics, content interests or purchase intent across multiple sites and apps without tracking people's activity in apps or across the web.
To help publishers and buyers find value and easily use these new first-party signals, we are working to incorporate industry standards. As a first step, we are integrating the IAB Tech Lab's Seller Defined Audiences into this solution. Publishers can use the IAB's Audience Taxonomy and Content Taxonomy to share signals with Google Ads and Display & Video 360 as part of our beta testing. In the future, we'll roll out publisher provided signals to more publishers and Authorized Buyers and Open Bidders. We look forward to incorporating their feedback into the product development.
"Seller Defined Audiences was created by the advertising industry via Project Rearc, to help advertisers and publishers responsibly and reliably share first-party data at scale without the need for user identifiers. It's a great step forward to have Google Ad Manager adopt these new standards for their publisher partners, and help advance a new system for addressability and accountability that meets user privacy expectations."
– Anthony Katsur, CEO IAB Tech Lab
Share secure signals with your trusted partners
We've also been working with publishers to improve a feature that allows them to securely share signals with their trusted third-party buying partners – Authorized Buyers and Open Bidders. During our beta testing, we heard feedback from publishers and third-party buyers that you'd like more flexibility with this feature. That's why we're adding new controls and renaming the tool from encrypted signals to secure signals to better reflect how you can choose to implement its functionality.
Currently, publishers work with third parties to set up code on their websites and apps to activate this feature. This new expanded functionality will let publishers use their own code, making it easier for them to create and send data, like first-party identifiers, to trusted partners.
Secure signals still gives publishers full control over what data is collected and who can receive the signals. When passed through Google Ad Manager, the data is required to be obfuscated, meaning Google cannot read or use the signals. Ad Manager only acts as an intermediary on behalf of the publisher to pass the signals to their chosen third-party bidders.
We understand that you work directly with many third parties to maximize the value of your content. That's why we will continue to support these trusted, direct relationships and build solutions to help you monetize your inventory in the best way for your business.
Deliver more relevant app ads with same app key
The growing desire for privacy isn't unique to the web. Any publisher who has an app should also be exploring privacy-preserving solutions to increase the value of its app inventory as well. That's why in the coming months we'll update a feature called same app key to help publishers using Ad Manager serve relevant ads on iOS without tracking users across third-party apps.
Same app key uses first-party data collected from your apps, such as information about how users interact with ads inside your app. It can't be used to link user activity from your apps to third-party apps.
Get up to speed on ads privacy and our privacy safe solutions
In addition to the new capabilities we shared above, we're committed to helping publishers of all sizes navigate the evolving privacy environment. You'll find new resources below to help you learn about industry-wide privacy changes, develop new privacy-forward strategies for using data and decide which Google solutions are right for you.
Publisher Privacy Playbook - Learn about the digital ads ecosystem, get practical strategies for improving your ads privacy and an overview of Google's solutions for publishers.
See how other publishers are preparing for the future of privacy. Working with Deloitte, we commissioned new studies to better understand how top European publishers are adapting to the ads privacy landscape and how North American publishers are turning to first-party data to prepare for the future.
Learn how to use key values to earn more from your first-party data in this series on the Ad Manager YouTube channel.
Level up your knowledge of Ad Manager's first-party data solutions and earn an award on our Skillshop learning platform by completing the Privacy-forward Solutions for Publishers learning path.
Lastly, learn more about the privacy forward solutions available in Google Ad Manager, like Publisher Provided Identifiers by watching webinars at PublishersOnAir.withGoogle.com.