Connect with local holiday shoppers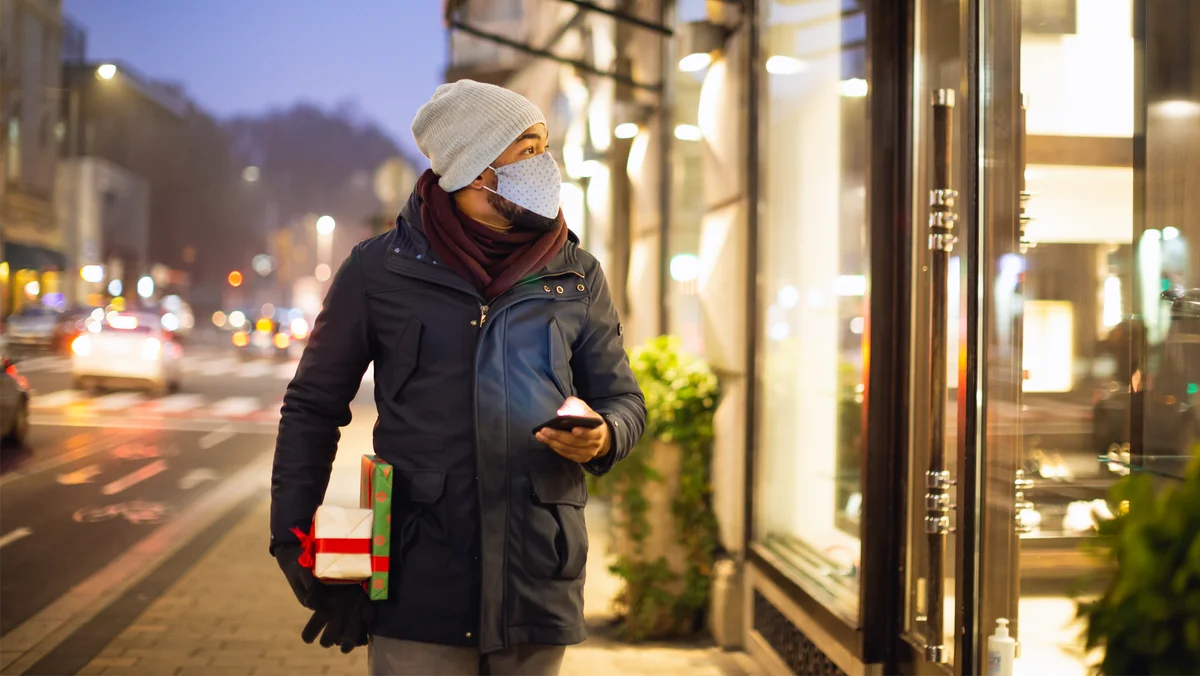 The holidays are quickly approaching and 40% of U.S. consumers have already started their holiday shopping. Supporting local businesses is top of mind this year. In fact, 60% of U.S. consumers who are planning to shop for the holidays say they will shop more at local small businesses.
If your stores are open for in-store shopping or dining, you know it's important to make sure your customers can easily find you online. We've unwrapped new local solutions plus a local holiday guide to help you stand out on Google and connect shoppers to your stores.
Engage with customers using your Business Profile
Starting this week, you can easily claim and verify your Business Profile directly on Google Search or the Google Maps app. Search for your business by name and you'll see an option to claim and verify the associated Business Profile. Once your business is verified, you can edit your business' information, including the address, store hours, photos and more.
Update your Business Profile and engage with customers directly from Search and Maps.
View your call history from your Business Profile.
Moving forward, we recommend small businesses manage their profiles directly on Search or Maps. To keep things simple, "Google My Business" is being renamed "Google Business Profile." And in 2022, we'll retire the Google My Business app so more merchants can take advantage of the upgraded experience on Search and Maps. The existing Google My Business web experience will transition to primarily support larger businesses with multiple locations, and will be renamed "Business Profile Manager." We'll share more details on these changes in the months ahead.
Show your local inventory
Holiday shoppers want to know what's available before they get to your store. In a recent survey, more than half of U.S. holiday shoppers said they'll confirm online that an item is in stock before going to buy it. There are a few ways to make sure your business shows up when holiday shoppers search for the products you offer.
We recently announced the new "in stock" filter on Search so shoppers can see only the nearby stores that have a specific item. To make sure your products show up, retailers in the U.S. and Canada can sign up for Pointy from Google — free of charge and right from your Business Profile on Search. Pointy helps you automatically upload all your in-store product inventory by connecting directly to your existing point of sale system. If you already have a local inventory feed, you can submit your feed through Google Merchant Center. To showcase individual products, you can also manually add them to your Business Profile on Search.
Shoppers can now use the "in stock" filter on Search to see only the nearby stores with a specific item on their shelves.
Promote your nearby store locations
If you want to focus on store-specific goals, like promoting in-store products or seasonal menu items, you can promote your location to nearby shoppers using Local campaigns. Easily connect with shoppers searching for businesses like yours across Google Maps, Search, Display or YouTube, and help them find what they need at your local store, restaurant or dealership.
Now it's even easier to plan your Local campaign budgets heading into the holidays using Performance Planner. This tool helps you create plans for your local advertising investment, and see how changes to those plans might affect your outcomes and performance.
Local campaigns Performance Planner can help determine how much to invest this holiday season and beyond.
Even franchises like Wendy's use Performance Planner to more easily determine the appropriate investment for their Local campaigns to drive their store-level business goals.

"At Wendy's we are always looking for new ways to reach our consumers and provide useful information around our locations and products, like our recent breakfast menu launch. To build upon the success of our initial breakfast-focused Local campaigns test, we partnered with our Google team to create an evergreen strategy with the goal of reaching consumers looking for meals at any time of the day," said James Bennett, Wendy's VP of Marketing. "As the year progressed, we were able to leverage Performance Planner to ensure we could allocate incremental dollars into Local campaigns and continue to see efficient store visit results."
Because the holidays are a critical time of year for your business, you should continue using Local campaigns to reach shoppers this season. However, when the time is right for your business, you can also start testing Performance Max campaigns before next year's campaign upgrades. Performance Max allows you to promote your business across all Google Ads channels to help you drive more foot traffic to your physical locations — and includes new inventory and formats not currently available in Local campaigns.
For more on how to make this season even merrier — and easier — for local shoppers, check out the Local holiday guide or the Google for Small Business holiday checklist.