Investing in ad serving with Campaign Manager 360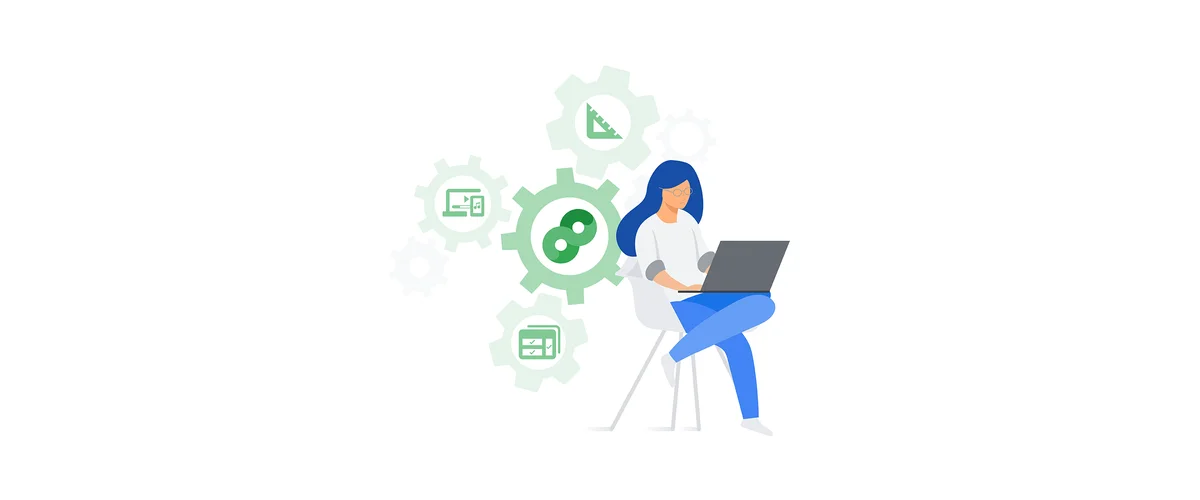 We hear from our advertiser and agency partners that they continue to value ad serving as an integrated—but independent—solution alongside media buying. For example, Mondelēz International  relies on Campaign Manager for centralized ad serving and measurement across their many brands and regions. This helps them to analyze campaign performance and make faster media and creative optimizations.

To address these needs, we're increasing our investment in Campaign Manager as a standalone ad server and adding it to Google Marketing Platform as Campaign Manager 360. We're focusing investments in three areas: comprehensive measurement, streamlined workflows, and trusted ad management for video and emerging formats.
Comprehensive measurement for your paid media
One of the key benefits of an ad server is the ability to understand which ad placements and creative are driving conversions. But regulatory shifts and changes in tech platforms in response to the increased focus on how data is used online have led to gaps in conversion measurement. This is why we are launching conversion modeling in Campaign Manager 360. Conversion modeling enables accurate measurement with a complete, privacy-centric view of how people are responding to your ads. This ensures that you can still get insights about the effectiveness of your campaigns so that you can take actions to improve your results, even when direct measurement isn't possible.
Increased fragmentation due to people spending their time across a wider array of media types and advertisers spreading their ad buys across a broader set of inventory, has also made it difficult to have one single source of ads measurement. Some publishers don't allow client-side tags on their inventory. However, through our expanding server-to-server integrations with social and video platforms in Campaign Manager 360 you can measure more media and spend less time troubleshooting discrepancies. The integrations are managed on the backend and allow for reporting data to be shared seamlessly from the third-party to Google — so there's no extra work for your team.
Built-in attribution, reporting, and verification tools in Campaign Manager 360 give you insight into how all your digital campaigns are performing across channels. However, advertisers often want more granular and customized insights into the impact of their ads along the path to purchase. In some cases, this can mean writing SQL queries with hundreds of lines of code, which is time consuming and limits your ability to optimize performance quickly.
To meet these needs we are making investments like the two recently launched attribution reports, Full Path and Path Attribution. These new reports give you an easy, readily-accessible way to get attribution insights directly in Campaign Manager 360 by using unsampled data and including both converting and non-converting paths. These reports also let you quickly identify common paths to conversion and conversion rates.
Streamlined workflows with integrations across Google and third-parties
Campaign Manager 360 helps you centralize your digital advertising workflows. Integrations with Google and third party products enable your teams to work more seamlessly across buying and measurement.
For example you can develop creative in Studio and use Campaign Manager 360 to activate assets across Display & Video 360, Search Ads 360 and Google Ads. An integration with Analytics 360 also makes it possible to connect your paid media cost and performance to your first-party audience insights in Analytics 360. This allows you to understand the connection between paid media and the activity of people visiting your sites and apps - helping you to get a full picture of the customer journey. Integrations with Display & Video 360 and Analytics 360 also allow you to see deduplicated conversions across your display and video buys. Partners like The Martin Agency have saved significant time for their clients because of these integrations.
We can create and deploy creatives easily using the integrations across Campaign Manager 360, Studio, and Display & Video 360. All these products together also helped us decrease production time by 25% on the US OREO for Mondelēz International.
In addition to extensive integrations with Google solutions, we're also investing in tighter connections with popular tools from different ecosystem partners. For example, to give you more choice and flexibility, we launched automated third-party verification in Campaign Manager 360 earlier this month. This makes it easier for you to use ecosystem partners for brand suitability and verification. We are planning more investments like this.
Trusted ad management for enhanced video and emerging channels
Today more people are using their phones and devices to consume video, audio and even TV. For advertisers this means having the ability to create and measure cross-channel, customer centric experiences across display, video and other emerging channels — at scale and in near real-time, is required.
To solve for this, Campaign Manager 360 gives you deep insights into your video performance using video verification and enhanced YouTube measurement. We also recently expanded our unique reach reporting in Campaign Manager 360 to include demographic data to give you a centralized view of performance across channels, including video and connected TV.
Ad serving capabilities for the future
As the digital ads ecosystem evolves with an increased focus on privacy, new regulations and changes in technology platforms have put pressure on traditional ad serving and measurement techniques. That's why we are focused on making Campaign Manager 360 a durable solution for the future.
We will build on Campaign Manager 360's foundation and enhance our ad serving capabilities to help you measure all your paid media activity and conversions. We will continue to invest in features like conversion modeling, to help you get the insights your business needs even as the industry landscape evolves.