Reach TV and audio streamers with Display & Video 360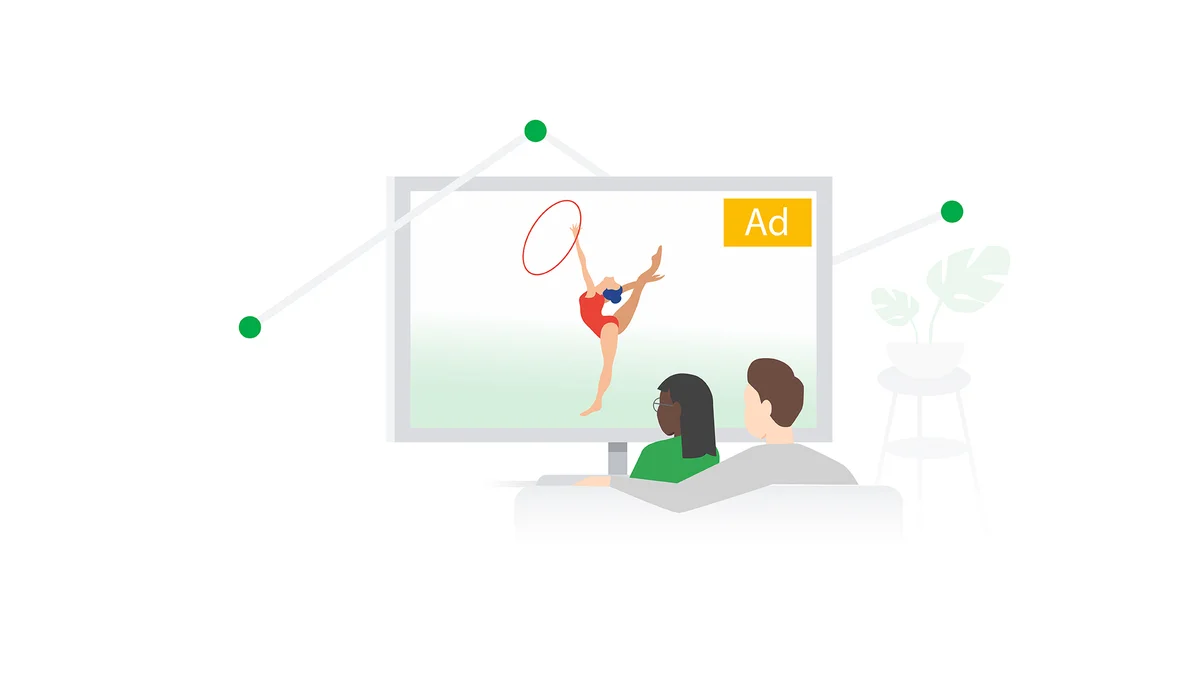 Today, we're spotlighting three additional features that will help you easily capture the attention of CTV and audio streamers and understand what encourages them to become customers.
Pick the right context for your CTV ads
Reaching viewers based on their interests and passions remains one of the most promising opportunities of CTV advertising. That's why we invest in features like similar audiences for CTV devices that help you find new connected TV viewers who share similar attributes with the audiences you already know.
But we've heard many of you want to combine these new tactics with best-in-class techniques inspired by traditional TV advertising that give you confidence that your ads are displayed in a safe and relevant context.
To help you do just that, we're soon integrating new CTV contextual signals in Display & Video 360. This will allow you to pick inventory by genre, length or livestream content.
Let's say you want to associate your ad message to some of the highly anticipated sports events of the summer, like the Olympics or the U.S. Open. Using Display & Video 360, you'll easily select CTV live inventory that falls under the "Sports" genre. Then you'll also be able to verify that your ads served against content that is suitable for your brand.
Measure the sales impact of your CTV ads
As pandemic restrictions ease in some parts of the world, ad spending is rebounding. But advertisers' preference still goes to ads that can prove they're effective at moving products off the shelves.
This fall, we're introducing sales lift measurement for CTV ads using Nielsen Catalina Solutions (NCSolutions) in the U.S. Harnessing sales data across NCSolutions' extensive retailer network, this feature will give you a chance to quantify how your CTV ad impressions led to offline sales. The report features useful metrics such as percentage sales lift, total incremental sales and return on ad spend that can inform future campaign optimization. This data will be available right in the Display & Video 360 interface, meaning that no pixel implementation or log file data crunching will be required.

And because the Display & Video 360 integration with NCSolutions already covers all other digital environments, publishers and formats, you can now understand the incremental lift attributed to campaigns spanning across CTV apps, display, audio and more.

Create professional dynamic audio ads
On top of the big screen, people will also turn on their smart speakers and headphones this summer to enjoy live sports and music festivals, or to listen to a podcast while relaxing in a deck chair. Creating great audio ads can be a chicken-and-egg problem. How can you justify a big incremental creative investment if you haven't yet proven you can run fantastic digital audio campaigns?
That's where Display & Video 360 can help. With Audio Mixer, you could already assemble a multi-track audio ad using simple drag-and-drop editing features. Building on Audio Mixer, we're adding new dynamic production capabilities so that you can build tailored audio ads, quickly and efficiently, at scale. This new dynamic production tool allows you to use various segmentation rules, like location, schedule or audience, to create customized, relevant ads, all from a single audio creative.
For example, you can create a back-to-school audio campaign that has customized offers for different markets. Once you record the audio asset, you can use the dynamic audio tool to create additional custom assets with local in-store promotions based on where the ads will run.
Dynamic Audio ads in Display & Video 360
Both Audio Mixer and the dynamic production tool will also be available in the recently announced Ads Creative Studio.
As people shift to on-demand ways of consuming TV and audio content, advertisers need on-demand ways of buying ads on these channels. Stay flexible and relevant by simplifying the execution and measurement of your CTV and audio campaigns with Display & Video 360's new tools.