Alphabet
Investing in Black-led startups and investment firms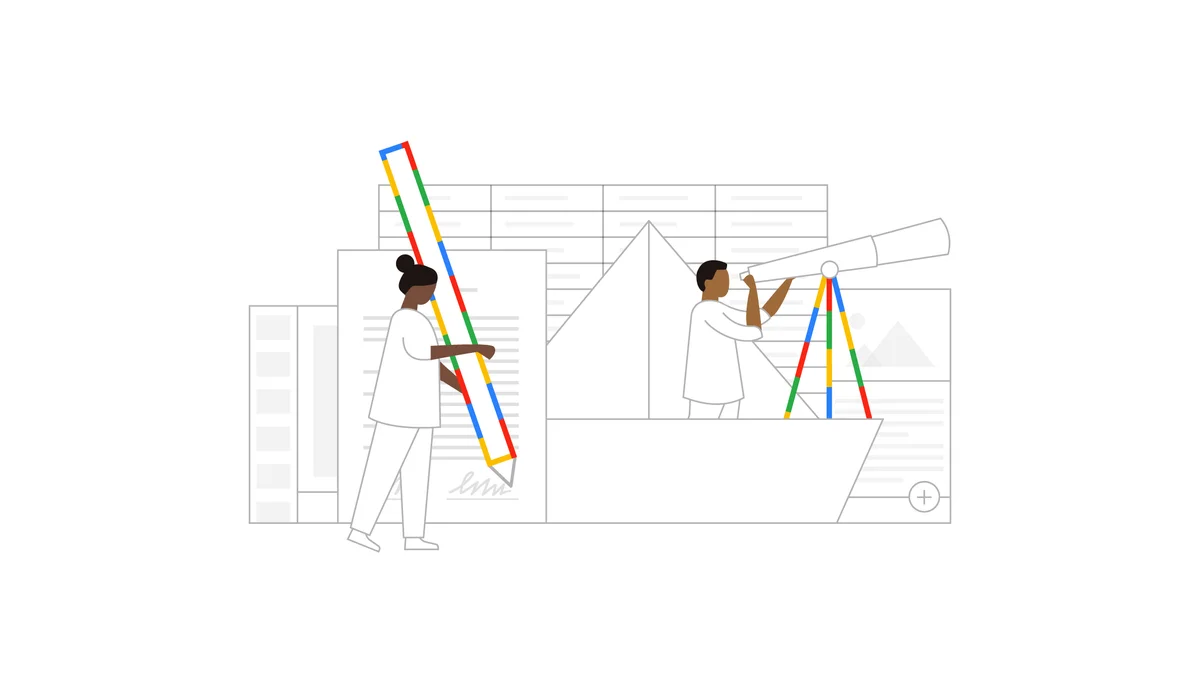 My venture capital job places me at the intersection of burgeoning technologies and funding new businesses. As general counsel of Alphabet's CapitalG, I'm responsible for our fund's legal work, and I work with the growth team to help our portfolio companies accelerate the growth of their businesses. 
I've also had the privilege to lead an Alphabet-wide team focused on investing in Black-led VC funds, startups and organizations supporting Black entrepreneurs. As racial equity is inextricably linked to economic opportunity, last year, Google committed to making an investment to promote increased capital access and wealth generation in the Black community. 
My team is responsible for allocating these funds among the many well-deserving potential recipients. This cross-Alphabet team, including people from Google, CapitalG and GV, met with numerous Black-led venture capital firms and Black entrepreneurs to identify recipients of the funds and better understand their needs. 
Through this process, it was apparent that funding alone isn't enough. So teams across Google and Alphabet have come together to provide the identified Black-led VC firms and their portfolio companies access to Alphabet's people, network and technologies, as well. 

Helping Black entrepreneurs get access to capital
To date, we have committed $60 million of capital to Black-led organizations and we'll provide access to a suite of support for them and for their portfolio companies. Teams from across Alphabet will continue to work together to identify and invest in additional Black-led organizations, and Google will invest an additional $40 million in Black-led startups and investment firms by the end of the year.
We hope Google's commitments prompt more investments from the industry and create a larger pool of capital to put dollars in the hands of Black founders. For example, since we announced the U.S. recipients of the $5 million Google for Startups Black Founders Fund in October, these founders have collectively raised over $25 million in capital from investors outside of Google.
Here are the organizations to which we have committed $60 million in capital to date:

Black-led venture capital firms:


Collab Capital: an Atlanta-based fund for Black founders seeking capital, who value profitability, ownership and optionality.

Concrete Rose: a Bay Area-based investment fund focused on using financial and social capital to build exceptional early-stage companies and close gaps for underrepresented talent.

Noemis Ventures: a New York-based fund focused on early-stage companies in the fintech, marketplace and AI sectors.

Plexo Capital: a Bay Area-based investment firm which makes direct investments in diverse startups.

Reign Ventures: a New York and Miami-based early-stage venture capital firm that focuses on investments in consumer tech and software companies founded by women and people of color.

Slauson & Company: a Los Angeles-based fund set up to invest in the next generation of entrepreneurs driving economic inclusion.
Black-led startups: 
CityBlock Health: a New York-based startup focusing on providing care to Medicaid and dual-eligible patients.

Translation / UnitedMasters: a New York-based creative brand advertising agency focused on the intersection of brands with music, sports and popular culture. 
Access to Alphabet's people, network and technologies 
Beyond funding, we're providing these recipients with access to Alphabet training and advising sessions to help them grow their businesses. CapitalG uses a very similar approach to help hyper-growth stage companies overcome the biggest challenges as they get bigger. Along with leaders across Alphabet, Google for Startups, Cloud for Startups and Partnership Solutions, we have put together a suite of offerings that include Google Ads and Cloud support, weekly office hours and one-on-one advising with Alphabet leaders.  
Other initiatives include Google-facilitated training programs focused on founder development, access to Google's machine-learning training program taught by Google engineers and sales training. In addition to tactical support, each of these organizations is taking part in our speaker series and virtual social events to foster connections between fund managers, portfolio companies and the Alphabet family.
Jackson Georges Jr and Jamie Rosen from CapitalG, along with Ruth Ruberwa and Kristin Sills from Google, kick off our partnership with Simeon Iheagwam, Founder and Managing Partner of Noemis Ventures.
Together, we hope these new investments and access to Alphabet's knowledge and network will help Black founders and Black-led VC firms grow their businesses and create sustained economic impact for their communities and the world at large.