Digital skills for Indonesia's internet economy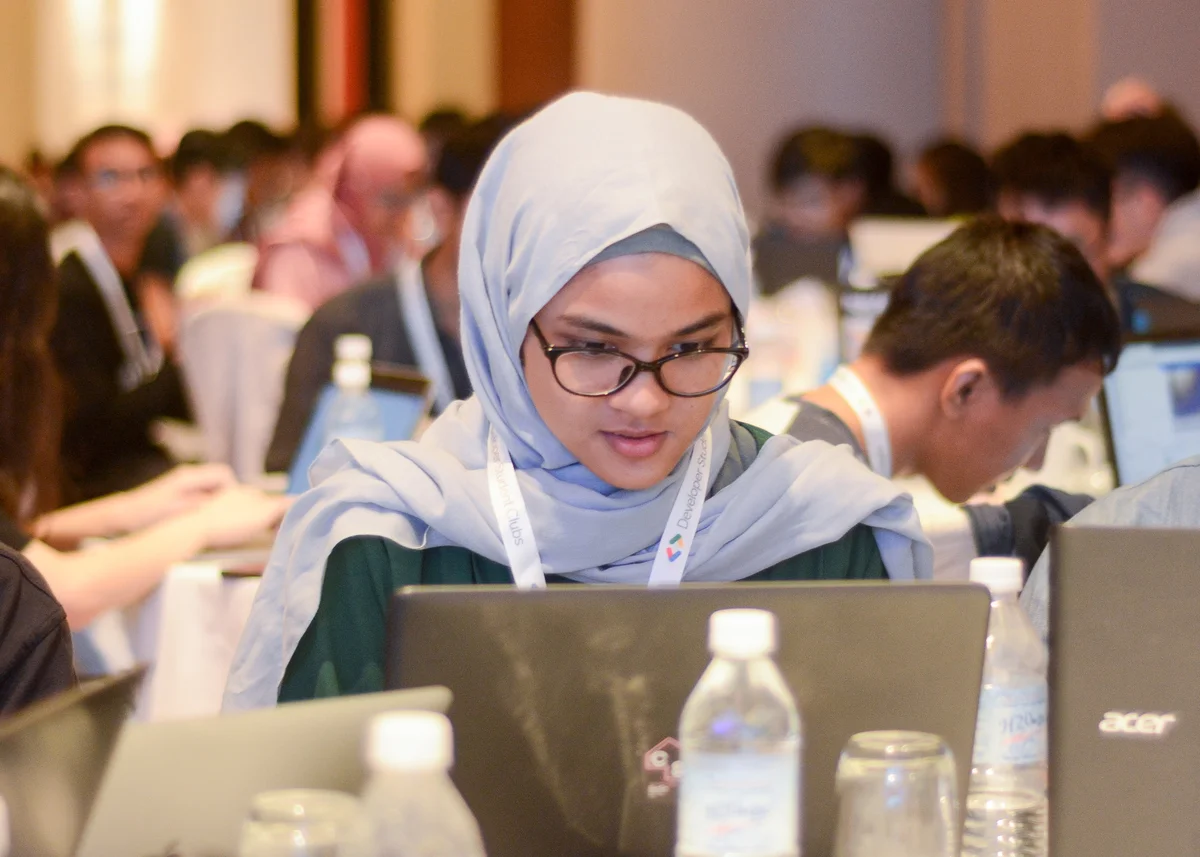 Since joining Google just over a year ago, I've heard so many inspirational stories about the ways Indonesians are using the internet to improve their lives and others'.  Entrepreneurs like Sherly Santa—who took her durian business online—have helped make Indonesia's internet economy the largest in Southeast Asia.  And a new generation of young Indonesians is working on big ideas for the future—like the Developer Student Club that built a flood warning app for villages in Bojonegoro.  
The challenge for Indonesia isn't a lack of ability or ambition. It's giving more Indonesians the digital skills to take advantage of the opportunities technology creates, something that's a priority for us and our Indonesian partners. Training programs like Gapura Digital and Women Will have helped 1.4 million Indonesians learn digital basics and business tools. But we also want to help Indonesians gain more advanced software skills, which are in high demand from Indonesian technology companies. 
Today, at the fourth Google for Indonesia event, we announced a new initiative aimed at meeting that need.
Bangkit
(meaning "rise up" in Indonesian) is an intensive, six-month training program for developers run in partnership with
Gojek
,
Tokopedia
,
Traveloka
and leading Indonesian universities in Jakarta, Bandung, Denpasar and Yogyakarta. The program will be free, but selective—open to cohorts of 300 of the most talented developers across the country, with workshops starting in January 2020. The goal is to teach developers both technical skills in machine learning, as well as more general "soft skills" that can help them advance their career in the technology sector. Our hope is that Bangkit helps expand the pool of talent in Indonesia, making it easier for even smaller startups to hire people with the skills they need—and supporting Indonesia's digital economy as it continues to grow. 
Bangkit isn't the only way we're helping Indonesians get the most out of the internet. At Google for Indonesia we also announced a partnership with Telkom to expand Google Station, so it reaches more Indonesians with a network of fast, free and secure Wi-Fi points. We've launched Kormo, a career app that connects job seekers and employers to entry-level roles. And we're deepening our commitment to protecting Indonesians online, announcing Stay Safer for Google Maps—a feature that lets people share their location with friends and family, and alerts them when their driver deviates from their chosen route by more than 500 meters.
With 152 million Indonesians online—and more joining them every day—there's great potential for Indonesia to shape its future with new technologies, growing digital industries and jobs. It starts with expanding skills and opportunities more widely across the country—and we're committed to playing our part.