How companies can help accelerate Africa's digital transformation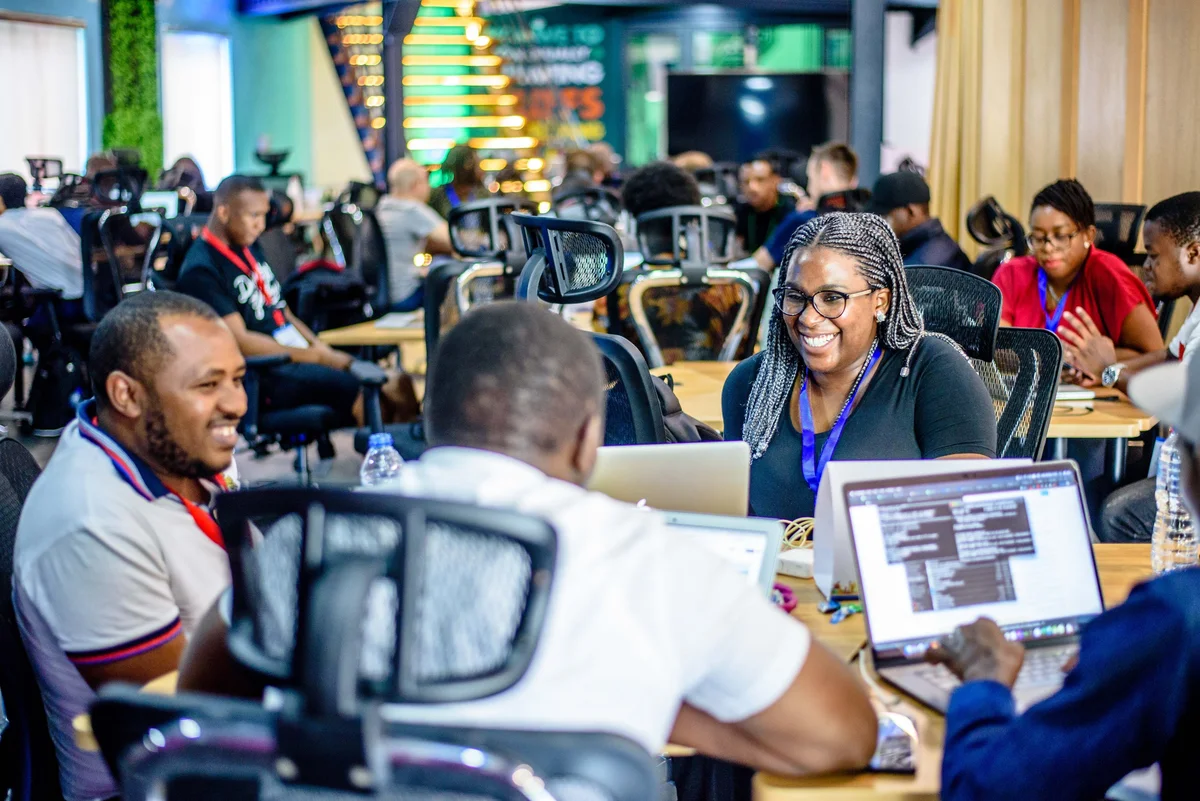 Editor's note: Today Google CEO Sundar Pichai addressed the African Union Summit Business Forum on the potential for Africa's digital transformation and how companies like Google can help accelerate it, in partnership with governments. Below is an edited transcript of his remarks. Watch the video on YouTube.
On behalf of Google and Alphabet, I am pleased to address this Business Forum on the occasion of the African Union Summit. Thanks to your leadership, the African continent has experienced rapid economic growth despite pressing challenges. It's been especially inspiring to see the role technology has played in enabling "African-led solutions to African and global problems."
Africa is increasingly a place where innovation begins. People all over the world now use mobile payment systems, first developed in Kenya. Renewable energy innovations on the continent are shaping a more sustainable future. The emerging digital technologies in air transport and tourism in Africa that you are discussing today will improve connectivity on a global scale.
Expanding opportunities through technology is deeply personal to me. Growing up in India, every new innovation — from the rotary phone to the refrigerator — improved my family's life.
The chance to bring technology to more people is what drew me to Google, and to its mission to organize the world's information and make it universally accessible and useful.
For 14 years, we've partnered with African governments to deliver on that mission. We opened our first office in Egypt in May 2007, and Google's founders, Larry Page and Sergey Brin, hired our very first African Googlers. Since then our presence has grown to include offices in Kenya, South Africa, Nigeria, and an AI research lab in Accra, Ghana. Together we have helped 100 million Africans affordably access the internet, trained six million people in digital skills since 2017, and invested in the African startup ecosystem.
Across all of these efforts, digital technology has been a powerful engine for progress. That opportunity will only grow: 300 million more people will come online in the next five years — many of them young, entrepreneurial and digitally-savvy.
What's more, the African Continental Free Trade Area will boost intra-African trade and generate investments in infrastructure. Said simply: Africa is on the brink of a digital transformation. Companies like ours can play an important role, in partnership with governments, the African Union, and the UN Economic Commission for Africa (UNECA).
Last year we announced a plan to invest $1 billion to support digital transformation in Africa. We are focused on the priorities outlined in our "Digital Sprinters" report, which illustrates how adoption of technology can accelerate economic growth. It starts with expanding affordable and reliable internet access for more people, with infrastructure investments such as our Equiano subsea cable. Working with partners like Econet, X's Taara team is helping to bring internet connectivity to more communities. It uses light to transmit information at super high speeds through the air.
We're also investing in startups in areas important to Africa's economy. That includes transport and tourism, the theme of today's Forum. For example, we've invested in startups like SafeBoda, an app that connects passengers to a community of safe, trusted drivers, through our $50 million Africa Investment Fund. And Send, a logistics platform that helps move cargo across Africa, received equity-free funding from our Black Founders Fund.
At the core of all these initiatives is partnership. Success means working in close collaboration with African governments, the AU, UNECA, and businesses in the digital ecosystem. We are committed to doing just that, to ensure every person in Africa can shape and share in the opportunities technology creates.
Click above to watch Google CEO Sundar Pichai's address to leaders at the African Union Summit business forum.