Google in Africa
Celebrating frontline photojournalist Mohamed Amin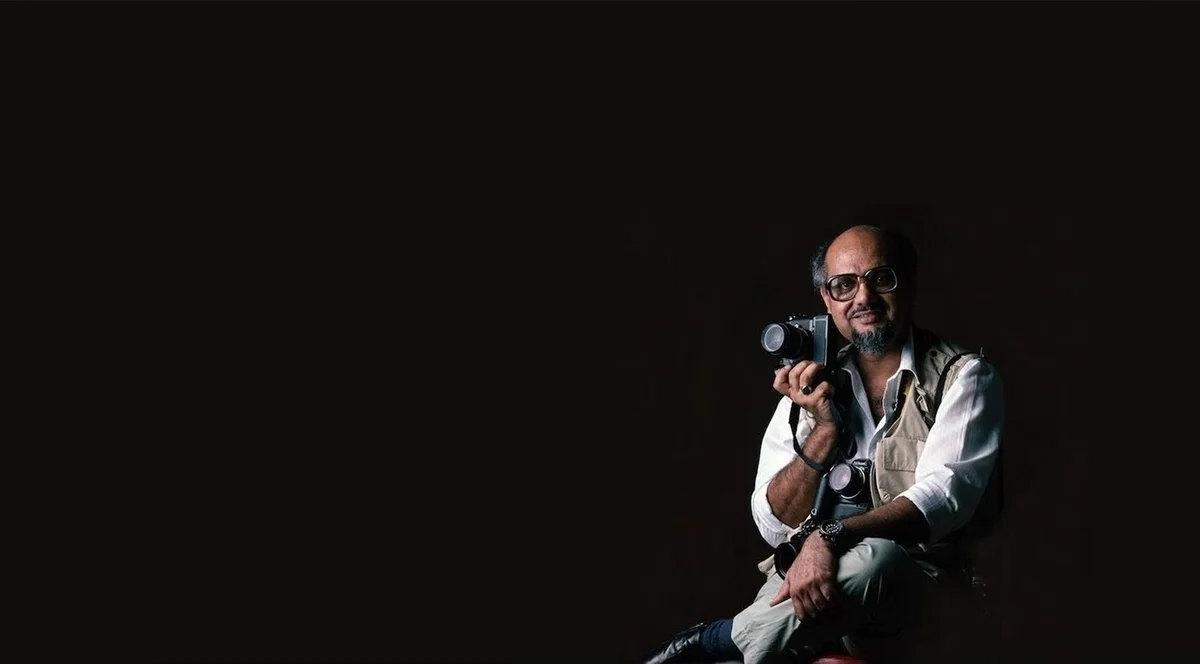 Every October, Kenya celebrates Mashujaa Day or National Heroes Day, when we honor people who have made great contributions to our nation and the world. A true son of Africa and one of our heroes is my father, frontline photojournalist Mohamed 'Mo' Amin, who moved the world with his extraordinary work and dedication spanning four decades.
I was honored to unveil the project Mo Amin: The Eye of Africa on Google Arts & Culture, which features over 6000 photographs, some of which have not been seen by the world before. It also features more than 50 stories, showcasing the key moments, places and people he documented. It was a collaboration between the team at the Mohamed Amin Foundation and Google Arts & Culture.
Even though Mo was proud to call Kenya his home, his work, his impact and his reputation transcended national and cultural boundaries. He mobilized the conscience of mankind through his coverage of the squalor and death at a camp in Northern Ethiopia during the famine of 1984. Galvanized by the brutal reality so powerfully witnessed through Mo's camera lens, governments, celebrities, humanitarians and everyday people all came together to raise money for the famine in one of the most spontaneous and widespread acts of giving the world has ever seen.
What many people might be less familiar with is that, more than anything else, Mo spent a lot of time documenting the beauty, wildlife, culture, people and leaders of his motherland. For more than a generation, Mo used his cameras to bring Africa's most powerful stories into view.
Much like Africa, Mo was caught up in a tide of change from an early age. From humble roots in Eastleigh in Nairobi and Dar es Salaam in Tanzania, he was swept up both by the beauty of Africa's people and natural heritage and by the turmoil of a continent locked in a wave of independence revolutions and power struggles. And like Africa, his professional journey is a catalogue of beauty and majesty, crisis and chaos, and a deep, resonant passion for documenting and protecting the best of the continent while moving fearlessly forward into an uncertain future.
Marlboro 1981 Safari Rally accreditation card, 1981, Mohamed Amin Foundation

Mohamed Amin films the East African Safari Rally, 1979, Mohamed Amin Foundation

Tawaf at night, Mohamed Amin, 1978, Mohamed Amin Foundation

Mohamed Amin and Michael Buerk, 1985, Mohamed Amin Foundation
I don't think I appreciated my father's influence or his achievements until many years after his death. I knew he had done important things. I realized during the memorial services that he had made an enormous impact on the world. But it was only when I made the film Mo and Me in 2006 that I fully grasped the magnitude of what he had achieved and how he had changed the world. Later, like most of the world, I followed and became enthralled with his work as he pushed the frontiers of frontline and documentary journalism to bring us stories that touched, moved and inspired many. After he lost one of his arms in the line of duty in Ethiopia in 1991, I was inspired by his fortitude and surprised by how quickly he went back to his duties. When the news broke of his tragic death in the crash of a hijacked Ethiopian Airlines plane five years later, our collective sense of loss both as his close family and as the family of humanity was deep and painful.
My father had the instincts of a warrior and the heart of a leader. He was driven and there was no limit to telling a good story. He knew that his photographs were vital to how the world saw Africa. From his humble roots in a small shop in Dar es Salaam, he established Camerapix in 1963 and built it into a sustainable world-class organisation covering news features and producing documentaries with a variety of global networks including the BBC, NBC and Reuters.
My father often covered national events and Kenya's first presidential family. I came to know and interact with Uhuru Kenyatta, then as the son of Jomo Kenyatta, Kenya's first president, and later as the President of Kenya. We both share the experience of taking on the challenge of continuing in the footsteps of a towering father figure. Because of what we have in common, and also because Mo's work included his coverage of the first family, I did feel a sense of kinship with him when I presented him a copy of my book about some of Mo's finest work, "Kenya: Through My Father's Eyes." This book is both a valued part of the President's personal collection and among his gift items of choice to state and diplomatic visitors.
I like to remember Mo not just as a photojournalist, but also by the strength of his character and his passion for his work. There is something to be admired and emulated in the integrity of someone who strives to do their best not for reward but for the love of expressing all that he has to contribute to the human experience. I think that is my father's true legacy.
I congratulate my colleagues at the Mohamed Amin Foundation for both the excellence of their own journalism and their generosity; the latest installment of Mo's legacy is now being shared with the world through the Google Arts & Culture platform. Mo Amin: The Eye of Africa features both artistic and journalistic coverage of culture, conflict, political upheaval, wildlife, entertainment, historical observation, and an unparalleled visual chronicle of the daily life of people and places from around the world. For the first time, it includes a machine learning- powered experiment from the Google Arts & Culture Lab which provides an interactive visual chronicle of Mo's work. This work and Mo's legacy is at the very heart of Kenya's heritage and indeed the heritage of humanity.