Google in Africa
Supporting Africa's digital transformation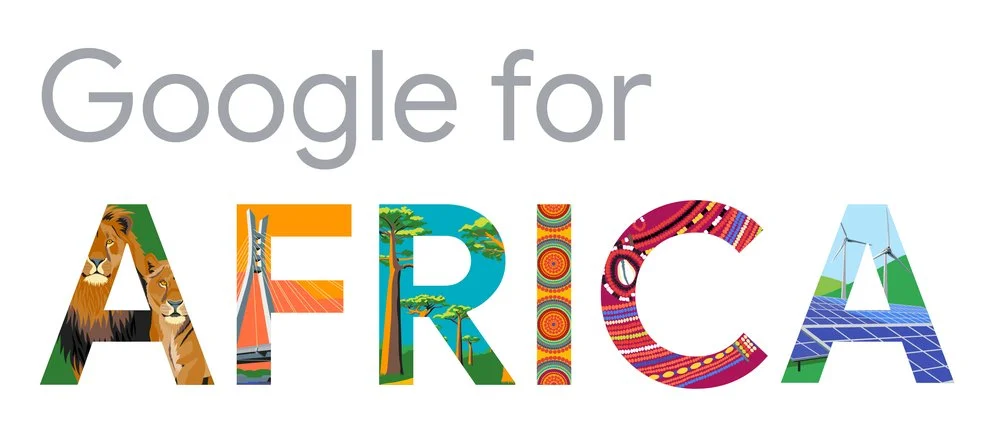 This week, U.S. and African leaders are gathering in Washington, D.C., to reaffirm enduring cultural, economic, and political ties and renew vital partnerships during the U.S.-Africa Leaders Summit. We are excited to be there to share progress, deepen partnerships, and emerge with new ideas.
Africa is experiencing incredible change, presenting both opportunities and challenges. The continent is home to 19 of the top 20 fastest-growing countries on the globe, and its internet economy has the potential to grow to $180 billion by 2025. By the same year, more than half of Africa's population will be under the age of 25, creating an even more pressing need to generate economic opportunity. African-led innovation will be key to meeting such needs, and Africa is already a place where innovation begins and spreads to the rest of the world.
Google has long been committed to supporting this innovation and harnessing technology to support growth in Africa. Last year, our CEO Sundar Pichai announced that Google would invest $1 billion in Africa over five years focused on priorities identified in our "Digital Sprinters" report, including secure, affordable and environmentally sustainable digital infrastructure, a vibrant entrepreneurial ecosystem, skilling to help people prepare for the jobs of the future, and technological innovation that unleashes new opportunities. We're partnering with policymakers, nonprofits, local businesses, creators, and communities across the region to deliver on that commitment and help boost Africa's digital transformation.
Enabling affordable internet access and connectivity
Google's first big bet on African infrastructure came in 2005 with the Seacom cable. Seventeen years later, Google's state-of-the-art Equiano subsea cable has now landed in ports in Togo, Nigeria, Namibia and South Africa. Research from Africa Practice shows that Equiano will significantly increase international bandwidth, leading to a rise in average internet speeds and improved affordability of access — expanding overall internet penetration and helping to create jobs. This has the potential to generate economic growth, support innovation, and increase access to services across the continent.
Investing in people and startups
Small and medium-sized businesses make up 90% of all businesses in Africa. But at a time when digital connectivity is more important than ever to small business resilience, African small businesses are still catching up to their global counterparts in their use of the internet. Google is helping to meet this challenge by connecting startups to resources and job seekers to skills-building opportunities. Through the Google for Startups Black Founders Fund in Africa, Google has invested $7 million in 110 Black-led startups by providing cash awards and hands-on support. This builds on our existing support through the Google for Startups Accelerator Africa, which has helped more than 90 African startups with equity-free finance, working space and access to expert advisors over the last three years. In addition, we have supported over 5,000 small businesses via the Google Hustle Academy, helping them to increase revenue, position themselves for investment, and build sustainable business models. We've also provided digital skills training to more than six million people, and helped train 105,000 African developers through the Google Africa Developer Scholarship. And through the YouTube Black Voices Fund, YouTube has developed an initiative dedicated to equipping and amplifying Black creators and artists with resources to succeed on the platform.
Using technology to power businesses and solve regional challenges
Equipping people and businesses with technological tools to meet local needs unlocks innovation. We're constantly improving Google products to be more helpful to more people in Africa. For example, leveraging our AI capabilities, we recently added 10 African languages spoken by 165 million people, including Lingala, Bambara, and Oromo, allowing millions more people to access the internet in their own language.
Our commitment to innovation in Africa also encompasses our most advanced technologies. The team at our recently expanded AI research center in Accra, Ghana, is showing how innovation can be used to tackle some of the continent's — and the world's — most pressing challenges, from population mapping to natural disaster forecasting. For example, our flood forecasting alerts now include 15 African countries. And in partnership with others in the region, our research center has developed AI-enabled ways to predict where locusts breed, decreasing their ability to destroy crops and helping address one cause of food insecurity.
To make it easier for African businesses to leverage AI, machine learning and data analysis, we've announced our intent to open the first Google Cloud region in Africa. According to AlphaBeta, when complete, the South Africa cloud region will contribute a cumulative $2.1 billion dollars to the country's GDP and will support the creation of more than 40,000 jobs by 2030. We're also building full-scale Cloud capability for Africa with dedicated Cloud interconnect sites in Johannesburg, Cape Town, Lagos, and Nairobi.
Partnering to unlock opportunity
Since establishing our first office in Africa over 15 years ago, Google has partnered with African leaders and communities to unlock economic opportunity and create jobs. This has continued through our recent collaboration with the African Union to accelerate digital transformation across the 55 member states through policies that will support small and medium-sized businesses and youth-led startups. As a founding member of the Global Africa Business Initiative, we're also working with the UN to mobilize global leaders to elevate tech and innovation as important drivers of Africa's economic growth.
We're committed to partnering with U.S. and African leaders to advance competition and technology-forward policies. As the United States launches its new Digital Africa Initiative during the Summit, we look forward to robust U.S.-African policy collaboration to help African entrepreneurs thrive — both at home and globally.
As Africa's digital transformation accelerates, we're humbled and inspired to work with governments, businesses, individual entrepreneurs, and so many others to build for Africa's future, together.