Google in Africa
How tech can support transformational growth in Africa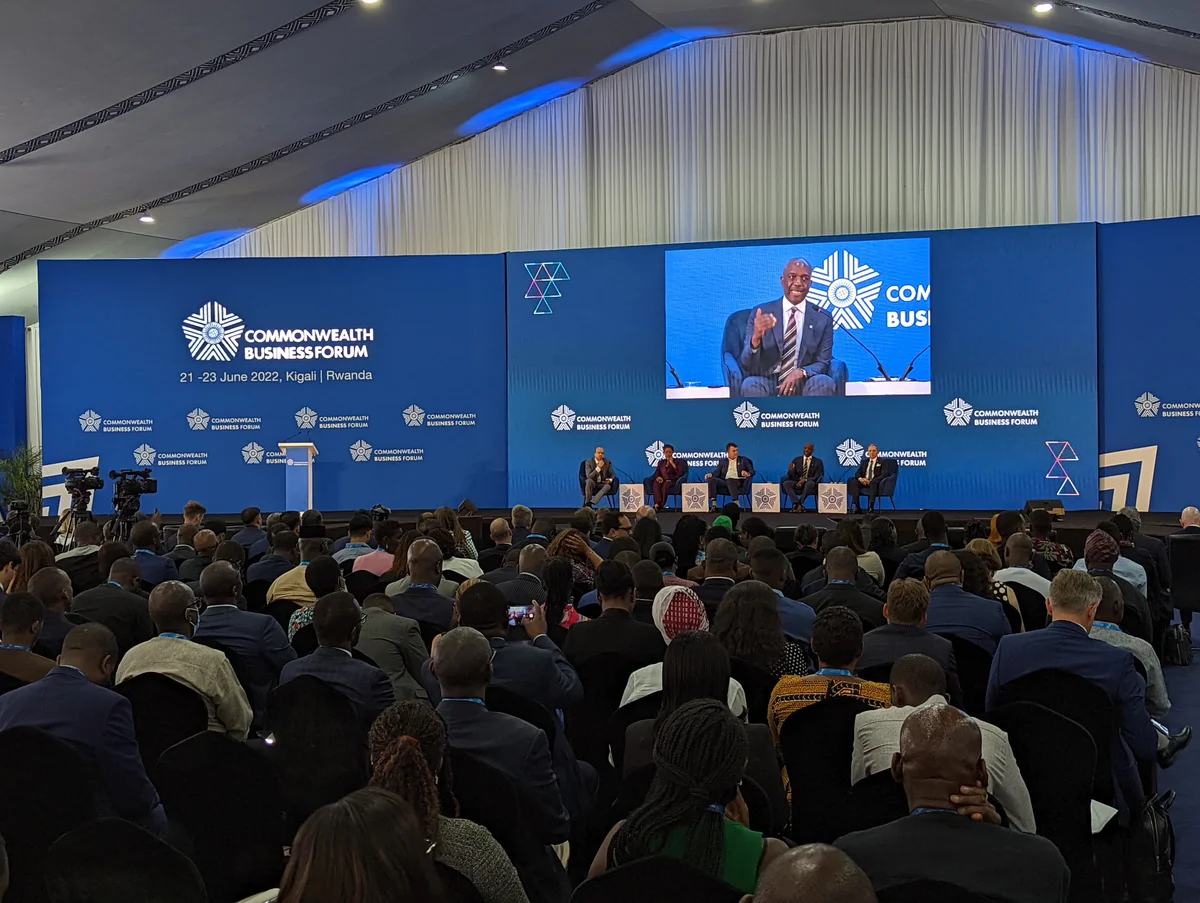 This week, I was privileged to be in Kigali, Rwanda for the Commonwealth Heads of Government Meeting ('CHOGM') - a forum that brings together government, business leaders and NGOs from around the world to discuss how to improve the lives of the over 2.5 billion people living in the 54 independent countries that make up the Commonwealth.
Africa is facing multiple challenges. While Covid was first and foremost a health crisis, the economic impact continues to be severe for parts of the continent. The war in Ukraine has added further pressure on supply chains and food security. And Africa's rapid population growth - 60% of the population will be under 24 by 2025 - creates a further pressing need to generate economic opportunity and ensure people and families can earn a living.
Despite the challenges ahead, the mood at CHOGM was optimistic, focusing on the collaboration and solutions that can help Africa's economic recovery. For me, harnessing technology is key to that.
I grew up in Zimbabwe, then a Commonwealth country, and discovered the possibilities of the world of programming as a highschooler. Since then I've always been fascinated by the role technology can play in creating opportunities and helping to solve large-scale societal problems. My position at Google allows me to focus on how technology can benefit society, and I feel fortunate that it's taken me back to Africa after just five months in the role.
Google first bet on Africa with the investment in Seacom cable in about 2005: I remember hearing about it from my friends at Google at the time. Two years later, Google opened offices on the continent, and has been a partner in Africa's economic growth and digital transformation ever since - working with local governments, policymakers, educators and entrepreneurs. Our mission in Africa is to unlock the benefits of the digital economy to everyone - providing helpful products, programmes and investments.
Africa's internet economy has the potential to grow to $180 billion by 2025 - 5.2% of the continent's GDP - bringing prosperity, opportunity and growth. African governments and businesses must turn that opportunity into a reality: integrating technology into the economy, ensuring no one is left behind, and emerging stronger from the current challenges.
Ensuring affordable internet access
Most crucial to this is affordable internet access - a precondition for digital transformation, but still a barrier today. Across Africa, only 18% of households have an internet connection, and data costs remain a major obstacle. By actively promoting infrastructure investments, including in rural areas, Governments can support people to get online and harness the economic growth and benefits that will come with that.
Google is already working in partnership with African governments to do this. We've enabled over 100 million Africans to access the internet for the first time through our affordable Android devices, and plan to invest $1 billion over the next 5 years in projects that will help enable Africa's digital transformation, including our state-of-the-art Equiano subsea cable.
The cable, which lands in Namibia in the next few weeks, will provide twenty times more network capacity by connecting Africa with Europe. It will run through South Africa, Namibia, Togo, Nigeria and St Helena, enabling internet speeds up to five times faster and lowering connectivity costs by up to 21%, in turn supporting growth and jobs.
Investing in people
Those accessing the internet need to be able to use it and transform their lives leveraging it. Working with tech companies and NGOs to foster digital skills developments, governments can ensure people can participate fully online.
Google's CEO, Sundar Pichai, made a commitment in 2017 to train 10 million Africans in digital skills. To date, Google has trained more than 6 million people across Africa through Grow with Google in partnership with local governments, and given $20 million to non-profits helping Africans develop their digital skills. Moreover, Google has committed to certifying 100,000 developers - and so far has certified more than 80,000. Last year, a Google study showed the developer ecosystem in Africa is growing. There are nearly 716,000 professional developers across Africa - of which 21% are women; numbers we hope to contribute to.
Investing in startups
Alongside digital skills, governments need to encourage entrepreneurs and startups - a crucial part of Africa's economic growth and jobs creation. There has never been a shortage of entrepreneurs in Africa - what is needed are the tools, including technology, and financing to enable them.
Last year, we announced an Africa Investment Fund to support startup growth across Africa. Through the Fund, we invest $50 million in startups like SafeBoda and Carry1st, and provide Google's people, products and networks to help them build meaningful products for their communities. This is on top of our existing work on the Google for Startups Accelerator: Africa, which has provided more than 80 African startups with equity-free finance, working space and expert advisors over the last three years. We also expanded the Google for Startups Black Founders Fund in 2021, supporting Black African Founders like Shecluded, a digital financial growth resource and service startup for women.

Using technological innovation to solve systemic challenges
Advances in technology are increasingly enabling solutions to development challenges, and with 300 million more people coming online in Africa over the next five years, the possibilities are endless. Digital finance, for example, can be used to address the barriers preventing nearly a billion African women from banking - while advances in AI have made it possible for Google to Translate more languages, including Luganda - spoken by 20 million people here in Rwanda and in neighboring Uganda.
Technology offers Africa a tremendous opportunity for growth, prosperity and opportunity. I'm hopeful that working in partnership, we can continue to make an impact and build on Africa's digital revolution.