Google in Africa
This YouTuber wants to bring financial literacy to Africans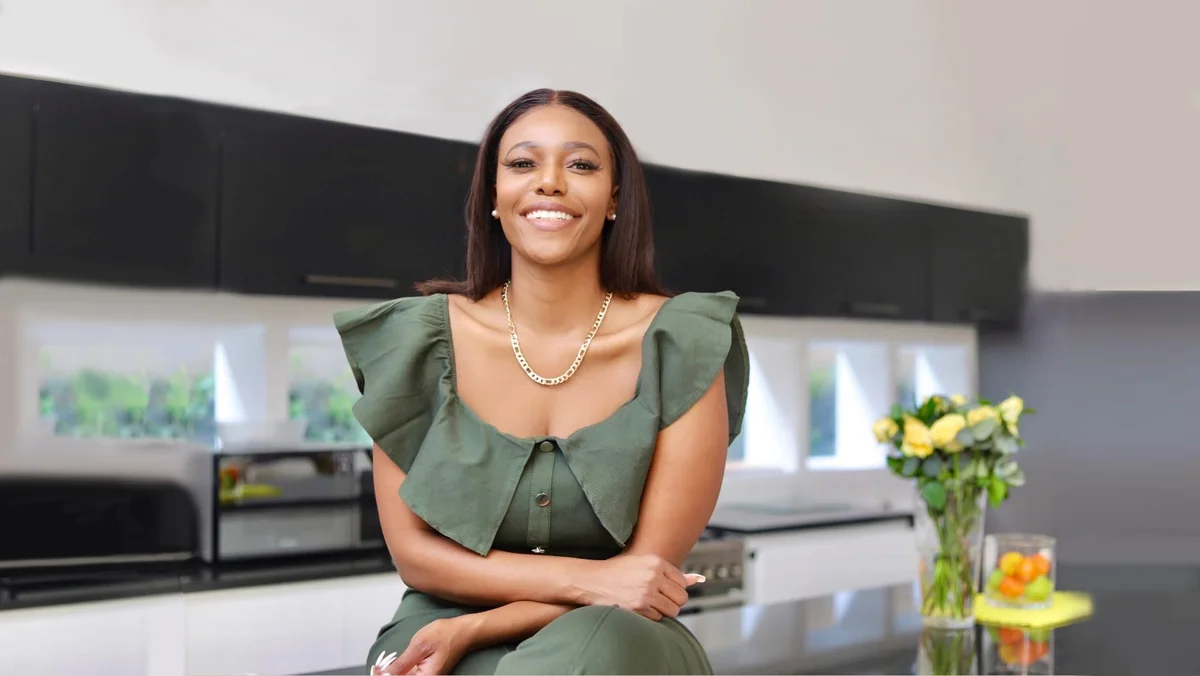 Nicolette Mashile wanted to find a more fulfilling career. So in 2016, she resigned from her job as a Client Service Director at a Johannesburg advertising agency. But quitting meant Nicolette was forced to stick to a stricter budget.
She began sharing her money-saving tips on YouTube and it wasn't long before she noticed her advice resonated with African viewers. Eventually, this South African content creator built a significant following for her candid take on money management, and was invited to join the #YouTubeBlackVoices Creator Class of 2021. This in turn helped her Financial Bunny YouTube channel garner almost 9 million views.
"I was very frank about money management, how to effectively budget and how to plan your spending. When I saw my YouTube following growing, I knew this personal finance advice was making a real impact and I committed to improving financial literacy in South Africa," Nicolette says.
This meant finding creative ways to make financial literacy more inclusive and accessible while also removing the stigma attached to discussing personal finance. Nicolette spun her YouTube success into two books — one for adults titled "What's Your Move," and another for children, "Coco the Money Bunny."
"When I created the books, I had to develop a new website so it was important to identify our different customer types and implement search engine optimization. I needed to do research to understand the target customers and develop the website to meet their needs and Google Ads was a promotional channel I experimented with," Nicolette added.
But it was the launch of her Save or Spend board game and subsequent app that sparked her shift towards technology.
"I'd successfully leveraged digital media to share financial content, so naturally it made sense to use the power of tech to design an interactive app that could simplify money management in a fun and engaging way," she says.
Using gamification helped to take away the seriousness around money while also addressing the lack of financial education in South Africa. In a digital era where most Africans own a smartphone rather than a laptop, Nicolette knew a free app would be an accessible tool to teach people about money. Her app has proven popular due in large part to the massive following she has built online since launching her YouTube channel back in 2017.
Nicolette's also grown her business to include consultancy and coaching, and she relies a lot on Google Meets for some of her sessions.
"My consultancy work with brands and corporate individuals means I use video calling quite often and for this I use Google Meets. I do one-on-one coaching with multiple clients per month and it's super simple to just send a link and jump on a call because people can log in from anywhere," she says.
Ultimately, Nicolette hopes to continue empowering her followers by arming them with the tools and skills they need to better manage their money. "I want to keep encouraging South Africans to have the difficult discussions people often avoid around personal finance."
Fifty-eight percent of Africa's entrepreneurs are women. That's why we're empowering them with the platform and tools to grow their businesses. #LookMeUp is a call for all to #BreakTheBias. Find out more here.