The engineer who used Maps to help during a mask shortage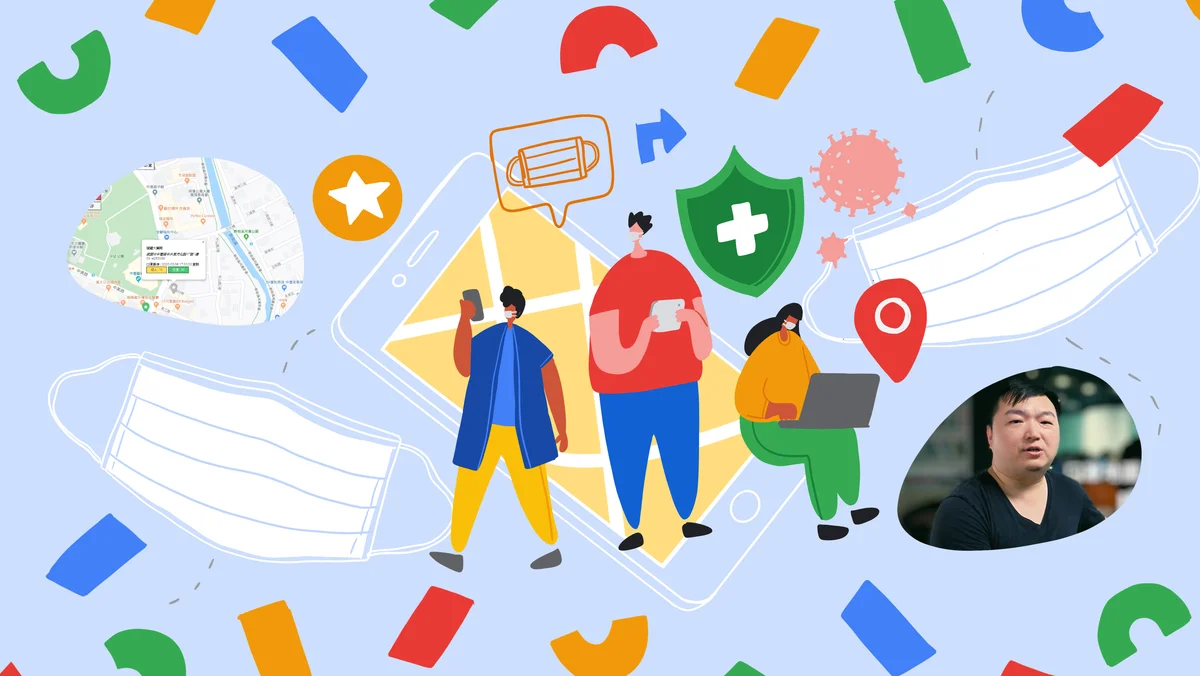 Editor's note: Howard Wu is a software engineer and organizer of Google Developer Group in Tainan. During the COVID pandemic, he used Google Maps to create a live map of available mask supplies in Taiwan.
After the first case of COVID-19 appeared in Taiwan on January 21, 2020, everybody was scrambling to buy face masks. At the time, Taiwan could only produce 1.88 million masks per day. So even if the government released 44 million emergency masks, the masks would be sold out every day as soon as they were shipped to the supermarkets for sale. And although the government limited each person to only buying two packets of masks a day, there weren't any ways of stopping people from just going to multiple stores each day to buy supplies.
When I went to the supermarket myself, I noticed that everyone was walking directly to the counter to line up and purchase their masks. But once the clerk knew the masks had run out, the line of people would dissipate instantly, only to reappear five minutes later from newcomers to the store. If only people knew which stores had masks and which didn't, they wouldn't be wasting their time and risking infection by going to stores with no supplies.
A Google Developer Group in Taiwan
I've always liked creating coding projects to solve everyday problems, so I immediately got to work. I started thinking about how this information could be most easily digested, and what came to mind was a map. Something that was easy for people to navigate and felt familiar — and the map people were most familiar with in this day and age is Google Maps. So using the Google Maps interface as the base and working with other Taiwanese Google Developer Groups developers, I created a color-coded map that showed people which stores carried masks and which didn't. Green marked an active supply, while red marked stores that were sold out. You could also see exactly how many adult and child masks were in stock at each store. All of this data was crowdsourced manually by users, which was an incredible feat and heartwarming community effort.
Howard's map, with markers indicating stores that had a supply of masks.
Thanks to a publicly available Google Maps API, we worked in the stores' information into the map: its location, opening hours and contact info. In the first three months of its use, this map got 20 million views.
The map caught the eye of the Taiwan government's digital minister, who then met with Taiwan's premier to discuss how the government could make use of the map and make it even more helpful. In a fairly unprecedented tech collaboration between civil society and government, the government granted permission to publicize their National Health Insurance system's database so the live inventory of all pharmacy products, updated in real time, could be used in the map. Before that partnership, all of the information around the mask availability was crowdsourced. With the data they provided, we were able to keep the information around pharmacy stock even more accurate, updated in real time.
Since the success of the mask map, I've seen Taiwan making strides to continue using digital tools to help its citizens thrive, whether it's fighting disinformation or building assistive devices for the hearing impaired. I'm proud to have helped ignite one of the first instances of innovation between the tech community and the government, and I'm excited to see more of these joint efforts to come.