6 highlights from Google for Philippines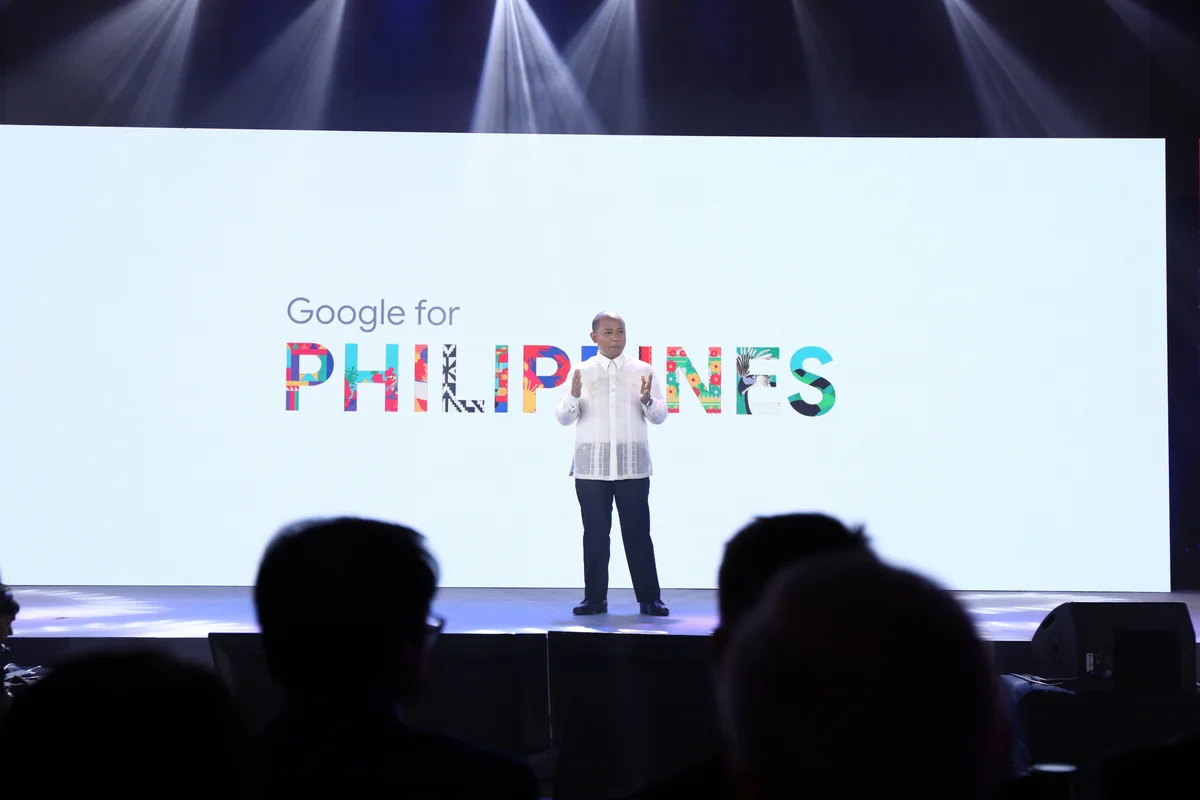 At the first ever Google for Philippines event this week, we shared our vision for how we're going to help more Filipinos make the most of what the internet has to offer. This includes key updates and product launches that we hope can drive inclusive growth and support the Filipino people to participate in an increasingly digital world: 
Connecting Filipinos to the internet  
1. Google Station. To help improve internet access, we're bringing Google Station to the Philippines in partnership with SMART. Together, we're making Station available at more than 50 locations, including airports in Manila, Clark and Davao, as well as LRT 2 and MRT 3 stations by the end of this month. The platform will be at hundreds more sites country-wide by the end of the year.
2. Google Go. This AI-powered "all-in-one app" helps people, especially those coming online for the first time, discover, share and find content on the internet more easily. You can tap your way through trending queries and topics, or use your voice to say what you're looking for, and even listen to web pages being read out-loud. Google Go is tailor-made for devices which may have less space or less reliable internet connections, with search results on the app optimized to save up to 40% data. 
Providing relevant and localized experiences for Filipinos 
3. Jobs on Google Search. Filipino job seekers will soon be able to find job listings from sites across the web directly in Google Search as we're bringing jobs on Google Search to the Philippines. They'll be able to customize their job search through filters, save searches, or be notified when new relevant job postings appear. At launch, this will include half a million job listings from sites such as Department of Labor and Employment, Kalibrr, Jobayan and Jobs Cloud. To ensure that even more jobs are listed over time, we've published open documentation so all third-party job search platforms and direct employers can make their job openings discoverable through jobs on Google Search. 

4. Number Coding in Google Maps. Developed in partnership with Metropolitan Manila Development Authority (MMDA), this new feature will help drivers navigate from A to B in a way that avoids restricted roads on their coding day.

5. Digiskarteng Pinay. YouTube has always been a platform for learning. In collaboration with TESDA, Philippine Commission on Women, Cashalo and Unilever, this program will empower women by connecting them with educational content on YouTube—from health to nutrition, financial literacy and technical skills—that can support them in enhancing their livelihoods. 

Enabling MSMEs to connect with customers online
6. Making MSMEs more discoverable in partnership with PLDT Enterprise. Working with PLDT Enterprise, we'll help businesses verify their business profiles and support them to get their businesses listed on Google My Business, a free and easy-to-use tool for businesses to manage their online presence across Google Search and Maps. With searches for products, stores and services "near me" doubling in the last 3 years, we believe this is an incredible opportunity for Filipino businesses to reach new customers.