A digital platform to connect Malaysians in need with aid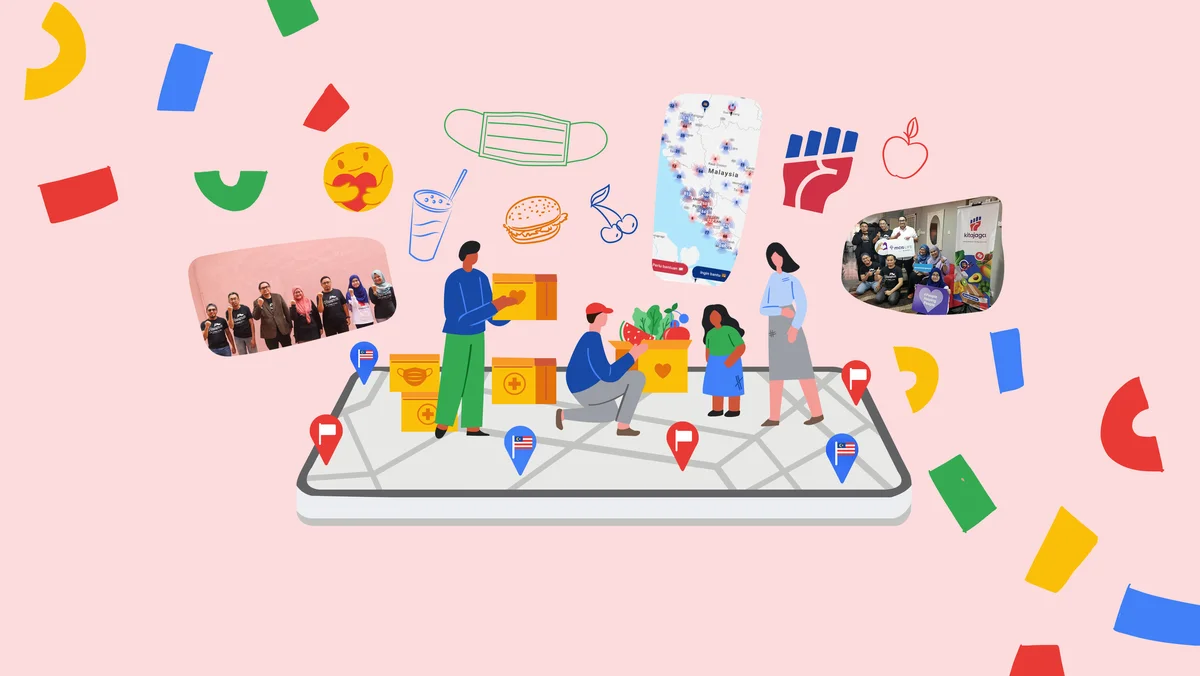 Editor's note: Zara Aida bt Razali, is a project manager who helped create kitajaga.co, a digital platform using Google Maps API, to create a map of those who need aid.
Back in the early days of the COVID pandemic, the Malaysian government — like many around the world — issued a mandatory lockdown for its citizens.
That's when Malaysians took to social media. Overnight, a public movement arose called Bendera Putih, which translates to "white flag." People called for those who needed a helping hand to put a white flag in front of their house. It was a simple action that visibly showed the community who needed food, supplies or any kind of assistance. Without having to get embarrassed to ask for aid, people could accept care from their communities and help each other out.
As developers, we saw an opportunity to help this grassroots movement get even bigger. What if we could create a digital platform that could make the process of finding these flags easier, getting more people access to the help they needed?
The Kitajaga team is passionate about connecting people to help one another in times of need
So we quickly got to developing kitajaga.co. Using the Google Maps API as our base, we created a digital map that any Malaysian could access. On this map, one would indicate whether they needed help (by raising a virtual white flag) or could offer help (raising a virtual blue flag). Then, they could specify what it was they needed or could give in terms of aid. Lastly, they submit the post with their phone number and a pin goes up on the map.
Our aim with kitajaga.co was to get assistance delivered as directly as possible to those who needed it rather than having to go through an established organization in order to volunteer. Anybody could become a volunteer, and it was incredible to see just how many people signed up to offer aid.
Over time, kitajaga.co has come to evolve past pandemic-related assistance to become a platform meant for anybody who needs help — whether they're going through economic difficulties, being displaced by conflicts or affected by natural disasters. Malaysians from all around the country have provided food, medicine, job opportunities and more to their communities through our platform. There was one child, a student, who was having trouble keeping up in school because of a lack of access to proper resourcing. One generous donor on kitajaga.co gifted them a laptop, and they went on to become one of the highest scoring students on Malaysia's national exam.
Since its inception, kitajaga.co has had over 5 million page views and hundreds of thousands of users who have raised a request for help. I've seen many requests for aid get fulfilled within the hour, sometimes even within 15 minutes of going up. The way so many Malaysians have taken to kitajaga.co and gone on to provide timely help to their communities is truly heartwarming.