A new kids' makerspace in Korea – helping turn play into innovation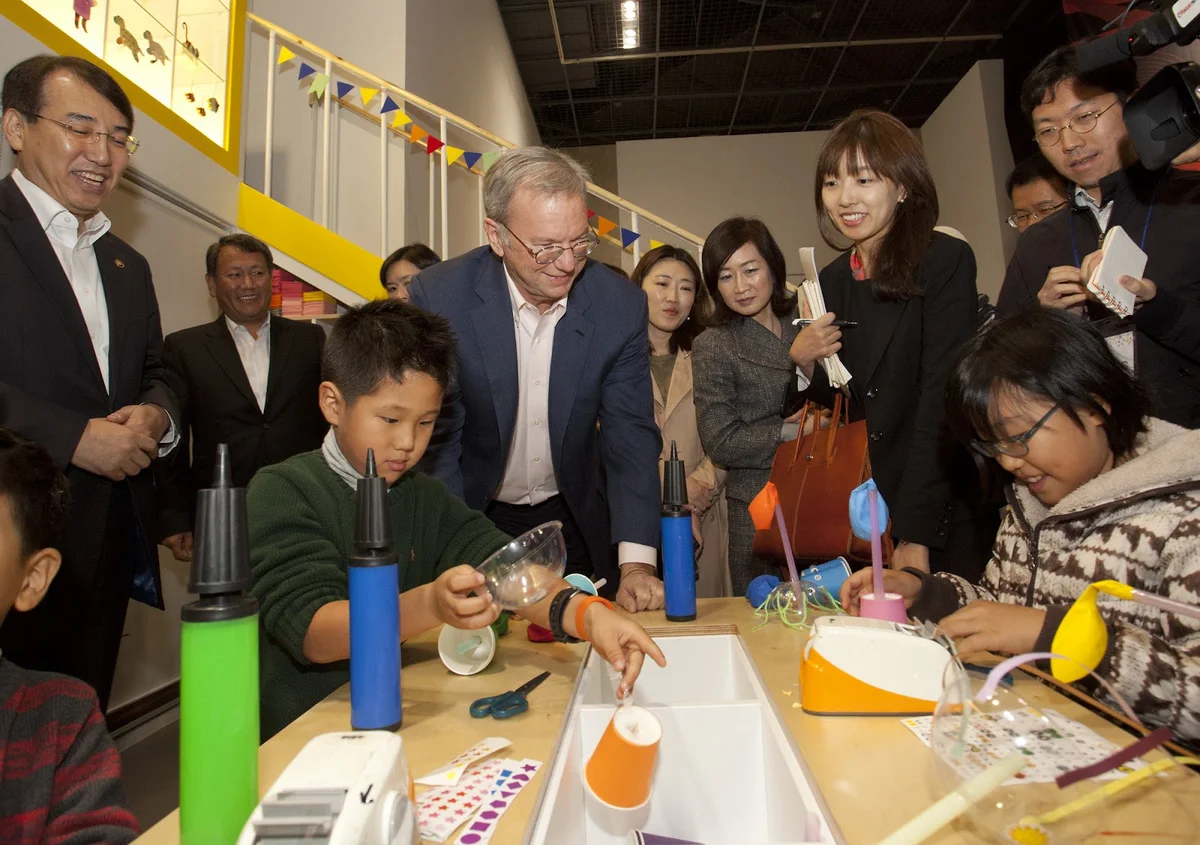 Today we opened the doors to the Kids Maker Studio, which we announced earlier this year, in Korea's largest science museum, the Gwacheon National Science Museum.
It is our aspiration that this space and the accompanying outdoor Science Playground opening in the spring – both made possible through a partnership wih the Gwacheon National Science Museum and a grant from
Google.org
– will encourage more kids in Korea to ask audacious questions, seek out new challenges and set out to come up with previously unthought of solutions.
Our Executive Chairman, Eric Schmidt, was on hand to open the space…and help a few kids with their creative projects 

The Kids Maker Studio will offer kids — and their parents – a wide range of workshops throughout the year. Upcoming sessions include everything from creating a stethoscope that can measure and convert electric resistance of various objects to sound, to making a model of a friend's face using black strip resistor and LED lights.

Here are some pictures of the kids experimenting in the studio:
Over the past year, we have had an incredible opportunity to be involved in major initiatives that support Korea's insatiable spirit for creativity and innovation. Through our partnership with the National Hangeul Museum, we opened an interactive space for kids to learn about the Korean alphabet. Earlier this year, we opened Campus Seoul, our first community space for startups in Asia. And next Spring, as mentioned, we will open the 2,000 square meter outdoor Science Playground at the Gwacheon National Science Museum.
We are so excited to see what the kids who come through these spaces create.