A pitch-perfect end to Google's first Launchpad Week in Jakarta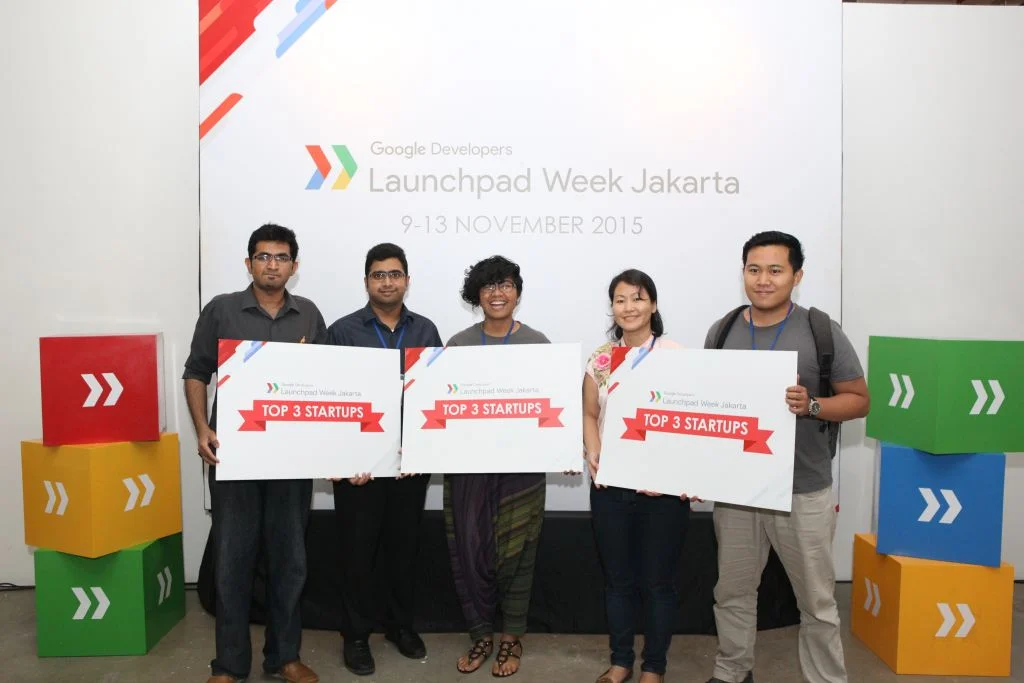 It takes a lot to get a business off the ground. Last week, two young entrepreneurs — Dika Maheswara and his business partner Indra Prastha — joined Google's first
Launchpad Week
in Jakarta, an opportunity to work with
mentors
from around the world to help them kickstart their online shipping service,
Paket ID
.
Paket ID is one of 13 Indonesian startups that participated in workshops covering everything from marketing and technology, to UI/UX design and how to pitch a business idea. They — together with GoArchipelago and Rumah Bengkel — won over a panel of judges with their pitches, and emerged as the "Top 3 Startups" of Launchpad Week Jakarta.
The "Top 3 Startups" winners at Launchpad Week Jakarta (from left to right): Dika Maheswara and Indra Prastha from Paket ID; Bening Rara from GoArchipelago; Vierda Andriani and Dede Pradana from Rumah Bengkel. 
The three winning startups are working on innovative ideas from an online solution for the pick-up, shipment and payment of goods, to socially-minded tourism, and a platform to connect vehicle owners with mechanics. While their approaches to monetization and customer retention vary, they share a vision to improve the way business is done in Indonesia
 Dr. Eunice Sari (left), a UI/UX expert from UXINDO.com, shares her experience with one of the 13 startups participating at Launchpad Week in Jakarta.
By working with Kibar Kreasi Indonesia to build a local community around Launchpad, we hope we can give these entrepreneurs—any many more in the future—a little boost at the start of their projects. Check out this video to learn more about Launchpad, and if you'd like to take part in future programs, please register your interest here.