AGDATA Australia: from family farm to global partners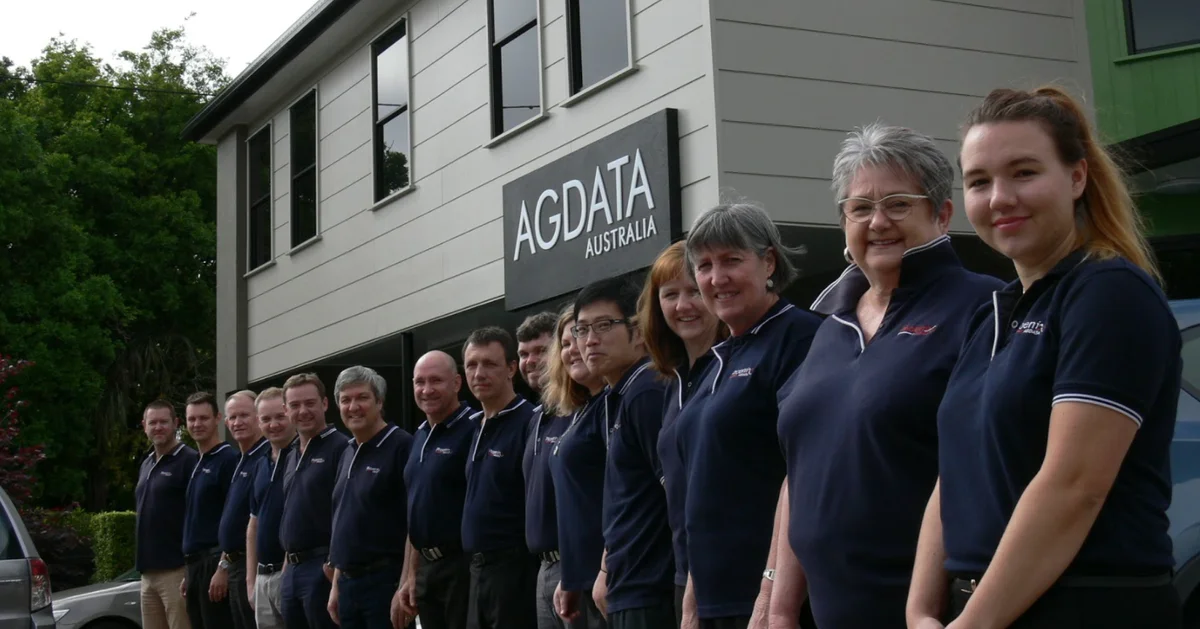 Editor's note: As part of our series of interviews with entrepreneurs across Asia Pacific who use the internet to grow, we chatted with Glenn Skerman, who, together with his brother Brendan, are directors of AGDATA Australia, a farming accounting software company. Founded in 1984, their working family farm has grown into a software business that employs 18 team members with over 10,000 customers. AGDATA products are used by farmers all around the world, from the Falkland Islands to Papua New Guinea.
Keyword: Can you tell us a bit about yourselves, what inspired you to become entrepreneurs and create this platform for farmers? 
Glenn Skerman: Actually, our father founded the business back in the 1980s. Originally, he was only trying to solve a problem for himself on the family cattle and grain farm. He was tired of trying to make existing accounting products meet our farm business management needs. Once word got out, others wanted what he had created. And so we formed AGDATA Australia. Business is thriving—we have more than  22,000 active software licenses. We offer solutions that allow farmers to organise their data on crops, livestock and land.
Our Phoenix software integrates farm production and financial data to provide farmers with a cost-effective solution that was previously only available to larger manufacturing industries. This levels the playing field a bit more for small and medium businesses.
We're very proud that we're still a family-owned business. 

Glenn Skerman on the left with his brother Brendan on the right at AGDATA's office.
What difference has the internet made for your business?
It has completely changed the way we do business.
 We continue to manage our product development, helpdesk support and administration functions locally, providing jobs for the local economy. Thanks to the internet, we can share data that our customers would otherwise be unable to access. For example, we're able to share government spatial data directly with users. This provides them information to help them make farm planning decisions.
 We've got greater access to customers all over the world thanks to Google. Our customers once had to learn about our products in person. Now, they can access our products anywhere by jumping onto Google Search, or finding out more about us on YouTube. They can also try our products immediately online, and communicate directly with us.
The internet has also allowed us to become more environmentally-friendly. We used to deliver our software on physical disks. Now our customers can access our software online. People used to write cheques as a payment solution; now they're paying online. We use a lot less paper products and packaging today. We now also deliver online training to our customers around the country.  This is more efficient for both the customers and AGDATA.
Can you tell us how AGDATA has helped your customers?
Customers benefit from our software in many ways. One said that by using our software, she was able to better monitor her business finances, saving over A$16,000 in interest payments on her loans. Another customer saved over A$30,000 in equipment and labour costs by planning out the irrigation and piping on her farm by overlaying Google Maps using the 3D capability in our Phoenix Mapping software. 
We're also proud to help the community. We have an active "Community Involvement Program" and provide software to not-for-profit groups in Regional Australia, which includes all the areas that lie beyond major cities. Last year we were recognised at one of the Regional Australia Institute and Google's regional online heroes.
What's next for your business?
We see greater use of the Internet of Things, and building on the connectivity of devices to the primary database we have. Ultimately, we want to provide a single database for the farmer to manage their farming enterprise more effectively.