Our commitment to Asia Pacific's small businesses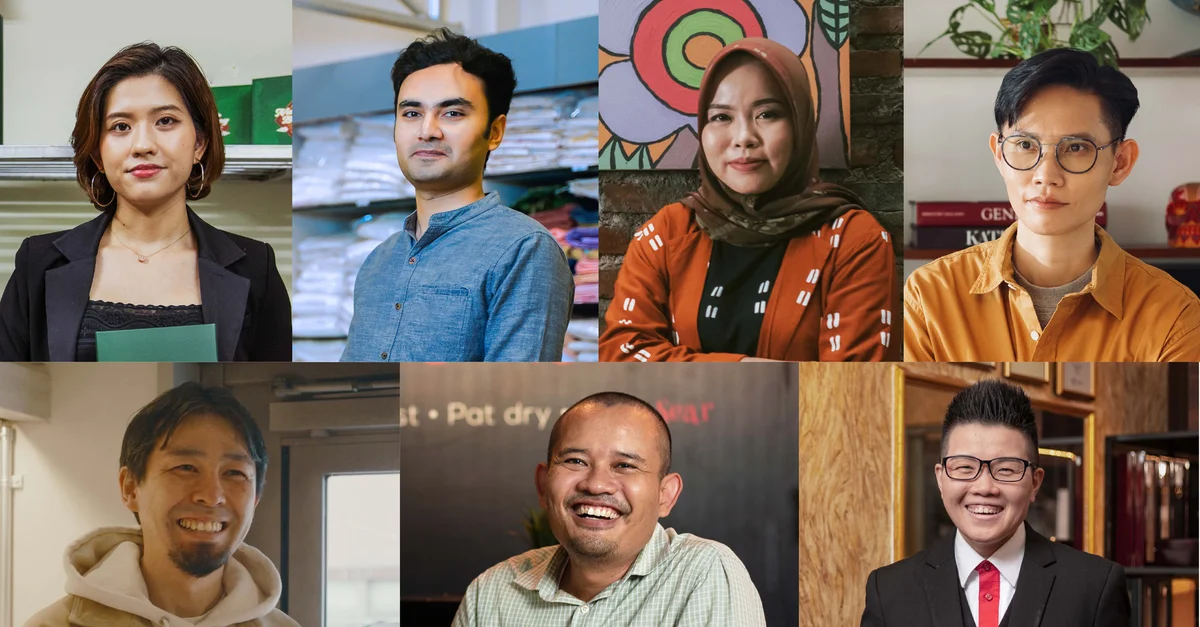 Technology can help businesses grow — but only if the people who lead and work for those businesses have the right skills. Today, on Micro-, Small- and Medium-sized Enterprises (MSMEs) Day, we're reaffirming our commitment to Asia Pacific's small businesses — and putting education and training at the center of our efforts to help them succeed and grow.
Since 2015, we've trained 8.5 million MSMEs across the region through our Grow with Google programs and partnerships. We stepped up these efforts when the global pandemic hit, and we've seen the impact of working more closely with governments and other businesses to close skills gaps and create opportunities. Our Saphan Digital program in Thailand has trained over 100,000 small businesses, while the Accelerate Vietnam Digital 4.0 initiative has trained 650,000 people. But we recognize there's much more work ahead to ensure that MSMEs are prepared for longer-term economic and technological change.
Over the next year and beyond, we'll be deepening our existing programs to support small businesses and launching new ones — like Expand with Google in Japan, focusing on helping MSMEs build their capabilities in digital advertising and e-commerce. We'll also be helping MSMEs find the skilled people they need by expanding access to Google Career Certificates, which develop in-demand skills like IT support, data analytics and user experience design. In partnership with learning institutions and nonprofits, we're providing free scholarships for certificates in India, Indonesia and Singapore, and we'll be offering the same opportunity in more countries soon — we've committed to providing over 250,000 scholarships across Asia Pacific in 2022.
To ensure that opportunities to learn new skills are equitable, we'll continue to support nonprofits across the region. Since 2019, through our Google.org philanthropic arm, we've contributed over $11 million in grants that support underserved MSMEs. We have provided grant funding to help Youth Business International reach more than 180,000 entrepreneurs through its Rapid Response and Recovery Program, as well as to The Asia Foundation — which is working with its partners to train more than 225,000 people through the Go Digital ASEAN initiative, endorsed by the ASEAN Coordinating Committee on MSMEs.
Helping MSMEs in underserved parts of the region will continue to be a major priority — including $4 million in Google.org support for The Asia Foundation, which will expand Go Digital ASEAN with new training programs, including green skills, cybersecurity and financial planning.
Finally, we'll keep playing our part to foster the next generation of businesses in Asia, through our Google for Startups programs, initiatives like the Women Founders Academy, and partnerships with governments like the ChangGoo program in Korea — which has helped 200 startups and created over 1,100 new jobs. Our developer programs — such as the Appscale Academy in India, a partnership with the MeitY Startup Hub — will continue to help app-makers (like health-technology startup Stamurai) grow globally.
Whether Asia Pacific's entrepreneurs are long-established, or just starting out, we're ready to help them adapt to change and thrive in the digital economy. And we look forward to celebrating their success.