Our commitment to Australia's digital future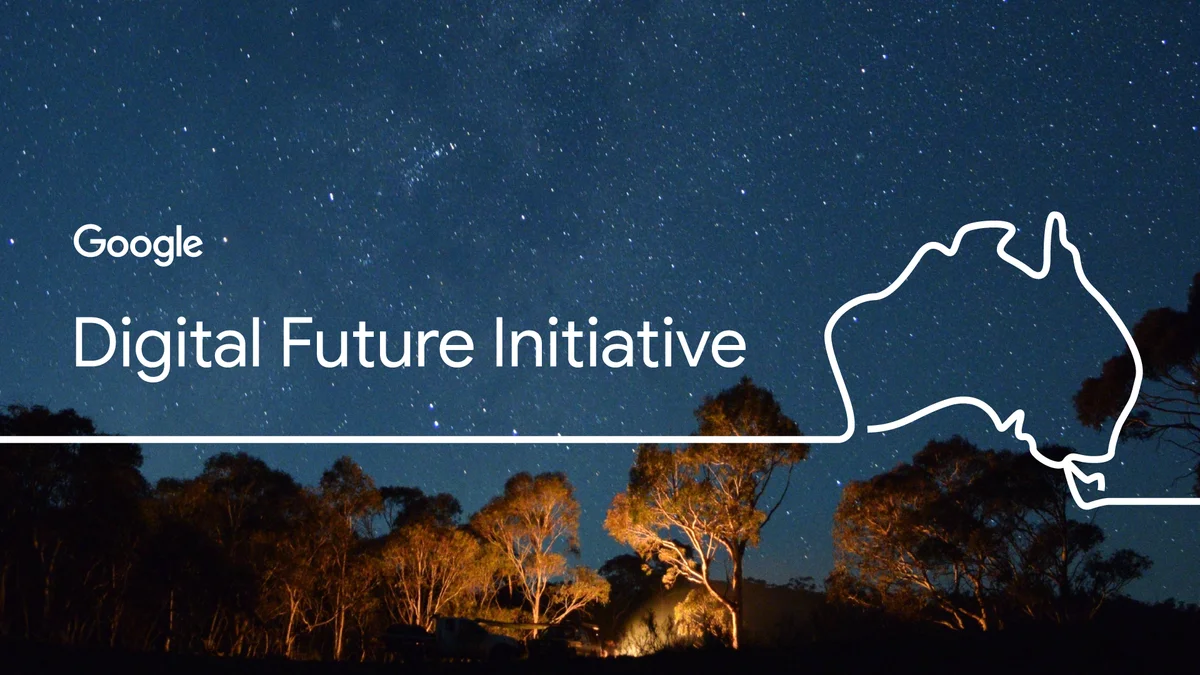 Today, speaking virtually at an event in Sydney, Google CEO Sundar Pichai announced the Digital Future Initiative: a $1 billion, five-year commitment to Australia, including initiatives to strengthen digital infrastructure, develop Australian technology and talent, and solve global and local challenges. Below is an edited transcript of his remarks.
Google's growing presence across Australia reflects our deep confidence in the future — and the profound opportunities ahead.
Growing up in Chennai, I remember listening to the cricket test series between Australia and India on the radio, and was glad to see the rivalry continue in that amazing series last summer.
Over time, I would come to realize the important role Australia has played in some of the world's most significant technologies, including Wi-Fi.
Australia has helped shape Google itself, from early work on Google Maps to progress on Chromebooks, Photos, Payments and Fitbit today. During the bushfires and pandemic, our priority has been making sure Australians can turn to Google for information to stay safe, work and learn from home, and keep their businesses running.
When bushfires brought tourism to a halt in 2020, Melissa Stone, owner of Bliss Gifts and Homewares in New South Wales, attended a Grow with Google virtual training. There she learned the digital skills which helped her set up her Google Business Profile, advertise online, and improve her SEO.
With these skills, she was able to grow her online presence and reach new customers. As a result, her revenues grew fifty percent after the bushfires, and today ninety percent of her sales come from digital channels.
At the same time, Australian startups are providing important digital services, like Sonder, which offers mental health and safety support to workers around the clock.
And Australian researchers are pushing technology in new directions. The Westmead Applied Research Centre, for example, is exploring how AI can help prevent heart disease — with support from Google.org.
Looking ahead, we want to help Australia shape the next wave of innovations, and bring the benefits of technology to more people. To help, today I'm proud to announce our biggest investment in Australia yet: a five-year, A$1 billion commitment to launch the Digital Future Initiative.
This investment will focus on three areas.
First, it will help develop Australia's digital infrastructure, focused on cloud computing. Cloud is helping Australian companies innovate and grow in every part of the economy.
Second, it will broaden the opportunity we provide for local tech talent — including the launch of our first research hub in Australia. At Google Research Australia, we will build a team of local researchers and engineers to help tackle important issues, creating jobs and providing education and training.
Third, we will create new technology partnerships to help solve Australian and global challenges. That includes working with the CSIRO team to explore clean energy and protecting the Great Barrier Reef, and with Macquarie University to advance quantum computing.
Partnerships like these will be at the heart of the Digital Future Initiative.
We believe a strong digital future is one where everyone has access to technology and the skills to use it, where the internet economy fulfills its immense potential, and Australia's long tradition of innovation can grow and thrive.
We look forward to working together as Australia builds that future, and we can't wait to be part of it.