Inspiring the next generation of Google engineers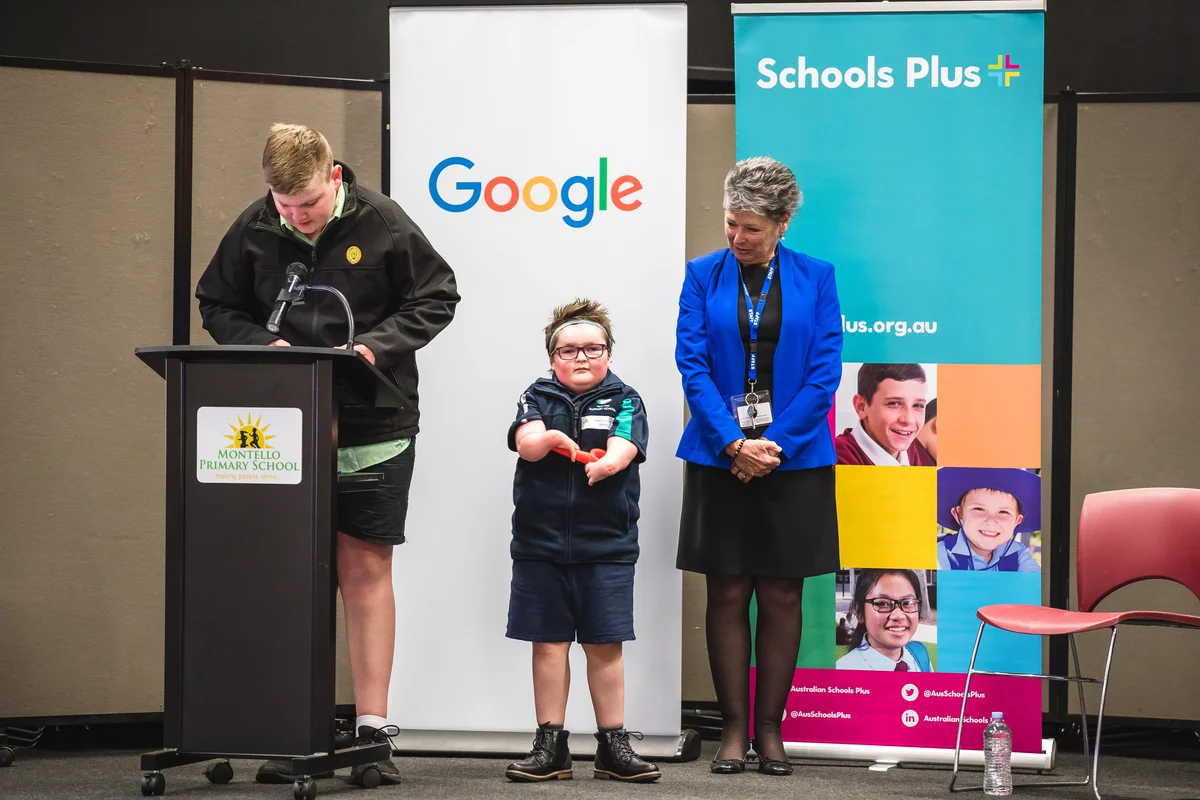 One of the things I find most inspiring in life is the transformative potential of technology. 
The ability to solve complex real world problems, like contact tracing in a pandemic, and the way technology opens up completely new possibilities, like dramatically improving access to vital health services while reducing the cost. 
Technology and engineering are the means to these incredible achievements and it's vital we continue to help young people across the country develop these skills. That's why we were thrilled to launch a new high-tech classroom in the Montello Primary School, in Burnie Tasmania. 
The Makerspace classroom will develop STEM abilities and create new opportunities for students. It will also equip teachers with skills in leading tech and engineering lessons, benefiting students for decades to come. 
The Makerspace is full of technology and equipment that promotes hands-on and problem based learning for students, who will explore new concepts like Robotics, Machine Learning, and Virtual Reality. 
It was a thrill to watch Google engineers guide students through their first lessons - helping them don virtual reality headsets and explore the floor of a remote, tropical ocean teaming with colourful fish.
Students take a lesson in Virtual Reality
Next, was a lesson on robotics where students played with small vehicles before an introduction to machine learning. Later, our engineers sat down for a Q&A session with students who asked thoughtful and inspiring questions about Google and the possibilities of technology. 
Google's $33,000 donation was made through a program led by Schools Plus, a not-for-profit that exists to help bridge the education gap caused by disadvantage and create lasting opportunities in rural and regional areas.
It's a partnership that's extremely important to Google and has helped 11 schools across Australia 1,300 students and 485 teachers over the last three years.
An introductory class on Small Robotics
Students will attend one lesson a week at the Makerspace, which all 15 teachers at the school will be trained to provide. 
In addition to what students will learn in class, the Makerspace will run an after-school 'Code Club'. Parents will also have the opportunity to come along and share in what their children have been learning. 
It's only the beginning of this great partnership. Teachers will benefit with professional development training and ongoing support from our engineers, who are looking forward to meeting with students again soon helping them develop practical knowledge and personal capabilities.
Montello's students learn about the new Makerspace classroom
Australia has a long and proud history when it comes to technology and innovation. That's true for Google in Australia too. We started in a Sydney lounge-room almost two decades ago, with some of our most well-known products created right here, like Google Maps.
The enthusiasm, wonder and positivity of Montello's students was inspiring to watch. We hope the Makerspace will inspire the students to become the next generation of Google engineers.