Bringing digital skills training to 30,000 farmers in Vietnam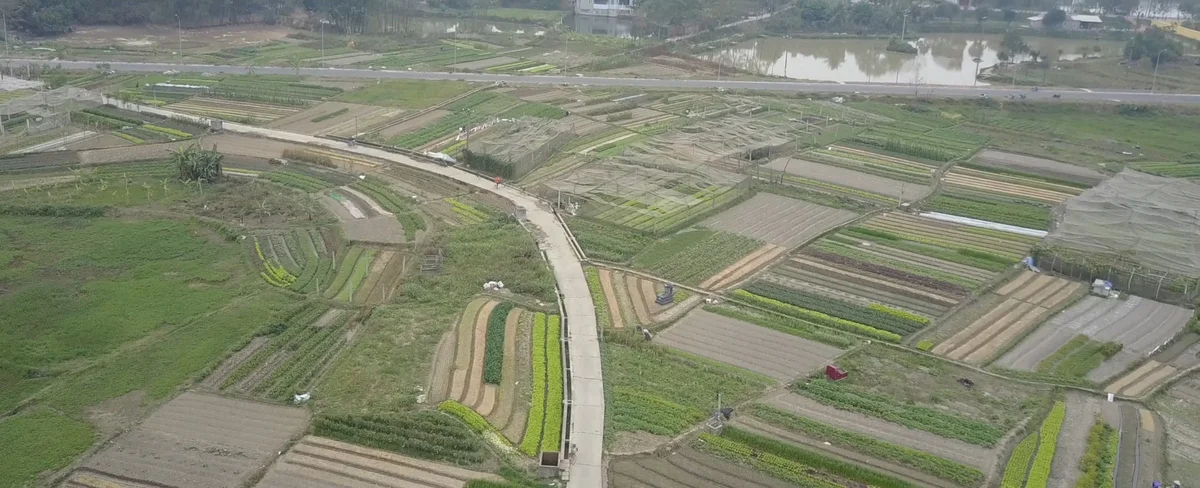 Farmer Nguyen Thi Tham receives basic training on how to use her smartphone to navigate the internet
Nguyen Thi Tham has worked as a farmer her entire life. She has always relied on her neighbors for information about the weather and market conditions, and she always thought she was too old to use the internet. But after a few lessons, she is now able to search for the weather forecast in Bac Giang province online, and knows exactly when to cover and protect her crops from the elements so she can harvest and sell more vegetables, even after heavy rains.

Nearly 50 percent of Vietnam's population—or about 45 million people—are farmers just like Tham. They rely on farming for employment and their livelihoods. But, like many places around the world, income from agriculture is declining and productivity is low, with just 20 percent of the country's GDP coming from the sector. This is a huge challenge for a country that depends so heavily on farming.
Technology combined with basic digital literacy can transform lives and give rise to new opportunities. That's why, with a Google.org grant and technical expertise from Google volunteers, we're helping the Vietnam Farmer's Union (VNFU) deliver digital skills training to at least 30,000 farmers over the next three years.
Through online and offline training programs on how to find information on the internet, use basic productivity tools, or navigate agricultural apps, we hope more farmers across Vietnam will be able to boost productivity and their overall quality of life. We look forward to scaling the program through VNFU's broad network (4 out of 5 households in Vietnam have someone who's a member of the VNFU) and with their deep experience educating their beneficiaries.
Over the course of conducting research and several pilot trainings since the end of 2016, we've spoken to farmers who use the internet to improve efficiency in other ways. Some told us that they no longer needed to travel for miles to compare crop prices or the cost of farming equipment. And some were able to search for information to help them treat common ailments afflicting their animals, saving them a visit to a veterinarian several villages away.
During these pilot trainings, we also learned that many farmers already have internet access at home, or even their own smart devices, but they don't necessarily know how to use them to their full potential. So we expanded the trainings to include the farmers' children or grandchildren. Through this "buddy" system, pairing farmer and child, the farmers have someone at home to help them, and in this way, we hope the training program will have longer-lasting and more wide-ranging impact.
While we may not be able to reach every farmer across Vietnam, we hope that newfound digital literacy skills will lead to incremental improvements in the ways and lives of many farmers like Tham, and contribute to better outcomes for their communities.