Building an engineering team in Singapore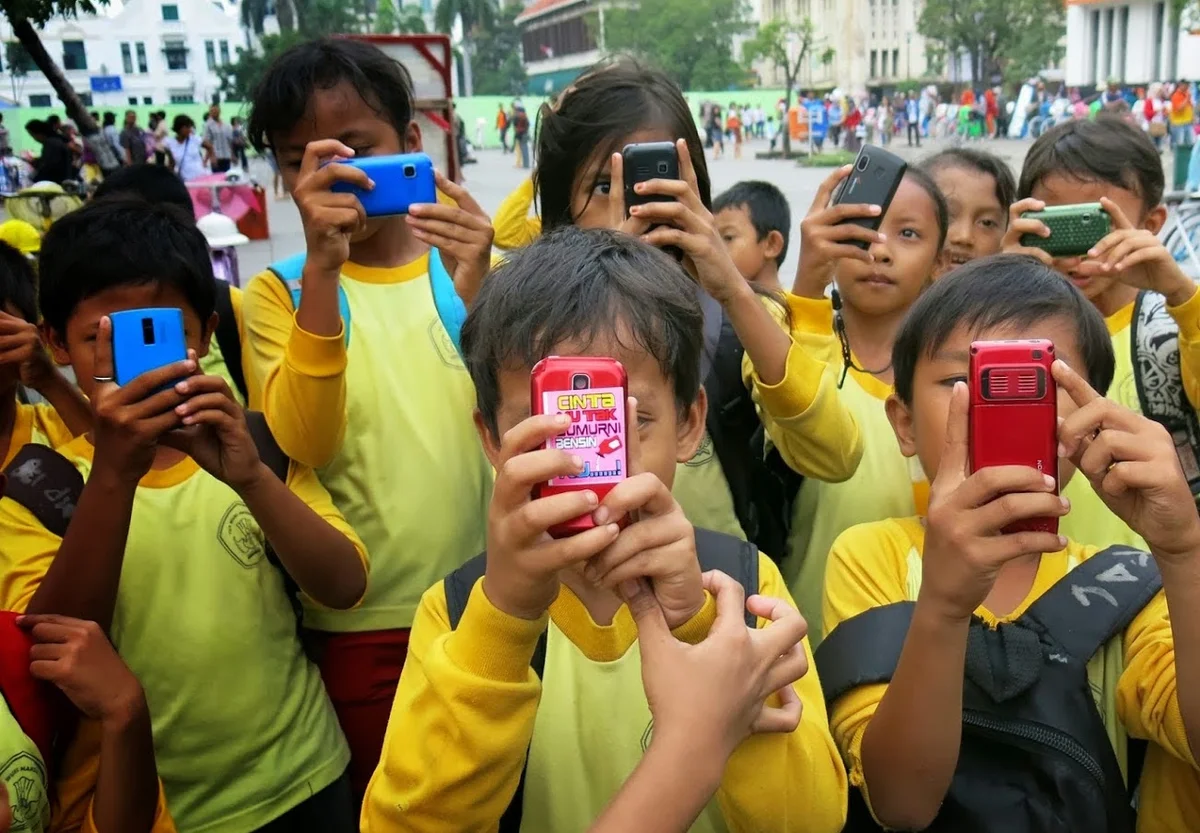 According to the UN
, 300 million people came online for the first time last year. Put another way, in 2015, there were more people using the Internet for the first time than there were Americans using the Internet already.
But the computing experience for most of these first-timers, coming online in places like India, Indonesia and the Philippines, is very different from the one many of us grew up with – and not the one that most of Google's services were originally designed for. Their main (and in most cases, only) "computer" is a low-cost smartphone. Connectivity is expensive in relation to incomes, and frequently patchy – websites, maps and especially videos can take minutes to load and often time out. And for many, there is just not enough relevant content available in their language.
Here are a few of these first-timers, as captured by a Googler in Indonesia
Here are a few of these first-timers, as captured by a Googler in Indonesia These aren't easy problems to fix, but we'd like to do a better job of addressing them. That's why we're building a new engineering team in Singapore – to get closer to the next billion users coming online and to develop products that will work for them.
We're kicking this off in a few ways:
In many ways, Singapore feels like the best place to do this. It is hyper-connected, with some of the fastest Internet speeds in the world. And, it sits at the center of a region with half of the world's current Internet users, and more new Internet users coming online every day than anywhere else in the world.
Through our new engineering team here, coupled with work being done by many Google teams around the world, we hope to continue advancing our mission to organize the world's information and make it universally accessible and useful.
As our CEO, Sundar, and I
spoke about in India back in December
, we've been working on this in a number of ways for some time now. To bring fast and affordable access to more people around the world, we've been working on things like
high-speed Wi-Fi in railway stations across India
. To help people access the info they need, even when their data is limited, we've made Search work faster with less data usage, and enabled Google Maps and YouTube for offline use. And to help people shape the Internet, and make it their own, we've made sure our platforms like YouTube work across 76 languages, allowing people to create, upload and engage in their own language, through their own eyes and culture.
These are still early days, but we're excited about the progress we're making on this journey, and we look forward to sharing more with you in the months and years ahead. Stay tuned.