Celebrating the fabric of Indonesia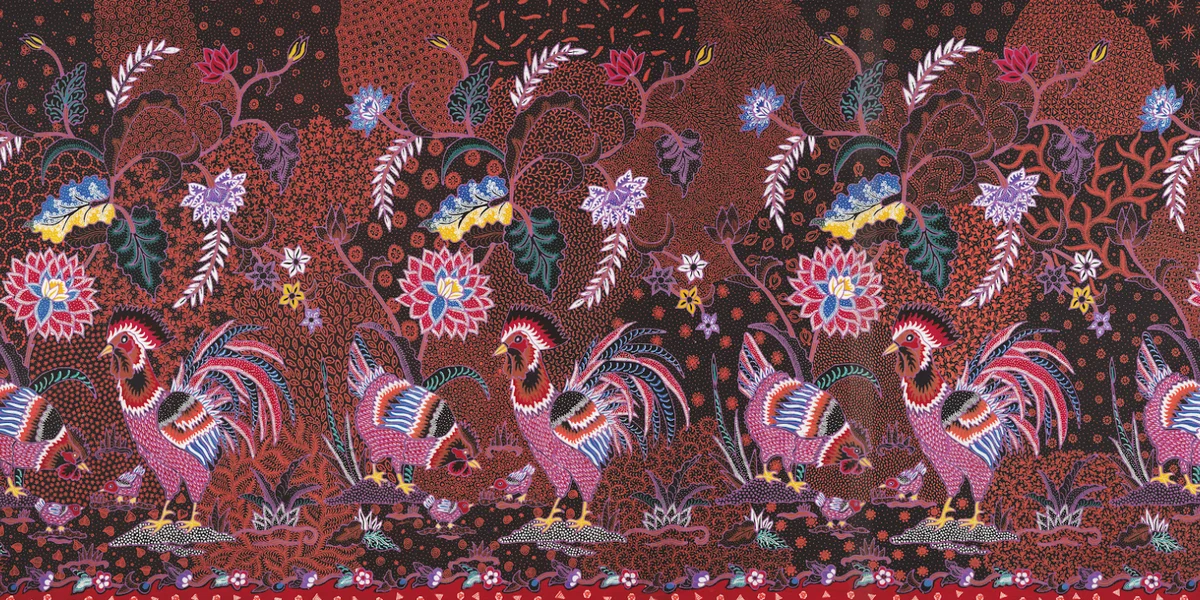 Today is National Batik Day in Indonesia—and if you're familiar with this beautiful craft, you know that there's a lot to celebrate. Batik (meaning to 'connect the dots') is an Indonesian technique of wax-resist dyeing whole cloth. A one-meter piece of batik typically takes at least five skilled artisans six months to create, so we know each piece contains a wealth of hard work and emotion. 
To showcase Indonesia's batik tradition and the stories behind it, Google Arts & Culture, the Jakarta Textile Museum and Galeri Batik YBI are
highlighting 1,100
examples of batik (and other Indonesian textile traditions like
Ikat
,
Ulos
and
Songket
) in a new online exhibition.
The exhibition features 23 immersive digital stories, including a tribute to legendary batik makers like Iwan Tirta—who was known to have made more than 10,000 original designs in his lifetime—and Go Tik Swan, who crafted the Batik Indonesia collection to inspire national pride. You can also learn about the Tjoa siblings, whose designs illustrate Indonesia's diversity, displaying the parang of Java alongside peonies of China and European flower arrangements. 
While batik-makers are craftspeople first, they're often business owners too. To highlight local batik merchants, the exhibit features work from
Pekalongan
(also known as 'Batik City')— a UNESCO Creative City that's home to hundreds of artisans and the small businesses that sell their pieces.
Batik Tiga Negeri— dyed to achieve a distinct color that can't be found anywhere else.

A batik made by Iwan Tirta, who once said, "I didn't create batik, but I preserved and nurtured it like a caretaker."



Indonesia has been known for its batik since the fourth century but today many of its more than 200,000 batik-makers are grappling with the economic impact of COVID-19. In addition to raising awareness of their extraordinary skill, we want to help the local industry get through the pandemic. For artisans, we're providing digital skills training so they can take their business online. For teachers, we're providing an integrated, downloadable lesson plan that enables their students to learn about batik-making.
Batik is an ancient craft that deserves to be celebrated and preserved. We hope this new exhibition makes a small contribution to its enduring place in Indonesian and global culture.