Celebrating the next generation of women technologists from Asia Pacific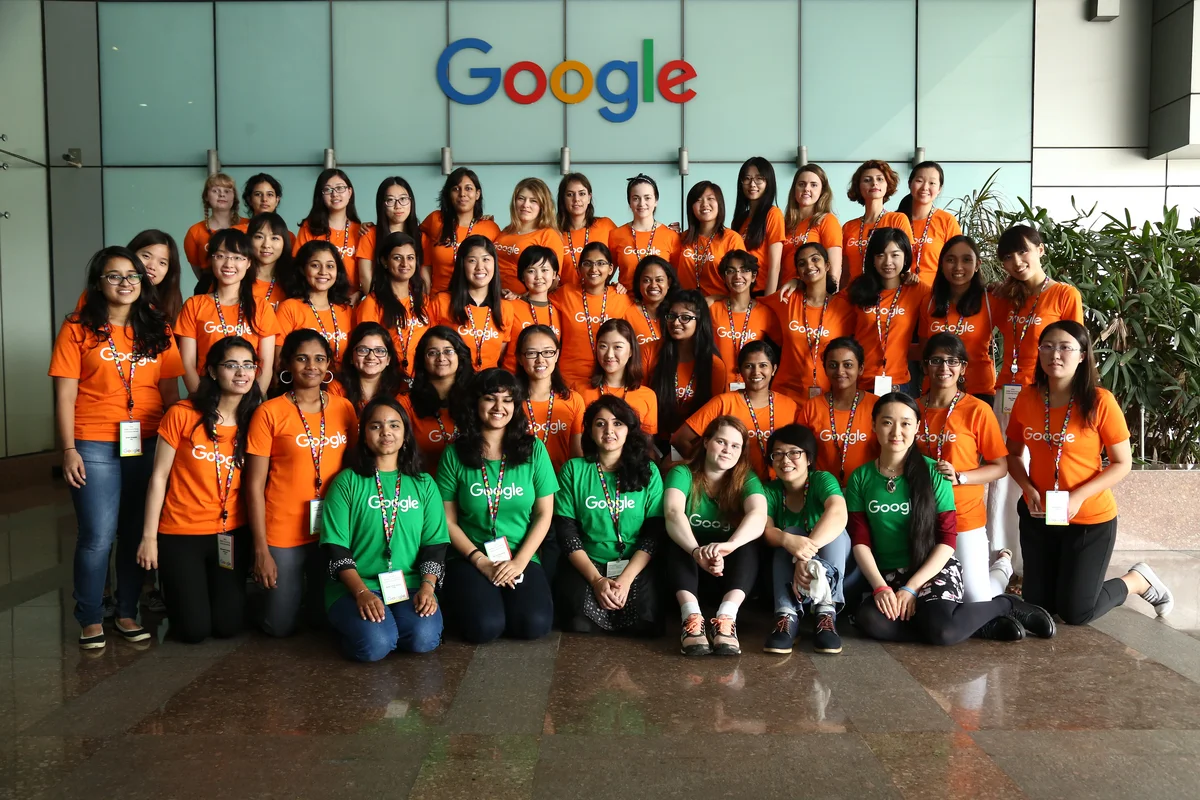 This year, we're pleased to welcome 50 distinguished women from across Asia Pacific to the family of Anita Borg scholars. Our 2016 scholarship recipients represent undergraduate and graduate students enrolled in computer science and related technical fields at 37 institutions in 13 countries across the region. 
The scholars receive a scholarship amount towards their tuition and have just attended the Google Scholars' Retreat in Hyderabad, where they took part in workshops, technical talks, panel discussions, a hackathon and plenty of networking opportunities.  They also join a global alumni community of former scholarship recipients that they can call on for continued mentorship and development. 
Anita Borg scholars from across Asia Pacific at the retreat in Hyderabad 
Through this program, we want to inspire and encourage more women to go on and do amazing things in computing and technology. We also hope they'll become active leaders and role models for other women in this field. 
Congratulations to this year's Asia Pacific scholars: 

Australia

Anuradha Madugalla, Monash University

Brooke Krajancich, University Of Western Australia

Candice Bowditch, RMIT University

Eloise Macdonald-Meyer, RMIT University

Jinn Loo, University Of Western Australia

Johana Foster, RMIT University

Yali (Alice) Zhao, University Of Melbourne

China

Linqing Liu, TongJi University

Anqi Yang, TongJi University

Bei Chen, Tsinghua University

Sijie Song, Peking University

Zhenyi Li, Peking University

Yaxuan Wang, Harbin Institute Of Technology

Luyao Wang, East China Normal University

Qiying Dong, Nankai University

Yihao Wang, Zhejiang University

Hong Kong

Samira Niafar, Hong Kong University Of Science And Technology

Mikaela Angelina Uy, Swiss Federal Institute Of Technology

Fuk Yu Lung, University Of Hong Kong

India

Sneha Reddy Kudugunta, Indian Institute of Technology, Hyderabad

Ameesha Mittal, Birla Institute Of Technology And Science

Juhi Bhatnagar, Indraprastha Institute of Information Technology, Delhi

Drishti Wali, Indian Institute Of Technology, Kanpur

Diksha Rathi, Indira Gandhi Delhi Technical University for Women

Zarana Parekh, Dhirubhai Ambani Institute Of Information & Communication

Arunima Sharma, Guru Gobind Singh Indraprastha University 

Sree Divya Akula, Sree Nidhi Institute Of Science and Technology in Hyderabad

Akanksha Thareja, Netaji Subhas Institute of Technology, University of Delhi

Srishti Sengupta, Indraprastha Institute of Information Technology, Delhi

Soumya Sharma, Indraprastha Institute Of Information Technology

Ayushi Mrigen, Indian Institute Of Technology, Kharagpur

Sanya Khurana, Indira Gandhi Institute Of Technology

Meenakshi Narain Dhanani, Symbiosis Institute Of Computer Studies and Research

Nagashree S Bhatt, Birla Institute Of Technology (Deemed University)

Bhavana Jain,  Indian Institute of Technology, Hyderabad

Japan

Yuzu Saijo, University of Tokyo

Minori Inoue, University of Tokyo

Korea

Hyeonji Kim, Pohang University of Science and Technology

New Zealand

Holly Ade-Simpson, Victoria University Of Wellington

Olivia Carline, Victoria University Of Wellington

Sarang Love Leehan, University Of Canterbury

Toni James, University Of Canterbury

Pakistan

Marium Rasheed, Lahore University Of Management Sciences

Philippines

Rissa Grace Quindoz, De La Salle University, Manila

Singapore

Bhavya Chandra, Nanyang Technological University

Jia Yee Lim, National University Of Singapore

Sri Lanka

Dinu Sandaru, University Of Moratuwa

Dilushi, University of Colombo School of Computing

Taiwan

Pin Chun Wang, National Tsing Hua University

Thailand
Chonlathorn Kwankajornkiet, Chulalongkorn University
Dr. Anita Borg (1949–2003) was passionate about changing the way we think about technology and dismantling barriers that keep women and minorities from entering computing and technology fields. We're proud to keep her memory alive through the Scholars Program. 
The Google Anita Borg Memorial Scholarship has joined forces with Google's Women Techmakers program to continue to honor Dr. Anita Borg and her legacy. Applications for the Women Techmakers Scholars Program for Asia Pacific will open in January 2017, so stay tuned for more details.