Demo Day Asia: and the winner is...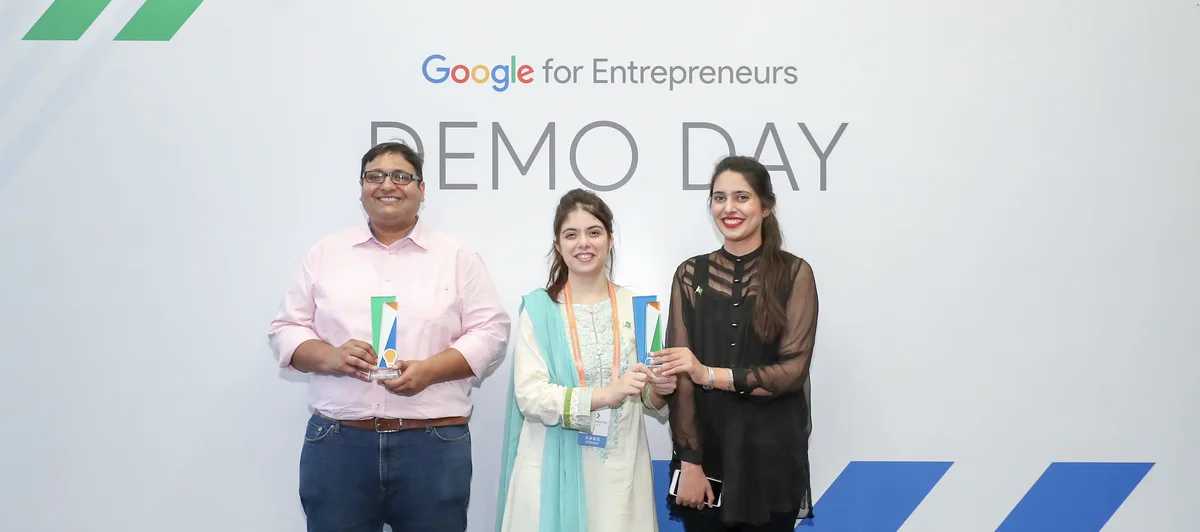 Six months ago, we announced Demo Day Asia, starting a search for the best startups in the region. We received hundreds of applications from entrepreneurs across Asia-Pacific. It was tough, but 10 outstanding founders were chosen as finalists. This week, we brought them to Shanghai to help hone their presentations about their businesses. Then, we put them on stage before our Demo Day judges and an audience of top international investors, and watched them wow the crowd with their incredible products.
The judges Jenny Lee, Managing Partner at GGV Capital; Zheng Qing Sheng Partner at Sequoia Capital China; Plern Tee Suraphongchai, Partner at Ventura Capital; and Bradley Horowitz, Vice President of Product Management at Google had the hard choice of picking one winner from an outstanding pool of companies.
The startups were tackling major issues and will hopefully make a large impact on the global community. Excited to be a part of Google's inaugural Demo Day Asia!

The Judges' Choice Award was given to SigTuple from India for their work in using artificial intelligence to support the healthcare system in India. With less than one doctor for every thousand people in the country, medical practitioners can be very busy! To lighten their load, Apurv Anand, Rohit Pandey and Tathagato Rai Dastidar founded SigTuple in 2015 to make AI-powered products that help doctors analyze medical data and support diagnoses.
The audience in Shanghai was also given a chance to vote for their favorite startup. The Audience Choice award went to Marham from Pakistan. Asma Salman Omer established her digital healthcare platform in Pakistan three years ago to help people find doctors and other medical care specialists in Lahore, Islamabad and Karachi.

It's wonderful to be recognized at the first Google Demo Day Asia! This one is for our team back home. This award is dedicated to the entire SigTuple family. SigTuple is what it is today because all of us aspired to make a huge social impact.

The Demo Day Asia journey isn't over yet. Every finalist still has a chance for success following their presentations on this global stage. Startups from our past eight Demo Days have raised over $279M since 2014, and startups in our Google for Entrepreneurs network have raised over $1.8B in funding and created 20,000 new jobs globally.

We came to Shanghai to connect the region's startups with top investors. We left amazed by the world-class quality of its entrepreneurs. These founders are proof that the startup ecosystem is truly alive and thriving in Asia-Pacific, and we're more motivated than ever before to support more startups here to realize their incredible visions and solve big problems.