Ready, set, pitch: Demo Day Asia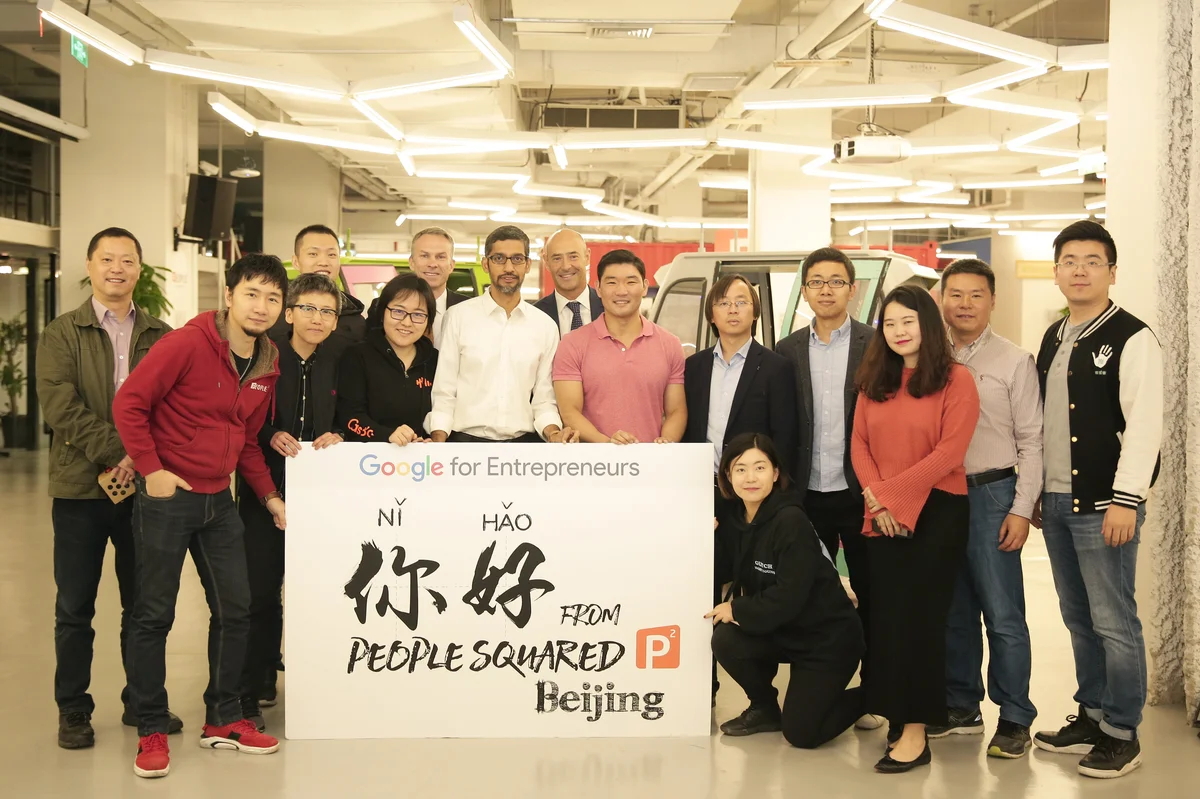 With Sundar, our CEO, visiting People Squared in Beijing today.
Today at People Squared, a Google for Entrepreneurs partner hub in Beijing, our CEO Sundar Pichai announced that we would hold Google's first ever Demo Day Asia in Shanghai this year. Since 2014, Google for Entrepreneurs has organized Demo Days in the United States and Europe for outstanding startups to connect with investors and scale globally. Businesses that have pitched at Demo Days have raised $259 million. Now it's time for Asia's startups to shine.
Demo Day Asia in Shanghai will be the first time Google brings together entrepreneurs from the region, helping them pitch to top investment and venture capital firms. There are also opportunities for founders of shortlisted startups to get mentored by Google executives and access Google for Entrepreneurs global partner network. China is a great location for this event as investment activity and the startup ecosystem are booming.
Among those Chinese startups is Castbox, a podcast app that customizes listening experiences by surfacing personalized recommendations and enabling people to search for words within audio content. Two years ago, Castbox delivered a great pitch at a Demo Day in Mountain View, CA, and was crowned as the "Judges' Favorite." It went on to raise almost $13 million in funding and grew from 3 million to 15 million users.  
There are lots of impressive startups, like Castbox, in Asia. But the continent is vast and more success stories are waiting to happen in every corner. They just need a stage. With Demo Day Asia, we hope to shine a spotlight on the next great tech champion of the region. Founders can stay tuned for upcoming details on Demo Day Asia on our site.
If you're a founder and unable to make it this time for Demo Day Asia, you can still tap into our existing support for startups worldwide. In Asia, we support tech founders through our network of partners, our Campus space for startups in Seoul and accelerator programs like Google Developers Launchpad. You can also find out more about how our products can help you build your startup here.
Innovation can come from anywhere. We hope Demo Day Asia brings great ideas from the region to the world and we're incredibly excited to start the search for the next great Asian startup.