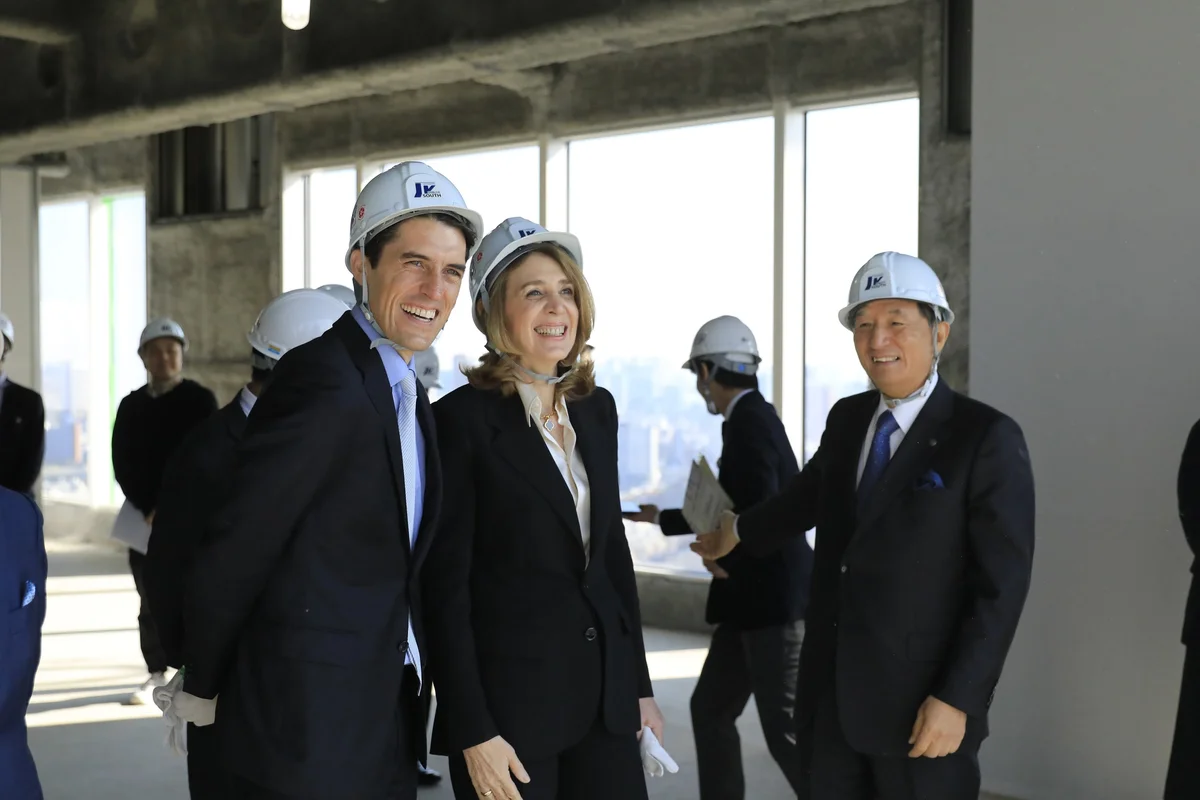 With Ruth, our CFO, visiting the site of our new Tokyo office today.
In 2001, when Google was just three years old, we opened our first office outside the U.S. That office was right here in Tokyo. Before Chrome, Gmail and YouTube, there was Google Japan.

16 years later, Google has grown quite a bit—we now have offices in over 150 cities, spanning nearly 60 countries—and Google Japan has grown as well, to 1,300 Googlers strong.

Today, I'm excited to announce the next phase of our long term investment and presence in Japan: a new office in Shibuya, Tokyo, opening in 2019, that will allow us to double the size of our team here. We are also announcing an initiative, working with Minna No Code, to help bring computer science education to more than two million students across Japan.

Doubling our presence in Japan means growing our strong engineering teams here. When an earthquake hit Tohoku in 2011, members of these teams worked quickly to launch tools like Person Finder that we still use when disasters strike around the world. And they continue to work on and improve products like Search and Maps. It also means growing our teams who work every day to help Japanese companies grow. Their work, and the tools we provide, helped Japanese businesses increase their revenue by more than $6.7 billion in 2015 alone.

We are working on some exciting ideas around the design of the new office that will let us open our doors to the community, and will share more details as plans progress.
Here are some early artist's impressions of how we might design some of the spaces
Finally, this is a sign of our commitment to long-term investment in Japan. It's about creating the future with Japan's innovators of today and those from the next generation. That's why, through Google.org, we are partnering with Minna No Code to train thousands of teachers in computer science who will go on to teach more than two million Japanese students. This initiative is in line with Japan's plans to ensure that all Japanese students receive a computer science education by 2020.
We can't wait to start the next phase of our journey in Japan and to see the future that we can create together.