Empowering female founders in tech: the future is inclusive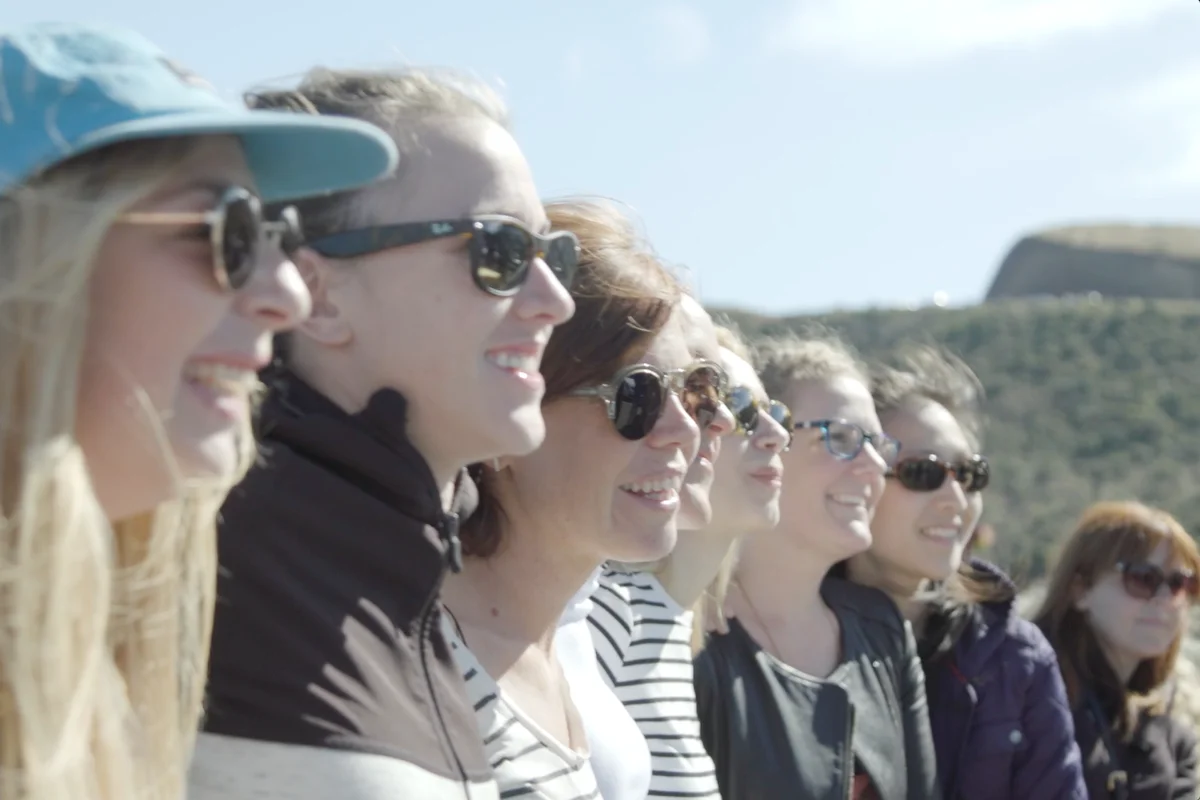 Editor's note: Nicola Hazell is one of Australia's leading voices on gender equality and social innovation. She is the Chief Innovation Officer and creator of the award-winning SheStarts program at Australia's largest startup accelerator BlueChilli. Since SheStarts launched in 2016, the program has reached hundreds of women across Australia and invested in two cohorts of incredible female founders who lead businesses in a range of industries, including smart cities, finance and health.
Today, our SheStarts community becomes part of the Google for Entrepreneurs' global partner network, a community supporting startups that includes dozens of co-working spaces and programs across 140 countries. Through this partnership, Google for Entrepreneurs will empower SheStarts founders with the best of Google's resources—which includes executive mentoring, as well as programming and technical support to help to kickstart their entrepreneurial journey and lead successful, global-minded tech startups.
It's an honour to have Senator the Honourable Michaelia Cash, Australia's Minister for Jobs and Innovation, join us today for our Google for Entrepreneurs partnership launch at Fishburners— Australia's largest non-profit dedicated to supporting startups, and a fellow partner in the Googlefor Entrepreneurs network—to celebrate this important milestone for women and all entrepreneurs alike.
We are living in an era when technology provides the vehicle to create lasting change at a global scale. But the possibilities of technology and innovation will never be truly realised if we're missing out on the ideas and creativity of half the population. This is why SheStarts exists—to ensure women have the opportunity to unleash their talent and passion on the world, and to demonstrate that you don't have to be a man in a hoodie and sneakers to make a big impact in the startup economy.
SheStarts provides founders with access to capital, engineering talent, world-class training and a global network of mentors and advisors backing them to succeed. The program supports founders as they take their startups from idea to launch, working with them to build and test their technology, to land major national and international partnerships, and grow their companies as they secure millions of dollars in investment. These emerging leaders have now attracted great teams into their businesses—creating exciting new jobs within Australia's economy and redefining what it means to be a tech entrepreneur.
As Australia's only corporate and venture-backed accelerator designed specifically for female-led startups, our goal is to significantly grow the number of women leaders in the tech industry. We work in close collaboration with organisations across the ecosystem—including the wonderful coworking community at Fishburners, led by an empowering and passionate female CEO, Pandora Shelley—as we build support for female founders, together.
We're making progress, but there is still much work to do. According to the most recent Startup Muster Report, women represent only one in four startup founders in Australia. What's more, access to investment remains a huge barrier for female founders, with less than 5 percent of venture capital going to female-led startups.
With the support of SheStarts, startups like BindiMaps (an indoor navigation app for the visually impaired), Neighbourlytics (a social analytics platform for neighbourhoods, pioneering the use of social data in cities) and Longevity App (a micro-savings app that boosts a user's retirement savings every time they spend) are flourishing—and changing the industry's gender ratio in the process.
Backing female-led startups is an investment in a better future and the growing global support for our founders in SheStarts demonstrates this. In May this year, the World Bank announced that globally, countries are losing $160 trillion in wealth because of the earnings gap between men and women over their lifetime. Meanwhile, international research continues to make the case for women in tech leadership, finding that female-led tech companies are more capital-efficient, achieve higher return on investment and bring in higher revenue than male-owned tech companies. Gender equality is not just a nice-to-have, it's a global economic imperative.
Collaboration is key! Left to right: Pandora Shelley from Fishburners, Sally-Anne Williams from Google, and Nicola Hazell from SheStarts are working together to change the gender ratio in tech.

Members of the inaugural SheStarts cohort during their visit to Google's office in Mountain View in 2017.

Nicola Hazell from SheStarts at BlueChilli, announcing the first cohort of female founders selected for the accelerator in 2016.

The second cohort of SheStarts founders taking part in a workshop at BlueChilli with Google's Sally-Ann Williams in February this year.
Through our partnership with Google for Entrepreneurs, SheStarts' founders in Australia will have the opportunity to connect with experts, investors, and women across the world, shedding light on a new wave of leadership that is redefining what it means to be a tech entrepreneur. We couldn't be more excited to embark on this journey together with Google.