Explore the rich legacy of Hindi cinema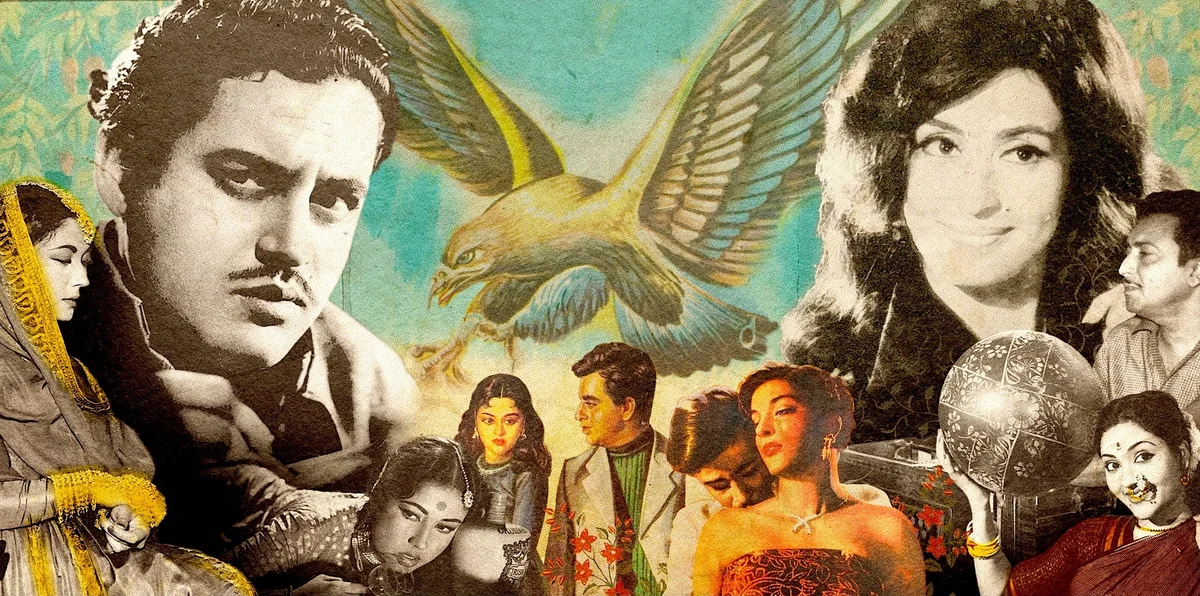 Together with 21 partner institutions from India and across the world, Google Arts & Culture has crafted an online love letter to the brilliance of Indian film culture. Whether you're a cinephile, an aspiring filmmaker or someone who appreciates the magic of storytelling, our Hindi Cinema retrospective is part one of a longer-term series that takes you behind the scenes of this world— from the early classics to the modern blockbusters.
Journey through our collection of over 7,000 cinema artifacts and learn from stories curated by our partners— or, play our first-ever Hindi cinema puzzle party game. And with the help of augmented reality technology, project the poster of your favorite Hindi movie anytime and anywhere.
Here are my 5 personal highlights:
120 incredible stories from our 21 partners
Our 21 partners curated over 120+ immersive stories about Hindi cinema to share with the world. One that really stood out to me: 45 years ago, half a million farmers in India joined hands and decided to contribute two rupees each to crowdfund a movie titled "Manthan". Inspired by the ongoing White Revolution, India's dairy development program at the time, this film stands as a symbol of the power of collective determination. "Manthan" went on to win the prestigious 1977 National Film Award for Best Feature Film in Hindi, showcasing the ability of cinema to not only entertain but also to inspire, educate, and provoke change.
Spotlights on icons and stars
This retrospective offers you a glimpse into the world of legends like Raj Kapoor, Nargis (the icon of Mother India), Nutan and countless others who have become household names not just in India, but across the globe. I invite you to immerse yourself in the fascinating world of V. Shantaram to learn about the techniques that made him a true pioneer of Hindi cinema.
A photographic lobby still of Nargis for the film Shree 420, from the collection of Museum of Arts & Photography.
An vast collection of 1,000 movie posters
In Hindi cinema, the movie posters themselves hold a power of their own. Browse through a gallery of more than 1,000 iconic Hindi cinema posters from over the years, and sort them by chronology or even by color. Project your favorites right in your room— with some help from augmented reality technology.
Dilwale Dulhania Le Jayenge (DDLJ) and 1,000 other movie posters are now available to be projected anywhere, thanks to augmented reality.
An immersive curated gallery in 3D
With our 3D virtual gallery space, Pocket Gallery, we brought together iconic posters and rarely seen archives from Hindi movies. Discover the dances, music and makers in a Hindi cinema immersive experience.
A virtual walk down memory lane
I have very fond memories of going to the movies at Regal Cinema in Bombay as a child. Now, with Google's Street View technology, anyone around the world can take a virtual tour inside Mumbai's iconic theaters— including Regal Cinema, which was inaugurated in 1933 or Liberty Cinema, which has screened Hindi films since 1949.
This exhibition wouldn't have been possible without our cinema experts, curators and cultural organizations in India and across the globe. We are grateful to their contributions in making Hindi cinema more accessible for everyone— and are looking forward to launching part two of this series as soon as it's ready. While part one focused on Hindi cinema, part two may feature a greater diversity of Indian movie culture like stories about Tamilian actors Sivaji Ganesan and M.G. Ramachandran (M.G.R).
Continue to explore our inaugural exhibit on goo.gle/hindi-cinema, available in English and Hindi on the Google Arts & Culture website or via Android or iOS app.