Exploring the "heart" and ancient soul of India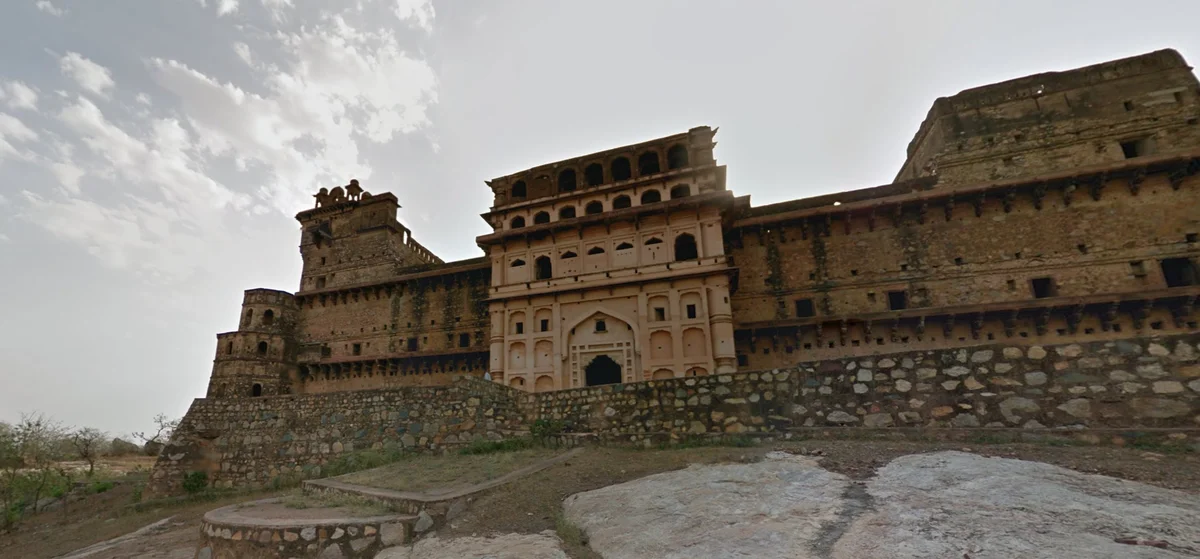 The state of
Madhya Pradesh
is often referred to as the "heart of India" because of its central location in the subcontinent. It is also home to some of the country's most beautiful temples and imposing forts. And starting today you can explore these landmarks from wherever you are in the world with
Street View
.
Spanning centuries of Indian architecture, today's
addition of 11 new sites
from Madhya Pradesh to Street View gives you a way to
scale ancient forts
, see
delicate Mughal architecture
up close, or wander the halls of
Hindu temples
, all from your phone, tablet or desktop.
Located on a high hill and surrounded by forests, you can peer out the windows of Garhkundar Fort. Built in the 12th century, this sandstone complex was designed so that people inside could observe what was happening outside of the stronghold, but outsiders couldn't see in.
To explore what lies behind a fort's high walls, step inside Gulganj Fort AND admire the inside structures and solid fortification of this 18th century bastion.  
Once you've scaled the defenses, get a taste of what royal life was like on the inside, by exploring Rajmahal Palace, Gujari Mahal Palace or Orchha Palace. Built in the 15th century, Gujari Mahal Palace is home to rare artefacts, including Hindu and Jain sculptures dating from the 1st and 2nd centuries BC. 
The citadel at Orchha Palace, Jahangir Mahal, is home to some of the world's finest Mughal architecture. It was built in the 1600s to honor the Mughal emperor Jahangir, who was also known as the "conqueror of the world." 
Jahangir Mahal at Orchha Palace
For those who prefer to contemplate rather than conquer, visit Lakshmi Temple and be sure to look up while wandering the quiet corridors. You'll see beautifully painted murals highlighting both religious and secular themes.
This latest imagery from India also includes collections from a range of museums. Established in September 1955, the Maharaja Chhatrasal Museum is housed in a palace built by the medieval Indian warrior Chhatrasal and features a treasure trove of sculptures. If you'd like a more contemporary gallery experience, you could stop by the Madhya Pradesh State Museum, which houses 16 different galleries, showcasing everything from pre-historic articles and fossils, to postal stamps, coins and weapons. 
Madhya Pradesh State Museum
We hope you enjoy stepping back in time and exploring the rich diversity of Madhya Pradesh's stunning heritage with this new collection.