FinAccel: turning mobile phones into credit cards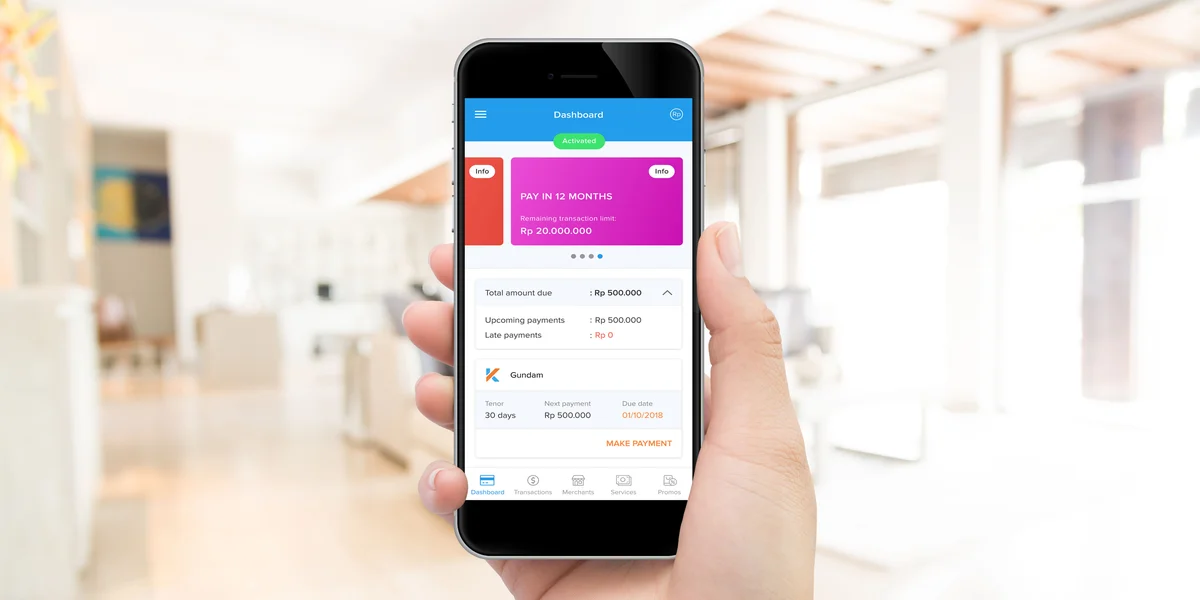 Akshay Garg is the co-founder and CEO of FinAccel, a Southeast Asia-based financial technology company. Its most popular product is Kredivo, a digital credit card for Indonesians that lets people buy goods and services online and pay back through installments.  Since it launched two years ago, Kredivo has gained over half a million active users and now employs more than 200 people.
Tell us about yourself and why you're in the startup sector.   
My dad's a doctor and my mom's a teacher. Becoming a tech entrepreneur was far from my mind while I was growing up. The turning point came in the late 1990s when I interned at a few dot-coms. That got me hooked on startup culture and I co-founded Komli media, an ad tech business, in 2006.
Why did you establish Kredivo?
I founded Kredivo 10 years later because I'm passionate about financial access and inclusion.  All consumers deserve amazing online retail experiences. Indonesia has the fourth largest population in the world and is the biggest economy in Southeast Asia.
Many Indonesians have mobile phones, but it's one of the most underbanked countries in Asia. Only about 3 percent of the population has one. A lot of creditworthy people have their applications rejected because of their lack of financial records.  I saw an opportunity to help this underbanked population enjoy the convenience of e-commerce by giving them access to instant credit through their mobile phones. When they choose Kredivo as a payment method, they can buy now and pay later through installments. This is something that most offline businesses aren't able to offer.
FinAccel founders (from left to right) Umang Rustagi, Akshay Garg and Alie Tan.
How do you find that Google helps your business?
We use Google services like Android, Search and Google Cloud. There's no doubt that Google is still one of the biggest, most reliable channels with outstanding tools that help us reach the right audience. Other services like Google Drive and G Suite also help make our working environment more seamless.    
What are your plans for the future?
Currently, Kredivo is accepted by more than 200 e-commerce sites and online shops. We're definitely looking forward to keep expanding our network of partners. We intend to expand beyond Indonesia so that underbanked consumers in other Southeast Asian countries can also benefit from the convenience of online shopping.