G4ID: Empowering Indonesian developers, creators and startups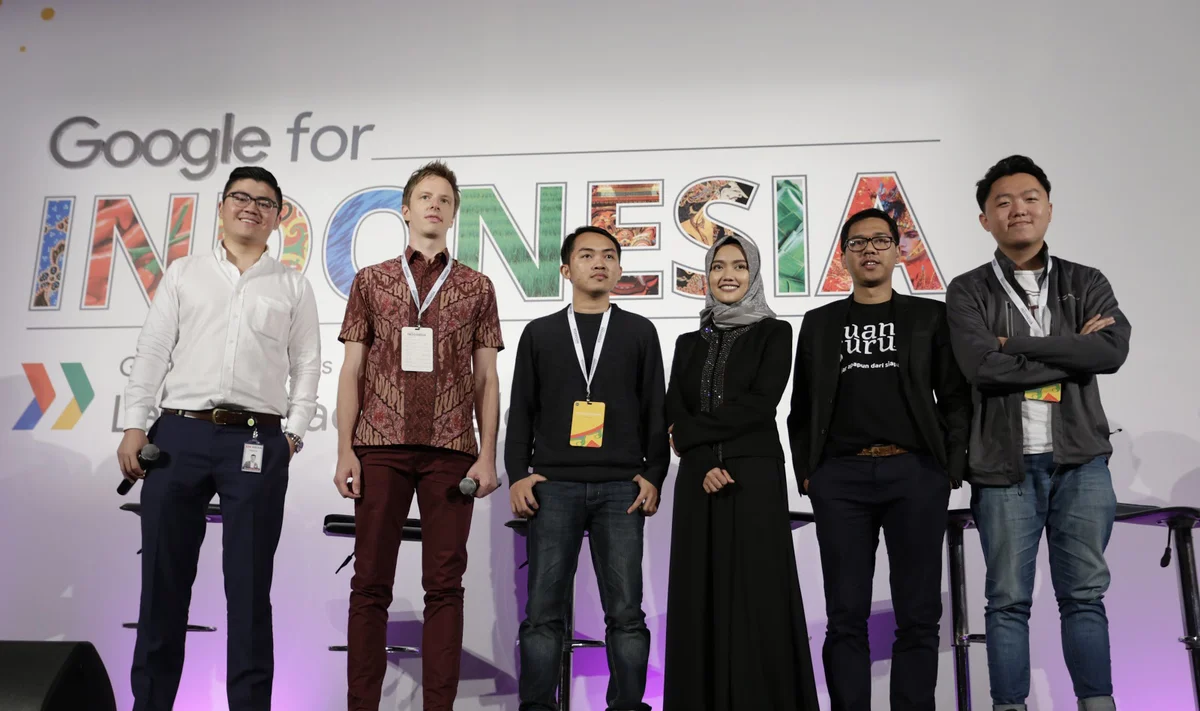 You may know tahu bulat, or fried tofu balls, as one of the tastiest snacks in Indonesia, but lately, it's also one of the hottest games. Own Games ID, a small Indonesian developer based in the city of Bandung, made a fun game called Tahu Bulat that hit #1 on Google Play charts in Indonesia. With smartphone adoption exploding and 100 million Indonesians now using the Internet, developers like Own Games ID are finding an audience for their creations and building new businesses. And to expand the ecosystem further, we have been training up 100,000 developers in Indonesia to use all the latest Android tools.
But we can always do more, and that's why we held the Google for Indonesia (G4ID) event today in Jakarta to walk through how we've made our products more useful and relevant for Indonesians. Some of the announcements were very specific to Indonesian needs: Knowledge Panel cards on Indonesian Olympic results and popular motorcycles, new options to book ride hailing services across cars, taxis and motorcycles with GO-JEK and Grab added to Google Maps, Chromecast on sale in Indonesia, and the new Google Assistant coming to Bahasa Indonesia later in the year. We are also working with partners in Indonesia to bring Accelerator — a tool that helps schools, small businesses and cafes deliver YouTube videos at near instant speeds.
Today we also announced new helpful features tailored to countries like Indonesia where data constraints are a daily part of life. We will launch a new "Lite Mode" in Google Search that loads five-times faster on 2G connections. We've expanded the 
Offline feature in Maps
 so you can save directly to your SD card and click on a Wi-Fi mode to always use Maps offline except when on Wi-Fi.
Earlier this year when President Joko Widodo visited California, we 
announced
 a plan to help train 100,000 Indonesian mobile developers by 2020. We are making progress towards this goal across three key efforts: providing universities with a semester-long curriculum on developing high-quality Android apps; translating our core Udacity course material into Bahasa Indonesia, which can be taken by aspiring app developers for free on any device; and running facilitator-led study groups that provide mentoring to all levels of developers.
We're especially pleased to be collaborating with leading universities including Institut Teknologi Bandung, Universitas Bina Nusantara, Universitas Gadjah Mada, and Universitas President to integrate the Android Developer Fundamentals course material into their curricula and provide faculty with training and support.
Indonesian start-ups and developers that are part of the second Launchpad Accelerator class, who'll receive mentoring and equity-free funding from Google
And to close out today's event, we were graced with a performance by music group GAC (Gamaliel Audrey Cantika), who started uploading songs onto YouTube seven years ago and are now Indonesian superstars. We have been so inspired by all the successful startups, hit games, and content creators coming out of Indonesia and can't wait to see the next generation of creative Indonesians who'll use the Internet to grow.