Igniting innovation: Connecting Thailand's startups globally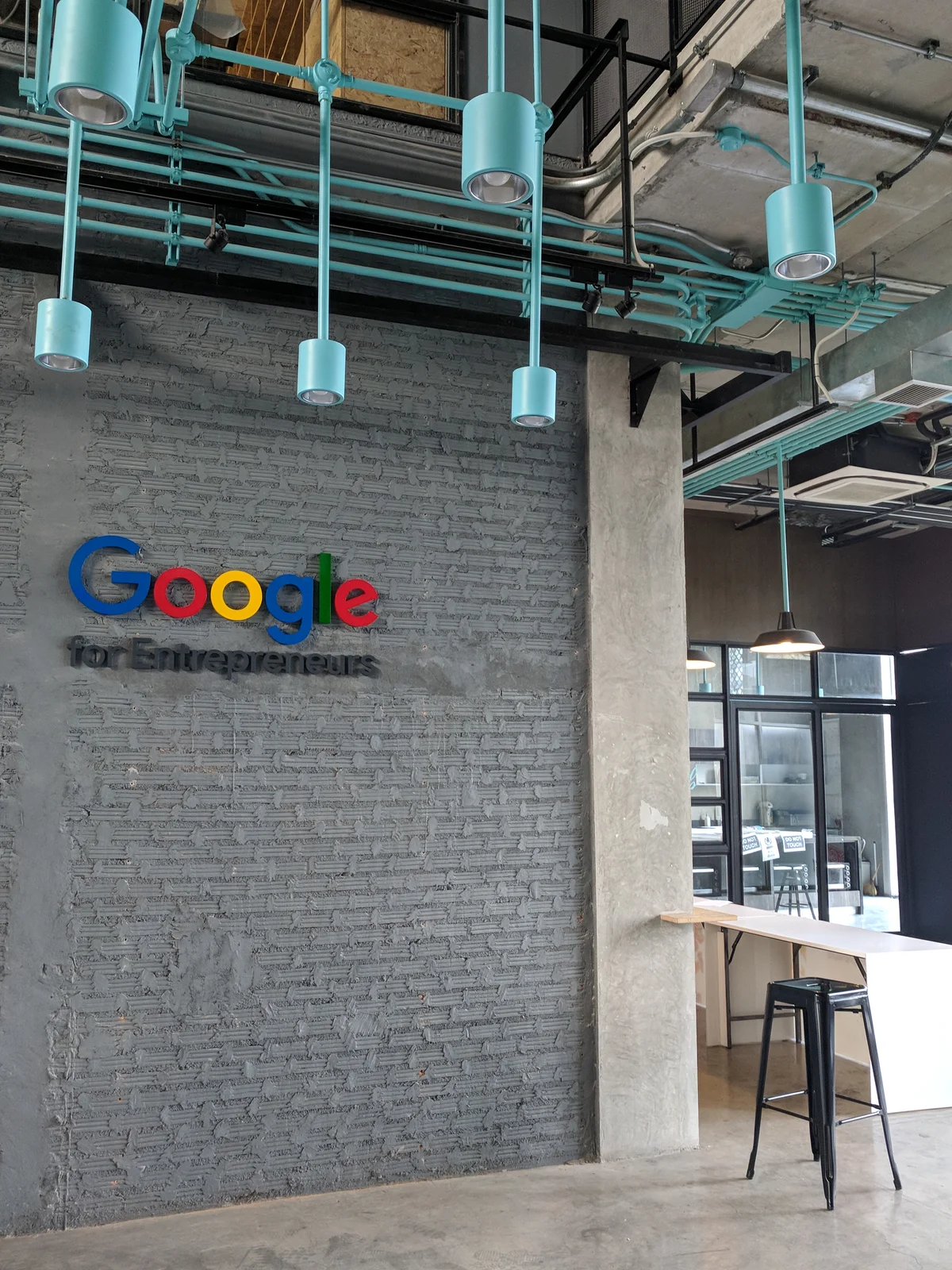 The Google for Entrepreneurs logo at one of HUBBA's locations in Bangkok.
Editor's note: This post comes from Amarit Charoenphan, CEO and co-founder of HUBBA, Thailand's first and largest coworking space and community. Today, they're officially joining the Google for Entrepreneurs partner network.
I started out as an entrepreneur in 2012, when Bangkok was affected by serious flooding. I needed somewhere to escape. But I realized that the coffee shops were too full and lacked a sense of community. I was inspired to co-found HUBBA to create a place where people with great ideas can collaborate.
Later that year, we opened our doors to Thailand's first coworking space in Ekkamai. Since then, we've grown from a single shared office space to become a tech ecosystem builder with three locations across Bangkok and more than 20,000 engaged members and alumni. Today, I'm proud to officially join the Google for Entrepreneurs global network and become Thailand's first GFE network hub.

As the newest member of the Google for Entrepreneurs partner network, we're excited to give even more Thai startups access to resources to help them scale and go global. In fact, as of today, our community will have access to more than 25 member co-working spaces and Google's six Campuses. HUBBA members will also have opportunities to participate in programs Google runs for startups, such as Google Demo Day and Google for Entrepreneurs Exchange.
From our very first day as a collaborative space, HUBBA has been home to some of Thailand's and the world's most innovative tinkerers, creatives and doers. With Google for Entrepreneurs' global network, we hope to help our tribe of Thai startups become even more successful.
Left to right: Kelly Payakvichien, Head of Brand at HUBBA, Charle Charoenphan, co-founder and HUBBA COO, Amarit Charoenphan, co-founder and HUBBA CEO, Chayanat Chaiwattanapong Head of Business Development at HUBBA, Jenny Park, Google for Entrepreneurs and Mike Kim, Google for Entrepreneurs in front of the newly renovated HUBBA Ekkamai location.


Entrepreneurs at one of HUBBA's locations in Bangkok.

There are three HUBBA spaces across Bangkok and over 700 active members monthly and 20,000 alumni.