Google for India: Making our products work better for everyone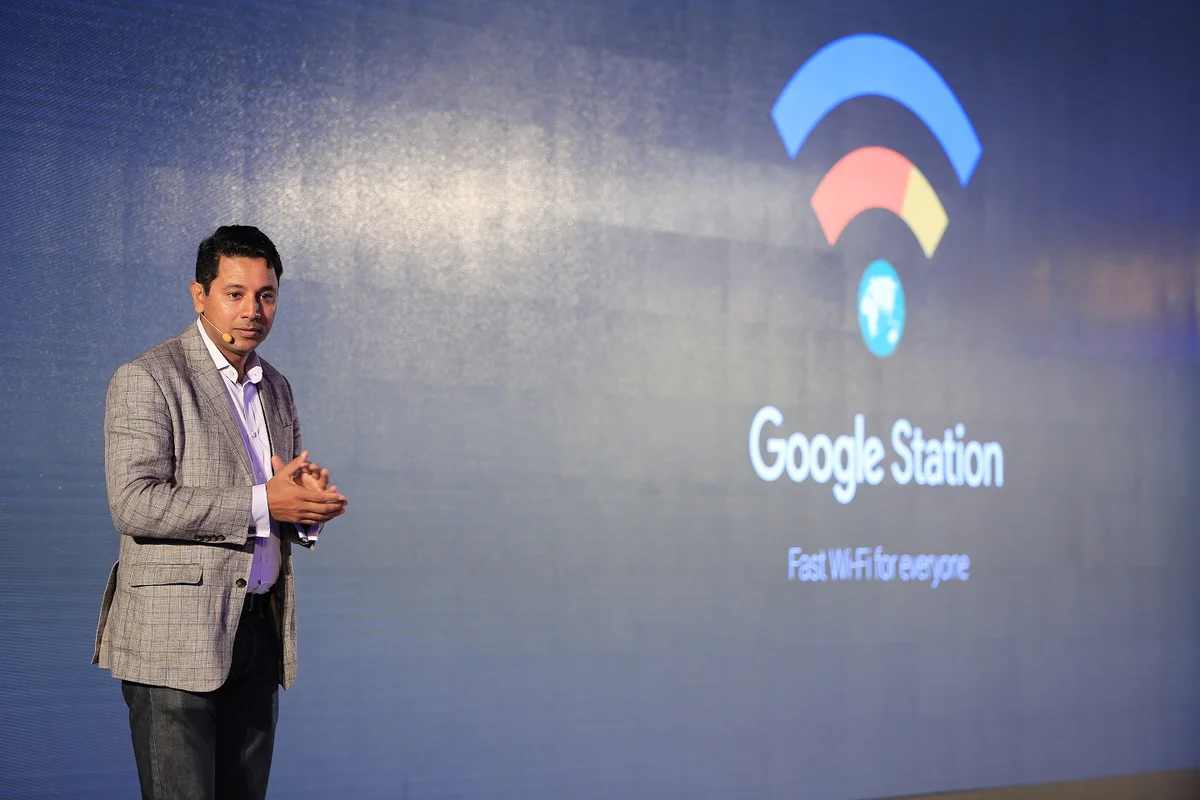 The growth of the Internet has been explosive in India. Every second, three more Indians come online for the first time — that's over 10,000 people every hour. But this latest wave of Internet users still has significant barriers to getting the most out of the Internet: low-powered phones, 2G connections, and very little data.

So today at our second Google for India event, we announced several new Google products, platforms and access programs to deepen India's participation in the Internet. 
YouTube Go: A YouTube app built from the ground up for India
Today we are starting extensive user tests of YouTube Go, a brand new mobile app completely reimagined for the next generation of YouTube users. Our product team spent the last year learning from users in India about their access and affordability challenges. So we designed the app to load and play YouTube videos smoothly across various connectivity situations, and to provide users transparency and control over their data consumption. The app also has a cool new feature that lets users share videos easily with friends and family nearby, without using any data.
YouTube Go will be India-only at first. If you want to an early chance to try it out, sign up at youtubego.com/signup to find out when the app is available.
Google Station: More Wi-Fi in more places
Last September, we announced our partnership with Indian Railways and RailTel to provide Wi-Fi at 400 railway stations in India. Right now, more than 50 stations provide high-quality Internet to 3.5 million people each month. In our research together with IPSOS, we estimate that 15,000 Indians come online each day through these stations.
With these kinds of results, why not expand beyond railway stations, and even beyond India? By getting great Wi-Fi into the world's malls, bus stops, city centers, and cafes all around the world, millions more people will be able to learn, play, chat, work, and find the information they need.
So today we're announcing Google Station, which gives partners an easy set of tools to roll-out Wi-Fi hotspots in public places. Google Station will provide software and guidance on hardware to turn fiber connections into fast, reliable and safe Wi-Fi zones. Users will get a fast Wi-Fi experience with a simple and unified login, while making it much easier for venues to manage their networks.
We're just getting started and are looking for a few strategic, forward-thinking partners to work with on this effort. So if you are interested in learning more about how to work with us to bring high quality WiFi to your venues, please reach out on station.google.com.
Allo: The Assistant and Smart Replies in Hindi
One of the main features of our new messaging app Allo is a preview edition of the Google Assistant, a new way to have a conversation with Google. In the app, you can ask the Assistant questions and let it help you get things done directly right in your chats. This is currently available in English, but later in the year, we will also be rolling out the Assistant in Hindi. And as part of that, the "Smart Replies" feature—where Allo suggests responses to messages so you can respond quickly in English and Hinglish—will also be available in Hindi. 
Chrome for mobile and Google Play: Better connectivity for our platforms
Our open, global platforms—like Android, Google Play, and Chrome—let people easily find the content and services they want and give creators and developers a way to share with the entire world. But how useful are these platforms if they stumble every time they meet a low-bandwidth connection? We are hoping to fix this with two updates to Chrome for mobile and Google Play.
For certain countries like India where connectivity is a challenge, Chrome now offers an expanded Data Saver mode, which millions are already using to reduce the amount of data the browser uses on Android mobile devices, computers, and Chromebooks. This new update will support MP4 videos, saving up to 67% of video data. Also, Chrome on Android will automatically optimize pages to their essentials when 2G-like networks are detected. These simplified pages load up to 2X faster, saving more than 90% of user data. On top of that, Chrome for Android adds a new Download feature that lets users save web pages, videos, music, and pictures on their phone. All downloaded contents can be easily accessed in Chrome's new Downloads tab, even when the users are offline. And if they go offline before downloading is complete, the process will automatically resume the next time they're connected.
Downloads on Chrome for Android
On the Google Play side, Indian users on 2G connections will experience two new experimental features to improve the experience. The Google Play app will now pre-load the most popular parts of the store on Wi-Fi so that browsing is much faster even on a weak signal. And when choosing to install an app, Play will offer the option to "Wait for Wi-Fi" and install the app when the phone connects to Wi-Fi and save data.
Google News: Lite Mode
Starting this week, the Android app Google News and Weather adds a new feature called "Lite mode" for people on low-bandwidth connections that keeps the headlines and trims the rest of the components down to their essentials so that the app loads more quickly. This mode uses less than one-third the data. Slower networks with trigger Lite mode automatically.
---
Added up, that's a lot of data saved, speeds accelerated and new connections made. But I want to share a lesson underlying those announcements that extends beyond India.
While most of today's launches focus on Google users in India, we have learned that building for mobile-first countries ends up helping the world's first-billion users as well. One example: India inspired us to make Maps Offline — a way to download a map to your phone so you can navigate around town even without a data connection. But now people around the world, especially in the U.S. and Europe, are using offline maps to get seamless navigation in mountainous areas or patches in urban centers where connectivity cuts out. Building for India and other countries where the next billion Internet users are coming online not only improves their experiences, it gives us better ideas that work for everyone.