Google Pay, built for Singapore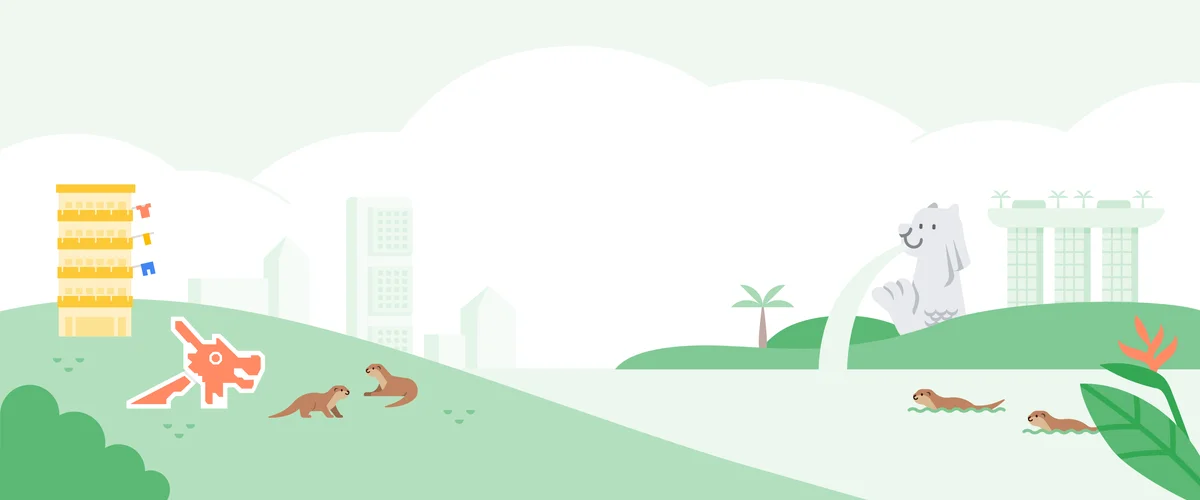 When people in Singapore open the Google Pay app on their Android or iOS device, they're met by some familiar sights—from the distinctive outlines of the Merlion and the Marina Bay Sands building to the island's much-loved otters. The goal isn't just to make Singaporeans feel at home. It's part of a bigger effort to design Google Pay with local needs in mind.
Our mission with Google Pay is to make money simple, secure and helpful for everyone. Singaporeans were already using Google Pay to tap onto public transport and pay for purchases at more than 80,000 checkout counters. Now, together with our partners, we're improving and expanding the Google Pay app in Singapore to better reflect the growing role of digital payments in peoples' lives. 
Money made simple with more banks
To make Google Pay more helpful, we're building on Singapore's national real-time payment service—known as PayNow. 
With the PayNow integration, you can send money to anybody in Singapore, even if they're not on Google Pay. All you need is their phone number. It's a feature that we introduced for OCBC customers earlier in the year—we're now extending it to customers of DBS Paylah! and Standard Chartered Bank.  
OCBC, DBS Paylah! and Standard Chartered Bank customers can also use their linked accounts to pay any business that has a PayNow QR code displayed, allowing merchants to receive payments in their corporate bank accounts.
Built around you, your friends and the places you pay 
Payments don't take place in isolation—they're part of the daily interactions you have with friends, family and local businesses. 
We built Google Pay around these everyday relationships, to make it quick and easy to transact with the people and businesses you know. In just a few taps, you'll be able to see a past payment with a business, or find a friend to pay. Plus, sending money to someone new is as easy as sending a chat message—just start entering their phone number.
And now we're taking it a step further—Singapore is the first country where Google Pay users can form groups to organize and manage payments, as well as divide bills and other joint expenses within the app.

Just for Singapore: food and movies
With Google Pay you can already browse cuisines and order takeout or delivery with the Order Food feature. Now that restaurants have resumed dine-in services, we suspect the new Split a Bill feature will be particularly useful for requesting and receiving payments after a meal with friends. 
Singaporeans also love catching a movie, so it's no surprise there was a collective cheer when cinemas re-opened recently. With the new Google Pay, you can skip the box office queue by booking a movie ticket and reserving your seats instantly within the app. We've just added Golden Village locations, in addition to Shaw Theatres—giving moviegoers a total of 174 screens to choose from across Singapore.

A more rewarding Google Pay

To make it fun to use Google Pay, the app gives out rewards for transactions in the form of virtual scratchcards (you 'scratch' them to find out how much you've won). You can earn scratchcards with instant cashback rewards on qualifying transactions—and we're extending the bonuses when you introduce a friend to Google Pay

The ways Singaporeans manage their money and pay for the things they need are changing—and so are their expectations of payment apps. We're looking forward to continuing to improve Google Pay for everyone in Singapore, building on everything we've announced today.