Googler volunteers teach (and learn) important lessons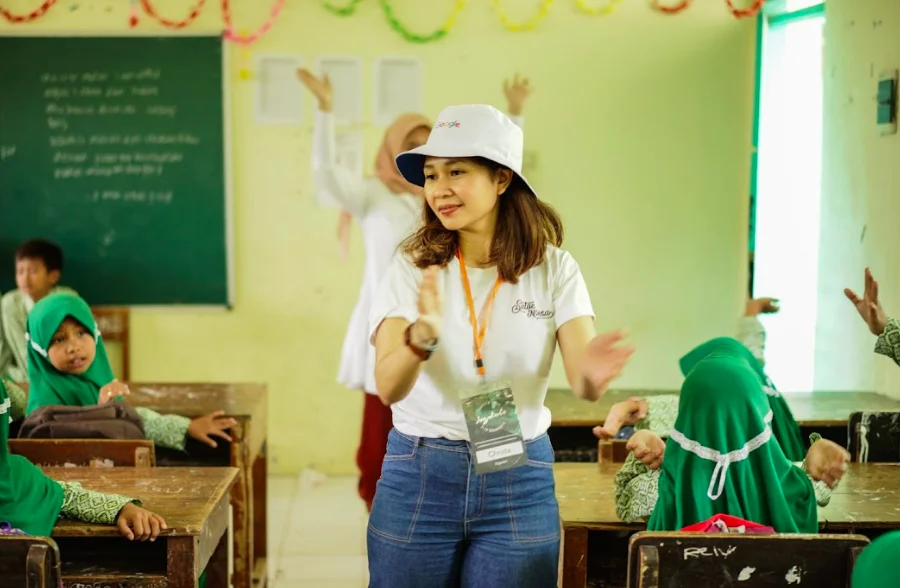 The COVID-19 pandemic has made distance learning the default option for many school-age children around the world. But many students, especially those in underserved communities, still aren't familiar with using technology to learn.
Over the past few months, I've had the opportunity to help address this challenge as a Google volunteer mentoring with Ini Budi, a nonprofit organization in Indonesia that creates digital learning materials for teachers and students. This volunteering opportunity was part of Ashoka: Innovators for the Public's Changemaker Journey program, supported by Google.org and aimed at helping nonprofits get the tools, knowledge and skills to meet their immediate priorities and sustain their efforts over the long term. 
It was really rewarding to work with Indi Budi's team to help them develop a learning hub using YouTube, and teach staff members how to use Google's analytics tools to see how engaged students were with their classes. But what surprised me most was just how much I gained from the experience. 
Despite being the mentor, I felt I was learning from the Ini Budi team as much as they were learning from me. I started to better understand the challenges the education sector faced, and how we can begin to tackle these systemic issues. I realized that you can solve any problem with the power of collaboration. 
I want to highlight a few other Googlers who have been dedicating their time as mentors to help various Google.org grantees and show how helping others can lead you to learn more about yourself.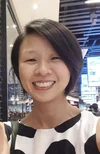 Pat Choa, gTech Ads Operations Director, Philippines
Being Filipino, I want local businesses to succeed, so I signed up to be a mentor to Filipino startups through a local enterprise, QBO Innovation Hub. 
Tapping my media and digital marketing knowledge, I reviewed these startups' media plans and shared my perspective on using digital platforms to grow their businesses. 
These group mentoring sessions made me feel like I was part of a broader community, where I, too, was learning from these startups' challenges, motivations and ideas.

Talking to these entrepreneurs and hearing what they're trying to achieve brings me so much joy— just knowing that there are so many businesses trying to create better opportunities for other Filipinos inspires me to strive to do more to help my own community.
Brian Weidenbaum, Software Engineer, Singapore
I had the chance to be a hackathon mentor to pre-college students working on exciting software ideas at Engineering Good, a Singaporean nonprofit that empowers disadvantaged communities through engineering.

Our hackathon team worked on a feature to make it easier for visually-impaired people to read screens that lack integrated screen readers. 
I was deeply impressed by how motivated the students were and how quickly they picked up machine learning techniques to create a prototype. Watching them build some compelling features in such a short period of time was inspiring, and seeing their idea come to life during the hackathon was a proud moment for me. Volunteering is such a great way to serve the community and, in this case, to help build the next generation of engineers. I want the engineers of the future to be more skilled than I am, and I am happy to see what people are capable of when you invest in them.
Max Tsai, Google Customer Solutions Direct Sales Lead, Taiwan  
I spent the last few months volunteering with the Institute for Information Industry, a local nonprofit that supports the development of the information industry in Taiwan.

I was tasked with designing and developing a series of webinars to help local businesses gain new knowledge on topics like finding the right talent for building a great workplace culture. 

Together with five other Google volunteers, we were able to produce three webinars, with more sessions to come in the coming weeks. 
More than 900 entrepreneurs attended these sessions, with many reaching out to share how useful our insights and tips were. 
Through this experience, I learned how valuable knowledge-sharing sessions could be. It felt good knowing that we had this opportunity to use our skills to help these organizations as they continue to evolve.